M

ost people think that the garage area is only for storing cars. Yet there still exists a group of people who see the value of the garage as more than just an area for storage. In recent years, we've seen the garage space used for work, fitness, events, and various hobbies. Since everything we work on is within a budget, most homeowners ask if a renovation is really necessary and if it really adds value to your home once you decide to sell it.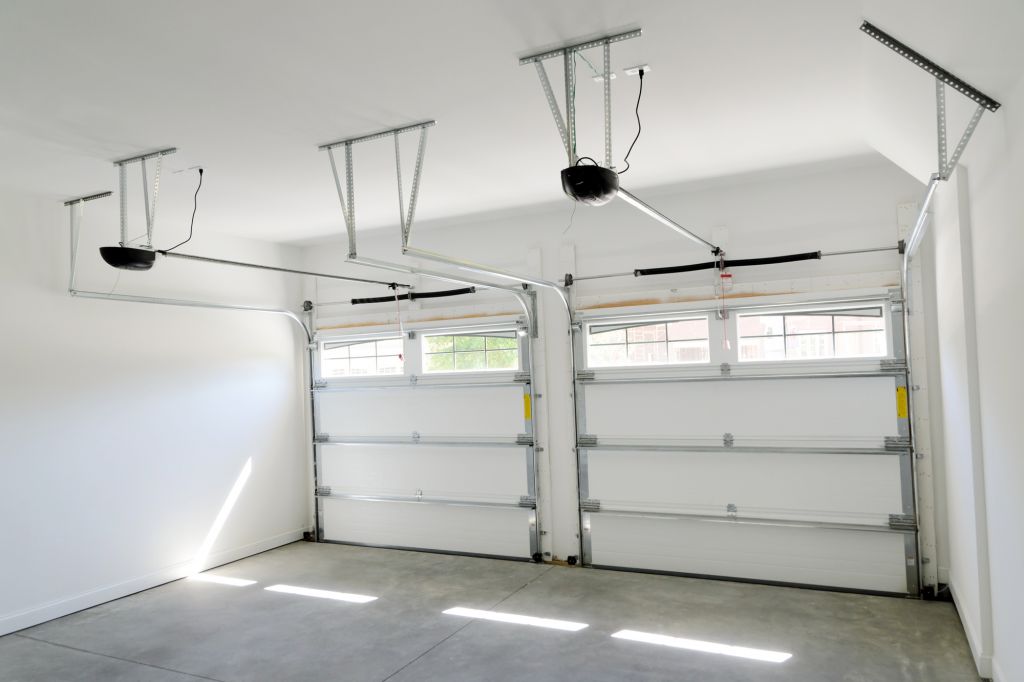 The answer is not a definite, resounding yes. Yes, it could help sell your house if your garage is kept and maintained clean. Before you even touch the garage for a major upgrade, check your finances first if it will be able to cover renovation. Afterward, you may talk to professionals on how they could tweak your design so that the home will be perfect once you're ready to move in. Listed below are some ideas on how you could make the space as the most fun playroom in the house.
1. Upgrade to a functional garage door.
If the garage door of your home is still made of heavy wood, then this may be a dealbreaker for some home buyers. Who would want to lift the garage door manually every time the car enters and exits? There are already many garage doors out there that are automatic. If you're serious about this garage upgrade, then it's about time you invest in an automatic garage door.
You may also hire a contractor that could install a walk-through door for you. It will make the garage door automatic and save you the hassle every time you need to open and close it.
2. Take care of the insulation in your garage.
The temperature of a garage is dependent on the climate outside but there are some ways to control the temperature as well. It could get extremely hot or cold in the garage so install some climate control by insulating the door, walls, and ceiling of your garage. To insulate the door, add weather stripping on the bottom and side edges.
Moreover, you should also check the ventilation of the garage to make sure that carbon monoxide from the garage does not transfer or affect the main house. Since you can't check it 24/7, install a detector that will alert you when the carbon monoxide levels are not safe anymore.
3. Install smart storage solutions in your garage.
If you just declutter your garage with items you can't store in the main house, the buyer might have a sense that there is not enough room in the house that she is buying. So don't just dump items in your garage. Install smart storage solutions to keep it organized, clean, and free of clutter on the floor. You may choose wall shelves from FlexiMounts where you could keep your items that should be relatively accessible. For items that are seasonal and can be kept for months without touching, install ceiling-mounted storage solutions overhead storage racks from FlexiMounts. Label your shelves and containers so that it's easy to locate the items you store in the garage.
4. Invest in motion-sensitive lighting.
You want homeowners to get a sense of safety when they enter the garage. A dark and damp one may seem dangerous to them so make sure there is adequate lighting installed in the space. If the motion-sensitive lights are not bright enough, then simply add more until the lighting is enough. Consider also what you do in your garage. Woodwork projects, for example, need enough lighting for you to make accurate and precise measurements.
5. Paint the floor of your garage with an epoxy finish.
This upgrade would make the floor easy to clean. It's old news that the garage gets dirty quickly so it will be a great convenience if the garage floor is easy to clean. Take note that the texture of the concrete is porous that is why you should paint or seal it. Doing so will prevent staining on the floor.
6. Check the electrical outlets and add more.
Make sure you have at least two waterproof electrical outlets on every wall of a garage. Yes, it will entail an additional cost but you would be doing yourself and a future homeowner a favor if there are several outlets in the garage. Since you also do some projects in the garage, don't hesitate to buy a fire extinguisher which will ensure more safety.
7. Make your car as the focal point of your garage.
A garage is still primarily for the car that you will be storing. Even if you have successfully transformed your garage into multiple spaces with different functions, it will still most probably not add value to your house. This is especially true if the progressive couple also has ticks of their own. According to Geico Living, "a living space built above the garage will add to the value of your home, and even more so if it has a kitchen and full bath."
8. Keep the facade of your house, including the garage, as neat and clean as possible.
The garage shouldn't look broken or the door shouldn't be dented from the outside. If the garage does not look good from the outside, potential homeowners won't even take a solid look when they pass by your house or see a sale sign. Make sure it's tidy.
Final Thoughts
Now you might be thinking that you don't even have plans to sell your house so why upgrade the garage, an area often neglected by many? Well, if you don't want to sell the house at the moment, there will come a time that you may want or need to do so. This means upgrading your garage at the moment is investing in your home and the future. If you could drive the sales up once it's time to sell, then it's a win-win situation for you who made the right choices in home improvements.