H

ave you ever tried skiing?
In the United States, statistics show that about 4% of the American population are skiers. Not everyone is into the sport because the trips and the equipment could get expensive. Some live in sunny states and don't really find the energy to arrange a trip to the snowy mountains. Some are scared of the sport and getting injured from high slopes. Some never got the chance to be taught by their parents or instructors. And of course, since skiing is a weather-based sport and winter is not all year round, the opportunities to ski are already reduced.
But for those who want to learn how to ski, no age is too late to learn the basic skills. You could even master the sport if you really want to get into it. If you've been skiing for a while and want to level up your game, there are skills that you need to know by heart and master. Here is a list you may want to tick off the boxes to.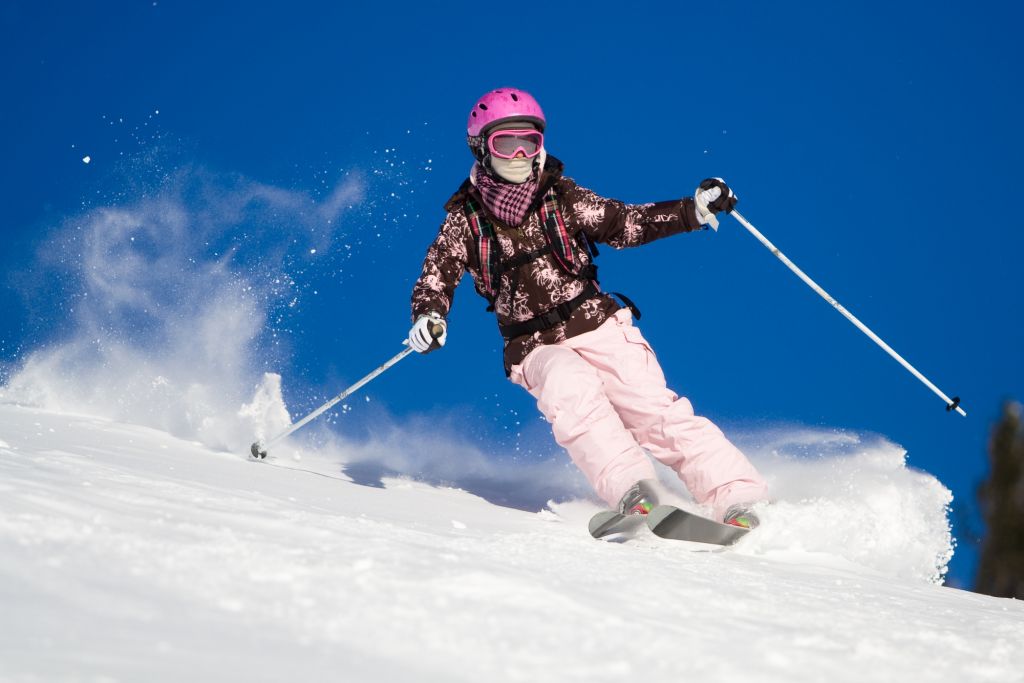 Speed Control: If you think skiing fast equates to skiing well, then you need a refresher course. Speed control or regulating your speed is much more important so that you could slow down or speed up based on the slope ahead. You need to develop your skills in shape and edge control to manage your speed. This doesn't come easy so be patient with yourself and practice for days end while there's still snow.
Side Slipping: Side slipping is the technique when you could let go of the edges and slip down the hill. It will help you go downhill without being too fast to a point that you could no longer control. This is an important skill because many ski techniques are based on this. You have to ask your instructor to teach you how to slip on your sides.
Turn Shape and Linking Turns: You need to know how to adjust when you are turning shape and linking turns. You would be able to know what to do in different situations when you know how to adjust turn shape and linking turns. This means you know how to make big turns and also know when to make short turns in a narrow corridor.
Skiing through Ice: The slopes aren't going to be just snow. You would encounter ice along the way so you should know how to ski through it instead of dodging it and stopping midway. When you know how to ski through the ice, you'd be able to glide through everything.
Separating the Upper and Lower Body: You must know how to isolate your upper from your lower body. Someone who is an expert skier knows how to use the lower body while the upper half is at rest. There are also many people who learn how to ski when they twist the upper body at the shoulder or the hips—a skill that may be effective but may still lead to some serious problems when you master skiing more.
Hockey Stop: In your beginner skiing lessons, an instructor would teach you how to snowplow so you could come to a stop or slow down. But if you want to have a better and faster stop, use what is called a hockey stop. A hockey stop is turning to the side quickly by using your feet. You may even have a cool photo or video of snow spraying from your kick.
Skiing through Powder: Aside from skiing through snow and ice, you will also pass through powder. Learn how to navigate through it so you won't only go out to ski on groomer days.
After learning these skills, skiing could be very addictive. As they say, "absence makes the heart grow fonder," and since skiing is not an activity you get to do every day, you might find yourself longing when your next skiing trip would be.
Now let's talk about gears…
We figured you are reading this article because you are a beginner and just starting out the sport. At this point, it might be better to rent large equipment first. You'd be spending a lot on the equipment itself and also transporting it from your home to your destination. So get some experience first before you consider buying equipment. Plus you could always rent it at your ski resort. You could even get fitting advice from experts guarding the stores.
But when you're already going on multiple ski trips after your first attempt, it's time to finally invest in your very own ski gear. Since it's very expensive, you would want to prolong the life of your gears. Storage is very important which is why you keep ski equipment on the ceiling of the garage. It could save floor space and no one would bump into your ski gear which only gets touched during the winter season or if you visit places with snow.
There are ways to maintain its quality. Inventory your ski gear and tune it up, either by yourself or ask an expert from your local ski shop to do it. The edges need to be sharpened and waxed. When that's done and over, the next step is to turn the DIN screws of your ski bindings to the lowest point. Strap your two skis together and lay them down on the side. Pack it inside a ski pole bag and put it in an area that won't compromise the shape and give the ski some strain.
This is the part where you may use the FlexiMounts' classic overhead garage storage rack GR series. It's heavy-duty with a weight capacity of up to 600 pounds so it could definitely carry the weight of your ski gear. It is made of cold-roll steel and its height could be adjusted from 22 to 40 inches so you could make way for your ski gear as well as store your other items.
Final Word
Master all these skills but most importantly, have fun on the snowy slopes!