Y

ou've probably been into your woodworking hobby for quite some time now. You have done all the basics, starting with frames and boxes that are already very basic for you to do. Of course, you would want to up the stakes and do something more advanced. You probably want to take on a complicated project that will be more fulfilling for you once you finish it. It's natural to want to advance to the next level, especially if you've hit all the basics and you are really into the hobby. You may even earn extra bucks for doing something more advanced or your household will definitely benefit from the new piece of woodwork you could add to your home. Plus, woodwork projects last for years and would most probably be a part of your legacy to the family. It could live for years and be used from one generation to the next.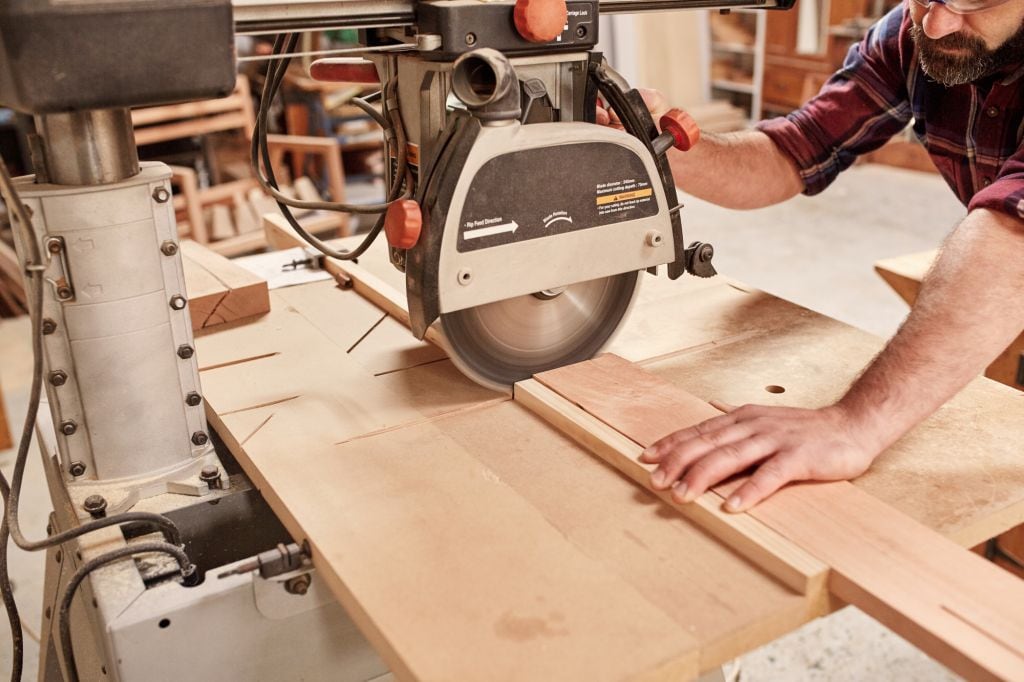 You came to the right place because we thought of listing down some advanced woodwork projects that are very interesting and fun to work on. We did scour the Internet for these ideas so feel free to look for more and let us know if you find anything interesting!
1. Hexagon Picnic Table
Objets Mecanique suggests this woodwork project that we agree would need accurate measurements, skilled eyes, and trained hands. Attached together are six large bench seats that form a hexagon and then on top of it is another hexagon tabletop. It looks really elaborate and a nice conversation piece for the next picnic or brunch you're hosting at your home garden with friends.
2. Bunk bed
This is perfect for that children's room that needs more space. If your children are cramped into a small bedroom, a bunk bed will be a great idea to save space but also not make them feel as if the area is small. It will give more room for the children to play around in the available floor area as opposed to when you have two beds in the room.
3. A Prairie-style lamp
Challenge yourself by taking on an elaborate project that will have you cutting angles and making joints that are exposed. The finished product is exquisite and will be a great home decor for your household.
4. A Student or Employee Workstation
Another challenge is to make a piece of furniture that can serve as a completely functional workstation. You could make your own desk with a pull-out keyboard tray and on top of the desk would be shelves for your books, desktop computer, and other desk essentials. Since you are making it from scratch, you could completely customize the product to attend to your personal needs.
5. Desk Caddy
An organizer is always challenging to do because it will have multiple compartments. But since you're up for an advanced project, you could make your desk even more beautiful with a desk caddy. Be as extra as possible with the design, adding drawers, holes, and cabinets to organize your papers and files.
6. Stackable Sawhorses
Objets Mecanique also suggests doing a pair of stackable sawhorses. You could stack it in your garage so it won't take that much space after usage. While in use, it serves as a cutting and drilling station where you could paint a door, hold lumber, and do other projects.
7. Wooden Wagon
Even though almost everything is digital these days, your kids will surely love a wooden wagon you made yourself. It's durable and will last them for years, for sure! It doesn't need to be plugged in or you don't have to put in batteries as well. Kids could use it to go around your backyard and play with the pets. This could even be passed on from one generation to the next. Well, many woodwork projects could be!
Tips for Advanced Woodworkers
1. Install proper lighting.
Since you would be dealing with more measurements and you need to accurately cut wood, then proper lighting must be installed in your garage or workspace. It could ruin your masterpiece if you don't install lights.
2. Make your own paste wax.
You will be able to control your tasks more if you make your own materials. This is easy to do so don't be overwhelmed. According to Objets Mecanique, you just need 1 part carnauba wax, four parts beeswax, turpentine, and a tube of universal tinting color. What you need to do is melt all the waxes together then finish off with a turpentine. Mix it and add the tinting color. Cool the recipe afterward.
3. Dip the tips of push sticks in a liquid coating.
Push sticks slip when attached to wood surfaces. It's wiser if you dip it in a liquid coat that was purposefully made for tool handles. Use as many coats as possible to have a surface area that's sort of ugly to look at but would do the job.
From FlexiMounts, we recommend:
Price: $398.99
To do your woodwork projects, you need the perfect workbench in your garage. Try this new work bench offer from FlexiMounts that is height adjustable and all-purpose. The workbench is made of solid rubberwood surface and a steel frame with a maximum load capacity of 500 pounds, comfortably carrying your sewing machine, laptop, and other business essentials. It's spacious with 47.2" x 23.6" x 1" dimensions while the height can be adjusted from 29.5" to 44.1". With a wide range, this multipurpose desk lets you sit or stand comfortably while planning for your next woodwork project.
It makes use of a crank handle to manually adjust the height that allows for easier lifting of the desk, even when the load is heavy and full. It also means you won't need extra tools or an electrical outlet just to adjust the height of the table.
This product ships within three business days for free. You could return it within 30 days after delivery. Use the code NEW60 for a special discount.