W

ant to get creative but don't know exactly where to shoot?
Maybe you'd want to consider the garage as a viable venue option. Oh not only is it good as a second choice but it can easily be your first pick. The industrial, urban, and rugged feel the garage gives is great for creatives looking to incorporate some imperfection, rawness, and a sense of "cool" in their photos and videos.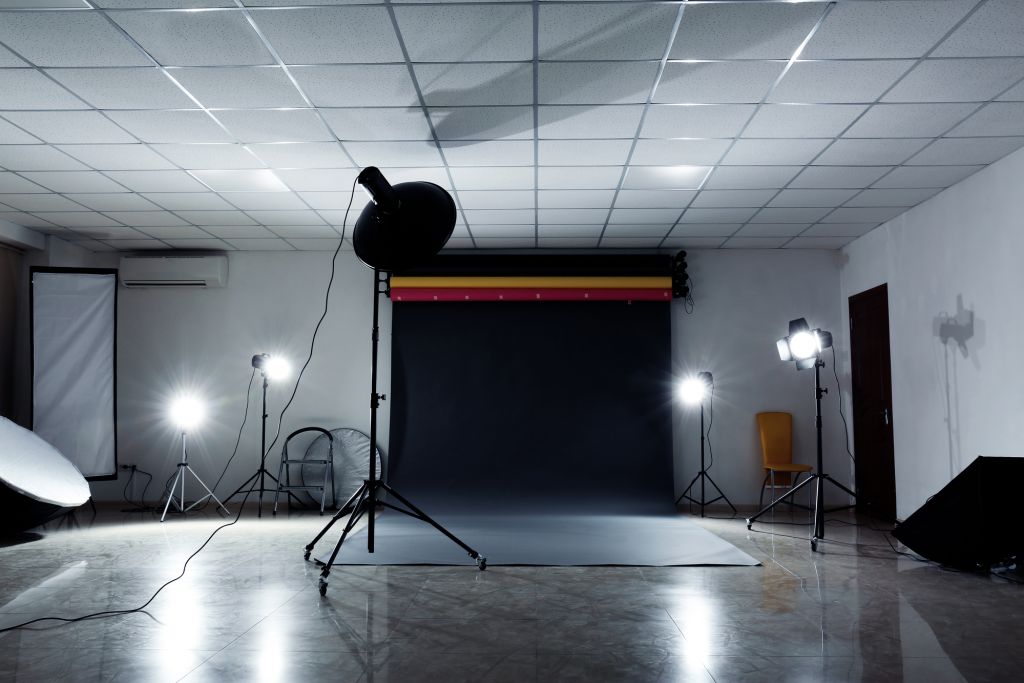 Why wouldn't you go for the garage? It's spacious. You can move around freely. There isn't too much furniture that is distracting to the eyes. You can get wild, creative, and dirty. There's a sense of privacy and not that many people will interfere with your shoot. It's easy to clean afterward. It can be a candidate for a minimalist feel or a grungy shoot. It's not pricey to shoot in a garage. You can have easy access to the garden or backyard as well as the main house. You can play around with lights. The list goes on, etc, etc.
So what kind of shoots will a garage be perfect for? You might find this list stereotypical but we're basing it off what we've seen in the media and entertainment industry so far.
1. Music Video
Did you know that Michael Jackson's Bad music video was shot in a parking garage? That probably set the tone for other music videos that followed after. If you are a fan of K-Pop, you'd also see the garage as a recurring location for a music video. It's no surprise since most K-Pop idols dance with their songs so they need the space that a garage can provide. The dim lighting also sets up a specific mood for a music video.
2. Fashion Editorial
You can shoot a moody fashion editorial in the garage and have fun. The possibilities are endless. You can play around with paint. You can play with color, mirrors, and the final looks. You can play around with the car and tools as props. You can be avante-garde or rugged. Roll up the garage door for natural light. The gray, white, black or neutral paint of most garages also suits modern fashion editorials that make their backgrounds minimal so that the focal point of the shoot is the subject.
3. A scene in a movie or series
We can't really tell how many scenes were already filmed inside a garage. There are some that come to minds such as Monica (played by Courtney Cox) and Ross (played by David Schwimmer) going back to their family garage after water ruined their things. There's this scene in Modern Family where Gloria Delgado (played by Sofia Vergara) was surprised by Joe Pritchett to a garage date. The garage is part of the house and so many scenes have been filmed here for different iconic movies and series. And of course, there are many action movies with a lot of garage action happening.
4. Commercial
You can of course shoot a career inside the garage. Or any other garage tool you want to sell can be shot in action in the garage.
5. Video Tutorial or Vlog
Since the garage is used for different workshops, you can shoot a video tutorial or a vlog doing wood, glass, or metal works in the garage. You can also do a ceramic or any other craft tutorial inside the spacious area with a trusty work bench.
But of course, before these shoots can be staged inside the garage, you need the floor space to be free. To do so, the smart way is to make use of the vacant wall and ceiling. Install overhead storage racks as well as wall shelves so that there is enough room and space on the floor to move around without minding the equipment, gear, and other belongings stored in the garage.
FlexiMounts is one brand that provides these smart storage solutions so you can maximize the garage as a storage space and serve other functions such as a fitness area, an events venue, or as mentioned, a shooting location.
Here are some FlexiMounts' products you can check out.
WS14B ADJUSTABLE 3-TIER WALL SHELVING
Price: $89.99 – $99.99
If your garage isn't wide or you want multiple shelves, FlexiMounts also has wall storage options that feature up to three levels of shelves. The company boasts a patent design in structure where you don't need any tools to adjust the product. The weight capacity of this wall shelf is 300 to 450 pounds in total. You may adjust the height of each level according to your actual needs. It comes in two sizes that you can choose from: 1'x3' and 1'x4.' It is made of powder-coated steel that is guaranteed to be of high quality. Like the other products, even though this is on three shelves, it can also be easily installed by one person. It is also compatible with use in wood studs or a concrete wall.
GR48F BASIC 4′ X 8′ OVERHEAD GARAGE STORAGE RACK
Price: $129.99
The GR48F is also on our list with a friendly pricier point. Its weight capacity is 600 pounds and it is 4' x 8' in size. The height can be adjusted from 22 to 40 inches. It is made of cold-roll steel and is guaranteed to be strong and sturdy where you could load 3/8" plywood or even thicker. You may customize the color of your wooden desks or even use old wooden boards.
This product has multiple dedicated embedded mounting points that will ensure the security of your products. Like other items in this list, it makes use of ceiling space which is a perfect storage solution for seasonal and unused items that are kept in your garage.
GRH2 4 PCS Rail Hooks For Overhead Racks and Wall Shelving
This comes in four pieces and can be used for overhead racks and wall shelving. Its weight capacity is also 50 pounds and its material is made from cold-roll steel as well. The difference with the GHR1 is the shape, this one being a rail type of hook.