I

t's a summer weekend again! And if you are on a hunt for what activity you might enjoy with your friends and family, or even a solitary engagement with yourself, you could go for a city parks-hopping.
Soak up in the sun, navigate through the trails, feast on the lush, spread out mats for picnics, and just relax and enjoy every minute of it. The premium wide spaces that city parks offer are a literal breath of fresh air from the daily grind and ongoing economic and health crisis. They offer a great equalizer to get your life together every once in a while.
The National Hop-A-Park Day gives you the extra go signal to spend the first Saturday of July among the greens and fresh views, and away from technology, social media, and canned contents. So, if you are looking for city parks to explore, here are some favorites.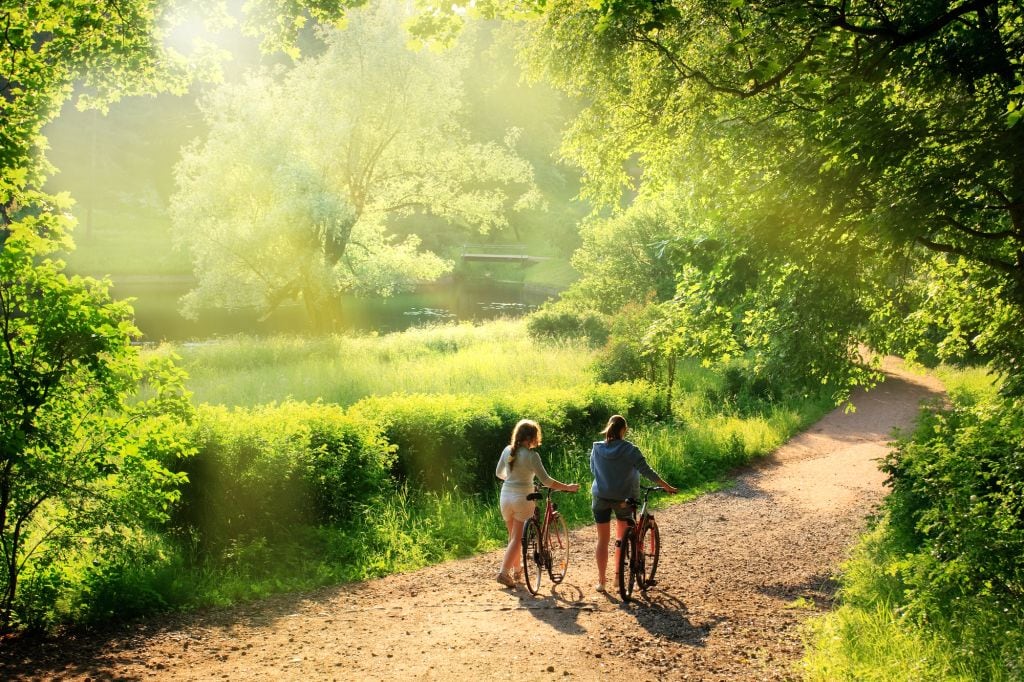 Piedmont Park
Located in Atlanta, Georgia, this sprawling city park boasts a 180-acre wide open space that is perfect for picnics and outdoor activities. There is an amazing view of the city from Lake Clara Meer. Within its bounds, you will be mesmerized with the Atlanta Botanical Garden, and enjoy the greenmarket, dog park, and community garden. The location is pretty good as well because it is only a hop away from the heart of Midtown, and nearby BeltLine and Freedom Park. You can also visit one of Atlanta's coolest neighborhoods that offer healing gem finds, nightlife, good eats and vintage shopping.
Forest Park
Located in St. Louis, Missouri, the 143-year-old Forest Park has countless recreation options, and an outstanding variety of natural and manmade environments to explore. What is even better is that almost all of the attractions are free of charge. Make no assumptions that the vast space makes you feel overwhelmed as it is actually the other way around. Forest Park embraces you as you cycle six miles around the perimeter, or paddle boats toward the Grand Basin. Or if you are feeling a little cultured and artsy, visit the galleries at the Saint Louis Art Museum, then relax and lay on the grass with your wine bottle and pikapika on the expansive lawn of Art Hill.
Rock Creek Park
Located in Washington, DC is a 2,000-acre urban oasis managed by the National Park Service. People love it here for its jogger- and bike-friendly trails, burgeoning tree canopies, off-the-beaten hikes that include a path leading to a graveyard of decades-old stones torn off the U.S. Capitol. And this might take the cake as your most favorite city park as it is the home of the three adorable pandas, namely, Tian Tian, Mei Xiang, and Bei Bei. You can visit them for free at the Smithsonian's National Zoo.
The Gathering Place
Located in Tulsa, Oklahoma, this $465 million park that was unveiled in 2018 is the park of dreams. It is majorly funded by local philanthropist billionaire George Kaiser and his family foundation. The park's mission is to be "A Park for All"–one that roots its ideals on equality and diversity. It looks like a theme park–which is completely free–in the middle of the city. There are luxurious seating in a ski-cabin-esque lodge with the view of the 100-acre park on the banks of the Arkansas River and a state-of-the-art giant blue heron slide. One can also enjoy crawling through paddlefish or life-size blades of grass, paddling a canoe through the pond, or enjoying a meal in the Picnic Grove.
Balboa Park
Located in San Diego, California, one could not miss the 1,200-acre Balboa Park. There are tons to visit and do in this city park. You will never run out of activities as there are 19 gardens, which includes a Japanese garden and a spectacular cactus garde, 14 restaurants, 17 museums, an off-Broadway theater, the world's largest outdoor pipe organ, an off-leash dog park, Spanish-style architectural landmarks, golf course, and 65-mile hiking trails through multiple canyons. And did we say anything about the magical sunset over downtown San Diego and the Pacific Ocean?
For a better city park experience, take your bicycles with you
Out-of-town trips are more enjoyable when you can also bring your bicycles with you. Imagine a change of scenery from your usual metro, high-rise buildings, and car traffic.
But the main concern is how to transport the bike to the destination. Unless you own a foldable bike or a pickup truck, it would not be a problem at all. However, subjecting your bicycle units by laying them out flat on the floor poses a danger to your bikes, especially if the road you will be traversing is rough. And if you are a family or a group of friends traveling, then the space would not be enough.
Investing in a sturdy and convenient bike hitch rack is the most plausible remedy that you can bank on. Now, transporting the bicycles would not be much of a hassle.
And one such bike rack that you can count on is the Fleximounts BRH4 Flexible And Foldable Bike Hitch Rack.
The Fleximounts Bike Hitch Rack Foldable BHR4 is as durable as you want it to be. It is a cold-roll steel structure with a protective powder paint finish. It has anti-wobble knobs to strengthen the connection between the mainmast and folding arms. It assures you that the build will securely fix the bike rack in place, which would be our biggest worry when on the road. Frequent glances at the back of our car would be lessened with this rack as you will be at ease with its performance.
The foldable bike hitch rack features a tiltable mainmast. The rack's body can swing up, down, forward, and backward, allowing more accessible bikes'' lifting. The rack pops back to its original position with the anti-wobble knob.
Moreover, its foldable arms are easy to move. So, when the rack is not in use, you can easily fold it back to safekeeping. Even if installed in your vehicle, the foldable arms would not get in the way.
The Fleximounts Bike Hitch Rack Foldable BHR4 is compatible with different sizes of bikes, which is perfect for group outings and if you own multiple types of bicycles. The rack has adjustable straps that can hold up to four bikes, and it can carry a weight of up to 165 lbs.