It's easy for a garage to become an unsafe area. Boxes pile up, used tools are strewn all over, and there are not enough lights. It sounds like a nightmare of a place, right? The good news is that it's easy to turn things around by exposing those hidden risks in your garage. Fixing things here and there can ensure that you have a hazard-free garage. We have listed down the red flags that you should look out for to prevent injuries at home. Problems and solutions Problem: Clutter becomes a tripping hazard Do you use your garage for storage? It's easy to just dump boxes and items when you're in a hurry. But when boxes accumulate, they will eat up precious space and make your garage disorganized as well as unsafe. You or a family member might trip or have a bad experience with a falling item.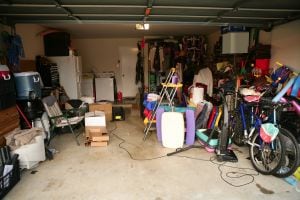 Solution: Invest in shelves or racks Manage all the clutter in your garage by buying high-quality garage racks or shelves instead of stacking boxes on top of each other. Label everything so that it won't be a hassle to look for items when you need them. Put all seasonal items on overhead garage racks so that they are out of the way. Keep a stool or short ladder handy just in case you need to get boxes down off the top racks. Problem: Your stairs are unmarked It's easy to slip and fall on the stairs with no handrails. Stairway safety is a must at all times because anyone can sustain serious injuries from falling down the stairs. It is a serious problem that needs to be addressed. Solution: Install a sturdy handrail on both sides of the stairway You can build a handrail so that those who use the stairs will have proper support and guide when using the stairs. Put a white or reflective tape on step edges so they are easy to see any time of the day. Problem: Chemical mess It's common practice to store pesticides, automotive fluids, paint, and other hazardous materials in the garage. This poses a problem when they are not properly stored because some can be highly toxic and can cause accidental poisoning or fire hazard. Solution: Keep dangerous liquids out of the way Keep fluids in their original containers off the floor or locked them in secure garage storage -- away from the reach of pets and children. Make sure that the floor is clean and free of dust or traces of debris. Problem: Faulty wiring Electrical issues can be a potential fire hazard. According to theNational Fire Data Center, the electrical malfunction was one of the top four leading causes of residential fires from 2007 to 2016. It continued to say that it has also been a leading cause of residential fire deaths, injuries, and dollar loss during this time frame. It's high time that you check your wirings especially if your floor is prone to dampness and debris.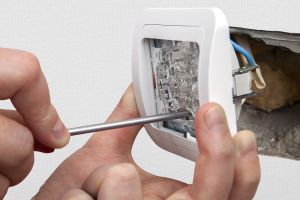 Solution: Opt for outdoor extension cords and power strips These kinds of cords are thicker and rounder. Just make sure that they can handle the voltage that you need. You can also buy a cord management device so that there won't be any accidents from tripping over tangled wires. Properly dispose of cords that have fraying or exposed wires because it might cause an explosion. To protect your cords, you can try these tips in the future. Problem: Poor lighting Do you struggle to find your way in your garage? You might need to upgrade or change your lights. Since the garage can be a tight space that stores many of your items in garage shelves, it should be the brightest room in your home. A dim fixture in the center might not be enough to prevent accidents. Solution: Let there be light! Install more light fixtures in the garage -- preferably near the stairs, work areas, and garage shelves. If rewiring is out of the question, you can buy an industry-grade portable lamp to keep the place well-lit. Maintain safety and security at all times It's important to stay aware of the issues and things that might wreak havoc. Take the right precautions and prevent dangerous situations from happening in the first place. Buy the necessary additionslike overhead garage racks or lights to make your garage a safe place to park your car or keep your things. If you want to be a little adventurous, you can also turn your garage into a home office. But then again, remember that safety must come first.