Y

ou should not only think about what you will throw away when decluttering your garage. You should also be mindful of what you would and should keep, taking note of what is necessary for your garage to have.
Aside from the obvious that your garage must store power tools, your lawnmower, vacuum, your vehicle, and other items, your garage must also have storage solutions in place. Why? These different options and types are what will help you organize your items in the garage and what would make life much more convenient for you and the whole household.
Need your badminton racquets? You can just easily get it off your sports rack. Want to go biking with your son? You can just pick up your bike in a rack. You need your power tools? You just have to reach out to your peg board and get what you need. The holidays are nearing and you're taking out the decor? Grab a ladder and take these out in your overhead garage rack.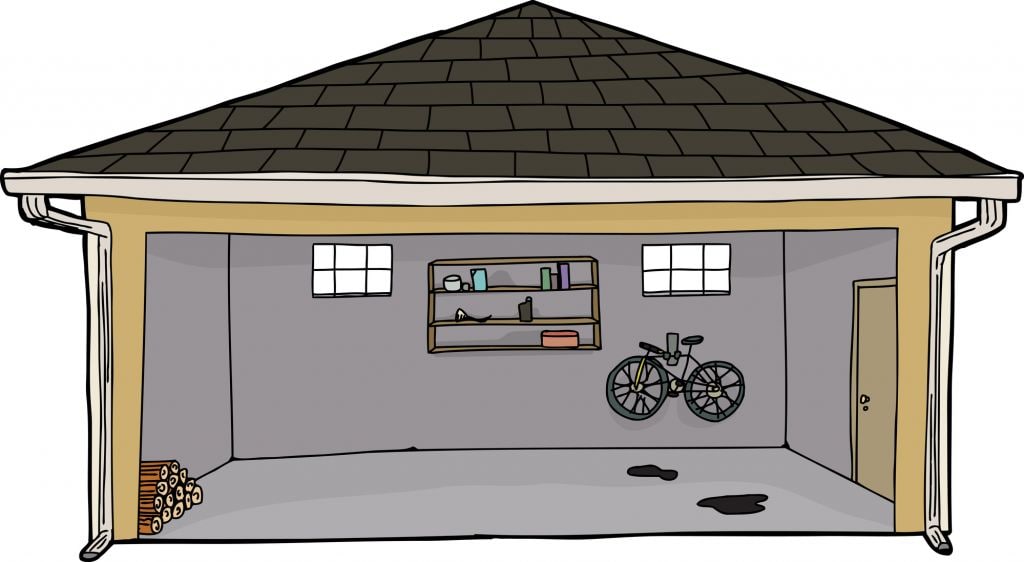 We listed down everything you can get from FlexiMounts that are necessary for you to make the most out of your garage these days.
Overhead storage racks are used for items that you only need occasionally. It can make the most out of your ceiling's storage capacity and free room for your floor space in the garage.
Price: $139.99 – $449.98
For ample vertical support and longer ceiling brackets, this product is for you. It will prevent the shelf from falling from the ceiling because it is secured on the wall. Its weight capacity is 400 to 600 pounds and the height can be adjusted from 22 to 40 inches. It is made of cold-roll steel that is guaranteed to be of high quality after undergoing rigid tests. This is also a waterproof product that could avoid getting your products damaged from water. It could store seasonal items such as athletic gear you only use for winter or for summer. This comes with an integrated grid design that makes it stand out from others available in the market. This comes in black and white and you may choose from different storage spaces: 4' x 8', 4' x 6', 3' x 8', 3' x 6', and 2' x 8'.
If one of your worries is installation, don't worry because this can be easily installed by following the step-by-step manual and installation template that comes with the product.
Wall Shelves are what you use for items that you need to be more accessible. These are things that you use regularly so you don't want to be using a ladder each time you need to get something from it.
Price: $79.99–$369.98
If we haven't reiterated enough, for items that you need to be accessible on a regular basis, it's best to store them in a wall shelf where it can easily be reached by hand. This wall-mounted storage solution from FlexiMounts comes with all the necessary hardware which makes it easier to install in a concrete wall or wall studs. It's 2x6 in size and could carry 400 pounds in total. It's made up of top of the line, powder-coated steel that has undergone quality tests. Its buckle design comes with velcros, a feature that prevents it from falling. Homeowners may play around with installment because of the product's flexible layout with various combinations and different stud spacing. This unit comes in either black or white. It is a certified classic FlexiMounts' product.
If you are the type of family who loves sports and biking around different cities, you need to properly store your bikes. A sturdy and stable bike rack will do your family good.
Price: $129.99
You also need to constantly take care of your athletic gear including your bikes. This accessory is made of cold-roll steel and has a weight capacity of 165 pounds. Its arms can be folded when not in use and won't get in the way even if you install them in your vehicle. It has adjustable and flexible straps that could hold up to four bikes of different frame sizes. Its tiltable mainmast can lift bikes easily, swinging it up, down, forward, and backward. These movements make it easier to lift the bikes. Then, the rack can just return to its original position, thanks to the anti-wobble knob. Its maximum weight capacity is 165 pounds and its steel structure is durable, of high quality, and protected with a powder paint finish. With this accessory, there's no need to worry if the rack is firmly secured in its position.
Hooks are also a way to maximize the storing capacity of your garage and to organize the items that you keep inside.
GRH1 4 PCS Flat Hooks For Overhead Racks and Wall Shelving
Price: $22.99
These hooks are specially designed by FlexiMounts to be attached to its ceiling racks and wall shelves. Made of cold-roll steel, it has a weight capacity of 50 pounds. It comes in four flat pieces and are all scratch-resistant with a powder coat finish. It can be used for multiple ways such as hanging bikes, tools, sporting goods and more.
GRH2 4 PCS Rail Hooks For Overhead Racks and Wall Shelving
Price: $19.99
This comes in four pieces and can be used for overhead racks and wall shelving. Its weight capacity is also 50 pounds and its material is made from cold-roll steel as well. The difference with the GHR1 is the shape, this one being a rail type of hook.
GRH3 2 PCS UTILITY HOOKS For Overhead Racks
Price: $14.99
You can also opt for the GRH3 which are two pieces of utility hooks that can only be used for overhead garage storage racks. It is made of cold-roll steel with a weight capacity of 35 pounds. It is also scratch-resistant with a powder coat finish and can be used for various functions.