T

hree years into the global health pandemic has dramatically changed our work setup. When hard lockdowns were first implemented, companies made firm decisions to let the employees work remotely as exposure outside can risk the health of the employees. And that could mean major responsibility for the company as commuting to work or even sharing office space with fellow colleagues who are asymptomatic or symptomatic, endangering not only themselves but their families when they get home.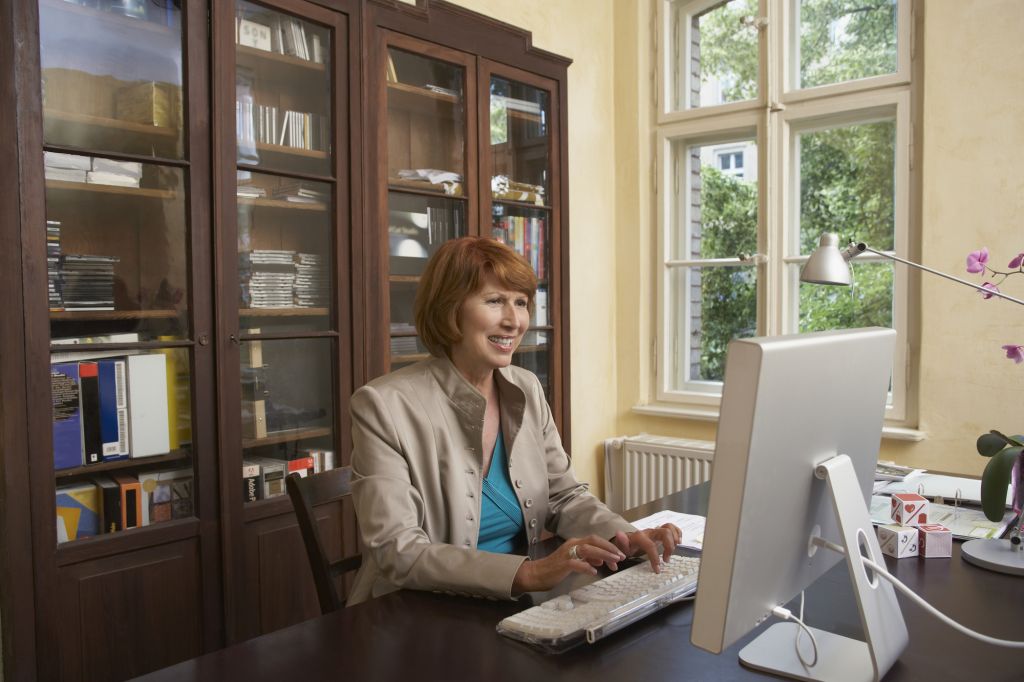 While the work-from-home setup was seen as a productive way to get the job done while in the middle of a global health crisis, some couldn't just get used to it. And there are many factors as to why this kind of setup does not fit a number of people.
First, there is no space at home to allot a workstation. It is especially true for workers whose family members are all cooped up at home and forced to attend to work and studies in their living quarters. And there can never be enough space to accommodate all. This would result in a lack of focus and dwindling down of work performance. Perhaps, in the three years of this kind of setup, there have been numerous moves to various parts of the house to get back in the groove of having a productive and less stressful work life.
Second, mind you, working from home was also seen as more stressful and tiring than working in the office. Work and home tasks get blurred to the point that it feels that work is never-ending and relaxing is something that gets lost in translation over time. Unlike before, all work is left behind once you step out of the office. Now, work follows you at all times because your workstation is a shared space with your living area.
Third, online communication is wearing us out. The video calls, Zoom sessions, and other online platforms are now being saturated left and right. We miss the face-to-face interactions with our officemates. And whether we admit it or not, the free food during meetings or team huddles.
While there are more reasons on why we have a love and hate relationship with the work-from-home setup, we do agree that this is the best solution for now when it comes to dealing with the global health crisis. Well, aside from getting vaccinated and having booster shots. And what else should we do when given this setup? We make the most out of it and find solutions to our setup problems.
One such solution and maybe the start of a cobweb of solutions is transferring your workstation to your garage.
Why the Garage
There are a lot of factors to consider when looking for a workstation in this new normal setup. First, you want to eradicate, if not limit, any form of distractions in your working environment–whether it is your table setup, your surroundings, or even your piles of office files and supplies. Second, to freely focus on your work at hand, the workspace should be free from noise and foot traffic. Constant chatter or walking of your family members or housemates can bring great distractions. Third, it should be a place where you can concentrate on your tasks that every time you enter the garage, it magically transforms you into the best employee of the year. Having a dedicated space as your home office that is not used for other activities such as resting in your bedroom or eating in your kitchen helps in your mental focus.
The Workspace
The first item that you should invest in for a workspace is a good workbench. We recommend the Fleximounts WB102 Manual Height Adjustable Workbench. Height-adjustable workbenches are heaven-sent. There are tons of work and activities that rely on a stable worktop. If you add flexible height to the features, then this is a winner. The user can manually adjust the level of the frame to match the desired size. So, whether you like working either standing or sitting, you can count on this workbench.
The Fleximounts WB102 Manual Height Adjustable Workbench lets the user confidently handle any sitting or standing work with maximum efficiency. It enables you to elevate your workstation to its ideal height, with a height adjustment range of 29.5 inches to 44.1 inches. The extra-large crank handle offers smoother operation than standard cranks, so you can easily lift the desk, even with heavy loads, such as items like the computer set, toolboxes, car cleaning machine, paints, and many more. And best of all, you would never need tools to adjust the height of the table legs as is necessary for other workbenches without a crank handle.
The WB102 has a solid construction, is made of a 1.5 mm cold-roll steel frame, and holds up to 500 lbs. Its worktop table uses solid rubberwood as a surface and has desktop dimensions of 47.2 inches x 23.6 inches x 1 inch, which offers plenty of space to work on.
You can also use it as a garage workbench, workshop table, or even sewing and crafting table.
For your cork boards and whiteboards, where you can write down or stick your tasks and work schedule, you can hang them on the walls using a Fleximounts Flat Hooks 4 pcs for Overhead Racks and Wall Shelving GRH1.
For organizing your work files and supplies, a sturdy wall shelf comes in handy. We recommend utilizing the Fleximounts WR Series Classic 2-Pack Wall Shelving. Using wall shelf storage racks for your everyday items is advantageous for you as it is easy to reach. Also, it keeps things neat and organized. The wall shelf is proven to be secure due to its buckle design with velcros that prevents the brackets from bending or falling, so you need not worry about the stability and safety of the items placed on the shelf. Moreover, all hardware has gone through strict tests. The WR Series is suitable for wood studs and concrete walls, which offers paramount compatibility.
Included in the box are installation templates and all hardware that you need in installing the wall shelf. Installing the shelf is pretty easy with the step-by-step guide provided and can be done by anyone.
The installation template provided aids in determining where to drill holes. In contrast, the bubble level guarantees that the shelf is installed in its perfect horizontal location.