I

s your garage too outdated, does not have sufficient storage space, and not as functional as it should be? Then, maybe it is time to spruce some things up and remodel your garage space. Years and years of making small amends and fixes just won't do the trick anymore. It is time for a professional to intervene. But for sure, you are also thinking of other options, say, taking the job upon yourself and DIY your way into the garage renovation. However, let us tell you that is not a good idea, even if you have the basic skills. Because when you think the job is already done, upon scrutiny, the work has gotten bigger instead. So, the most practical way to get the services of professionals. In that way, you do not have to scratch your heads and just sit and relax while your new garage is being prepared for you.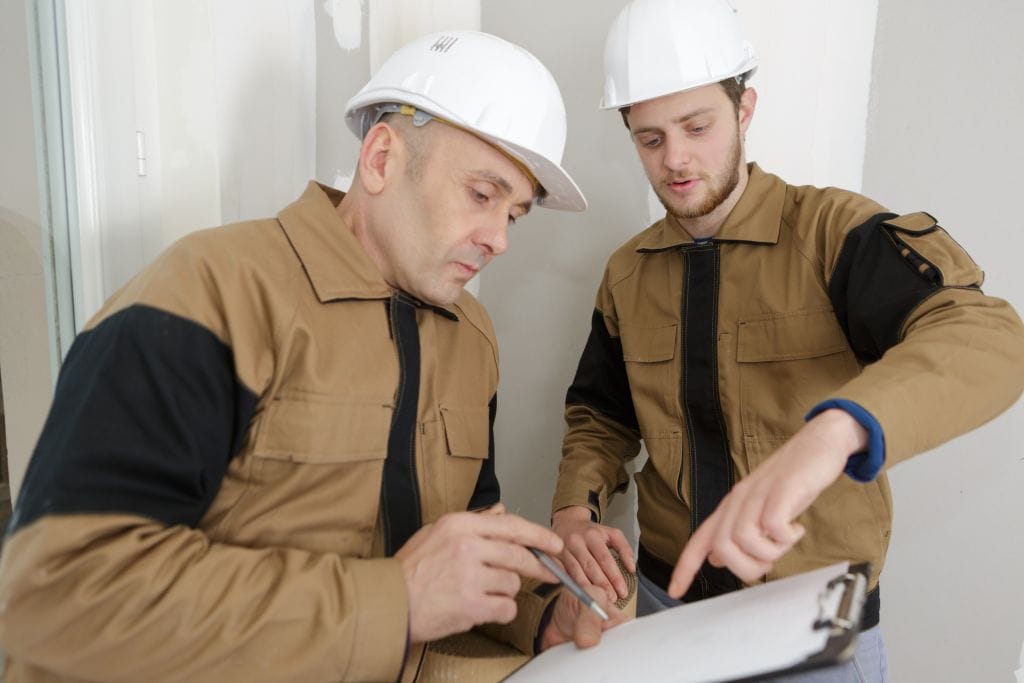 Professionals Give You Peace of Mind
Big projects like the garage makeover are the expertise of the professionals, and it took them years of studies and experience to get this far. So they do know for sure what they are doing even with eyes closed. All the horror scenarios that keep playing in your head when you try to renovate the garage yourself, or employ shady contractors will be just that–a scenario in your head.
Great Ideas Stem From Years of Knowledge and Experience
No matter how self-confessed of a reader or garage expert you may see yourself as, still nothing beats someone or a group of professionals who are making a living in the field. They have vast knowledge and experience to back every idea that they will pitch in. So, for example, you want a space for your workshop but could not give up the parking space, they will devise a way that the layout of the garage could accommodate all requests. And you will be assured that they will take your visions and dreams into reality. They will work with you hand-in-hand and offer you solutions that only an expert could bring to the table.
Garage Experts Know What Storage Systems Work
If your number one problem in your garage is the lack of storage space, then definitely the hired professionals know how to solve it. As every square foot of floor space is valuable, they will recommend that you install storage systems that maximize spaces that are otherwise left empty such as the ceiling and the walls. Your bulky items, seasonal items, workshop, car maintenance, garden tools are better organized on overhead garage storage, or wall shelf.
If you visit a friend's garage or moreso a professional's garage, you will most likely observe that they are using more of these types of storage rather than your old school cabinets or just laying the tools on the floor, which not only are eyesore, but could be causes of garage injuries.
The overhead garage storage and wall shelf are not only efficient in keeping your space organized and clean, but they also add dimension to your garage design. Especially if the brand of storage system is FlexiMounts, you are sure of the garage looking neat and sleek, and timeless with their sturdy yet aesthetically pleasing pieces. They can blend in the garage design that you choose without disrupting the overall flow of the look of the space.
Garage Storage Systems That Professionals Trust
For your everyday items, the Fleximounts WS Series Adjustable 3-Tier Wall Shelving is the perfect additional storage space for your walls. Its powder-coated steel assures sturdiness. Likewise, the heavy-gauge construction provides safety loading of up to 100 lbs per shelf.
The screws provided are thicker in size compared to other shelves in the market. An excellent feature this wall-mounted shelf offers is that it is flexible enough to be adjusted depending on the height of your wall and according to your needs.
The WS Series allows you to assemble and disassemble it conveniently because of the patent tool-free adjustment design. Another selling point of this shelf is that installing can be a one-person activity. The installation template that helps mount holes and the bubble level that helps get perfect horizontal location is already provided.
The wall shelving is compatible with either concrete or wood walls as well as it is suitable for securing either solid concrete ceiling or ceiling studs.
Another top tier wall shelf that you can utilize in your garage is the Fleximounts WR Series Classic 2-Pack Wall Shelving.
Using wall shelf storage racks for your everyday items is advantageous for you as it is easy to reach. Also, it keeps things neat and organized. The wall shelf is proven to be secure due to its buckle design with velcros that prevents the brackets from bending or falling, so you need not worry about the stability and safety of the items placed on the shelf. Moreover, all hardware has gone through strict tests. The WR Series is suitable for wood studs and concrete walls, which offers paramount compatibility.
Included in the box are installation templates and all hardware that you need in installing the wall shelf. Installing the shelf is pretty easy with the step-by-step guide provided and can be done by anyone.
The installation template provided aids in determining where to drill holes. In contrast, the bubble level guarantees that the shelf is installed in its perfect horizontal location.
And the Best Part? You Can Just Sip Coffee While They Do the Heavy Lifting
Trusting the garage renovation to the experts will save you money, time, effort and stress. They may seek your opinion from time to time, but that is about it. They just want your approval. Having full confidence in your hired professionals will make your life longer as you do not have to spend significant amounts of stressing out on the process and outcome. Even with the smallest details, the experts have their eyes on them so all you have to do is sit back and relax. And voila, your garage beams with new life again!