R

eceiving a bouquet on Valentine's Day is truly a swoon-worthy moment. You can still remember the sweet scents, the elegant wrapping, and of course, the shy smile of your significant other when he handed the floral ensemble during the intimate dinner. Come to think of it, a Valentine's Date is never complete without a bouquet of flowers because we have been accustomed to this yearly tradition.
But, what do you do after? Do you let it wilt naturally while on display in your living room or bedroom? Do you discard and wallow in guilt?
Whether it is your first Valentine's bouquet or your nth time receiving one, one thing is for sure, though, is that you want to preserve the lovely flowers. The sentimental in you kicks in, and you have to give in. We listed down five ways to aesthetically repurpose the bouquet that you can use daily.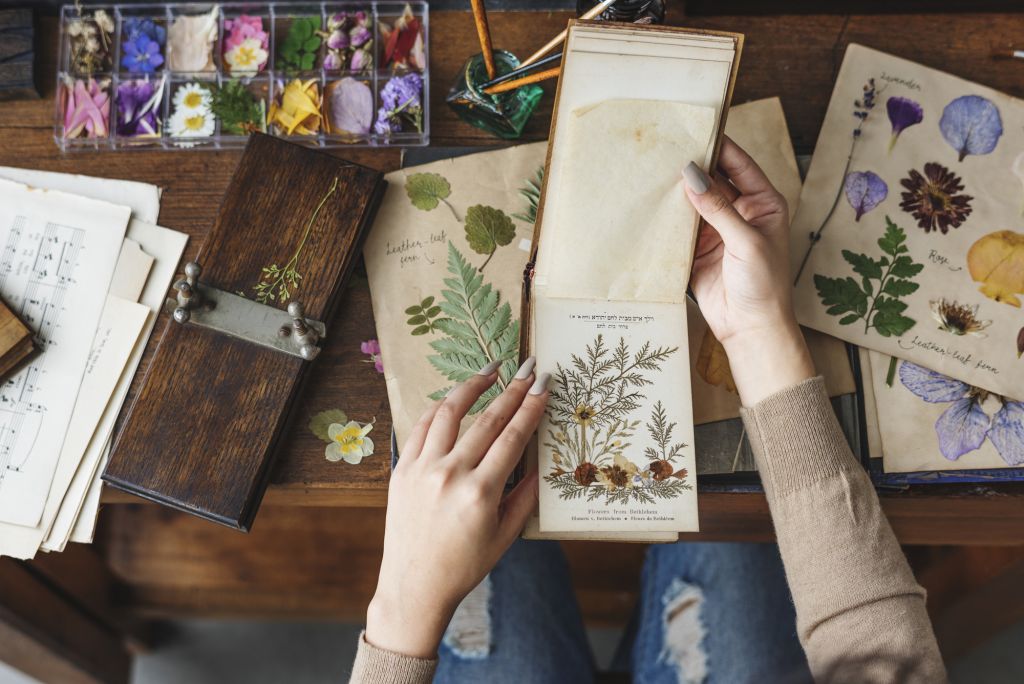 As Phone Case
Your phone is the possession that you hold nearest to you all day. If you count the hours that you use your phone in a day, we bet it exceeds a two-digit mark. So, why not make a phone accessory as a remembrance of that romantic Valentine's celebration. Not only does it add extra protection, but it is also a chic way to embellish your gadget. Oh, and those mirror selfies you love taking? They instantly turn into stylish photos!
Here's how to make these cute phone cases: First, prepare the materials that you need such as a flexible and transparent phone case, resin, cup, and of course, lovely flowers. First, pour a small amount of flexible resin into a cup and stir well for about three minutes. Then set aside to allow bubbles to rise to the top. In the meantime, clean the phone case by using a paper towel and alcohol. Take out the dainty, pressed flowers. Then take out a small amount of resin and spread it over the area in the phone case where you want the flowers to be placed. Quickly, place the flowers using tweezers. Then let it dry. Come back after a few hours to coat resin over the flowers. Use a silicone brush to make sure that the resin is spread in the whole area and cover the flowers well. Wipe the extra spill with a paper towel. Then let it dry overnight. Extra resin on the side will peel off easily. And voila, you already have your finished phone case.
As Candle Ornaments
Nothing spells more romantic–and aromatic–than the pairing of a scented candle and pressed Valentine flowers. Once you light a candle after a hard day's work, you will feel extra warm, comfortable, and special.
Here's how to make an easy DIY ornament without having to make a candle from scratch: First, prepare the candles. They can be of wax material or the LED ones that do not melt away. Lay the general design on the candle, and then drop a tiny bit of glue on the flowers, stems, and leaves. Stick them onto the candle and hold for a minute. The second option is to lay a wax paper and cut it according to the diameter and height of the candle. Lay down the flowers on the paper, then roll the paper around the candle. Use a tape to hold the paper on the candle. Then, use a blower in high heat but low pressure to warm the paper. Rotate the candle until the flowers and paper fuse into the candle.
As Bookmark
Bibliophiles and a romantic at that will surely love this project. Ah, what a wonderful feeling it is to be sniffing and leafing through the book's pages and getting lost in the literary world. Couple that with a personalized bookmark made of the memorable Valentine's flowers–it's like coming straight from a romantic novel.
Here's how to make your own bookmark: Prepare pressed flowers and two thin sheets of clear plastic. Cut the sheet into the size that could fit your books. Then arrange the pressed flowers according to your liking. Then gently push it through a laminating machine. If you do not own one, you can use a flat iron to laminate the sheets, but make sure to lay a wax paper or cloth on top of the plastic sheets. You can add a hole punch and fix a tassel or ribbon to stick out of your book. Now, you can read in style.
In doing all the activities listed above, one that you can truly count on besides your skills and feelings is a study workbench. A wide worktop and a height-adjustable system are just two factors that we look for in a reliable workbench.
Height-adjustable workbenches are heaven-sent. There are tons of work and activities that rely on a stable worktop. If you add flexible height to the features, this product is a winner. The user can manually adjust the level of the frame to match the desired size. So, whether you like working either standing or sitting, you can count on this workbench.
The Fleximounts WB102 Manual Height Adjustable Workbench lets the user confidently handle any sitting or standing work with maximum efficiency. It enables you to elevate your workstation to its ideal height, with a height adjustment range of 29.5 inches to 44.1 inches. The extra-large crank handle offers smoother operation than standard cranks, so you can easily lift the desk, even with heavy loads, such as items like the computer set, toolboxes, car cleaning machine, paints, and many more. And best of all, you would never need tools to adjust the height of the table legs as is necessary for other workbenches without a crank handle.
The WB102 has a solid construction, is made of a 1.5 mm cold-roll steel frame, and holds up to 500 lbs. Its worktop table uses solid rubberwood as a surface and has desktop dimensions of 47.2 inches x 23.6 inches x 1 inch, which offers plenty of space to work on.
You can also use it as a garage workbench, home office desktop, or even sewing and crafting table.