L

ooking for an enjoyable activity to do at home that is also sustainable and environment-friendly? We recommend you to try upcycling. It is economic as most materials you will be using are already what you own at home. It is soothing as you are creating masterpieces that are made by your own hands and lets you forget for a while any problems or worries that you have at the moment. It is sustainable as you are repurposing an item or material that could have been gone to the waste bins.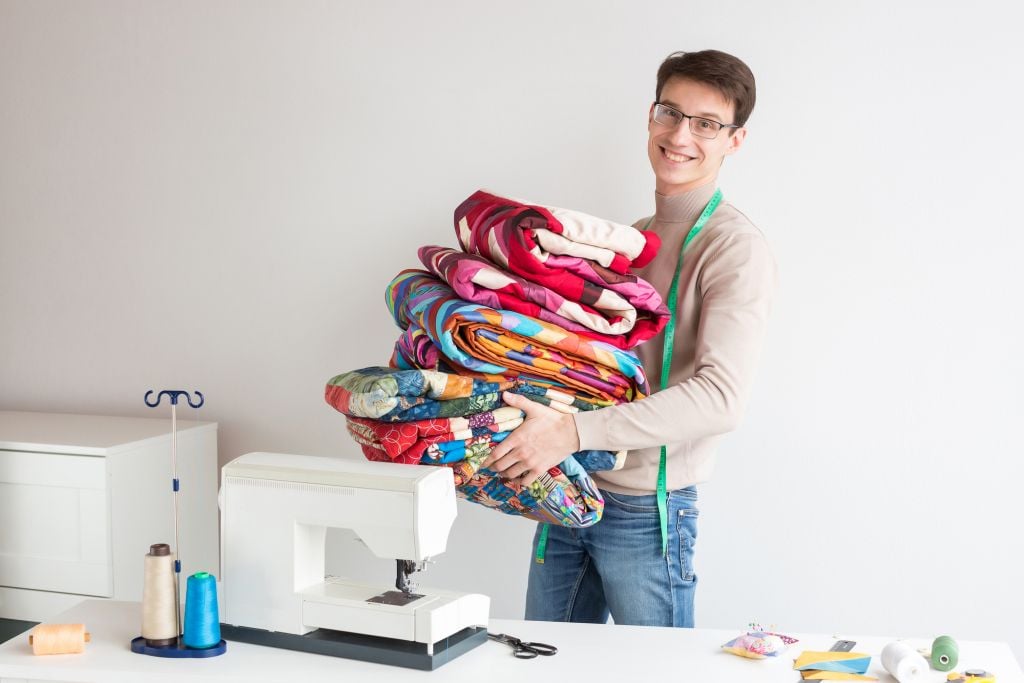 Here are some of the upcycled craft ideas you can recreate:
1. Paper Roses
Valentine's Day is just a few periods of sleep away. And if you haven't thought of a gift to a special someone, why not create one. Who would not love to receive a bouquet of flowers on this special day? What is even better is that this craft idea will not wilt and can be displayed for a long time.
It is so easy to make paper roses. All you need to prepare are papers for recycling such as old and used wrapping papers, maps, newspapers, and magazines, or even your old office files, a pair of scissors, glue stick or glue gun, wire or tape, and paint or any coloring materials.
2. Denim Flowers
We couldn't get enough of flowers, honestly. A bouquet lightens up any room. If you have denim shorts and pants that no longer fit you or a jumper or jacket that we do not see ourselves wearing anymore, might as well upcycle the denim. As types of denim have different washes, combining them will make the denim flowers more interesting.
Aside from the scrap types of denim, the materials you will be needing are almost the same as the paper roses. You may add a few more trinkles as design. You will also need a stick that you can use to wrap around the fabric.
3. Fashion Forward Fabric Necklace
Is your significant other into fashion? Or even if she is not into one yet, giving an accessory that stands out makes any outfit look good. Old silky scarves and denim fabrics make a good combination for a unique necklace. Make beads out of the denim as accents. You can also throw in old beads made of wood or reused from old necklaces. You will also need embroidery thread, jewelry clasp, darning needle, cutter, and board.
To make the denim beads, apply a fabric Modge Podge onto the denim. Roll the fabric around a stick or pencil before the glue gets dry. Then, let it dry.
4. Decorative Planters
Spice up the mini garden at your home with cool and funky planters out of tin cans. It is so easy to make that even your kid can enjoy this DIY project as well. You can decorate the planters with paints or paper napkins for decoupage.
Before painting or sticking decorative napkins, make sure to coat the tin cans with white paint. It will serve as a good canvas especially if you are thinking of using colored paints. The white coat will make the colors pop. What's good with this project is that no one planter looks the same. And now that spring is almost here, blooms are ready to show off. The decorative planters complement the spring blossoms.
5. Hanging Vase
If you want a vase for your denim flowers and paper roses, why not complete the bouquet package with your very own creative vase. To top it a notch, make a hanging denim vase. Vertical gardens have been a thing for quite some time now, but if you are not yet willing to commit to taking care of real plants, you may substitute the upcycled flowers.
The materials you will be needing are a mason jar, an old piece of wood where the vase will be glued, fabric glue for decoupaging the denim, strong adhesive glue for attaching the mason jar to the wood, nails to hang the vase, old papers for the decoupage between the glass jar and denim fabric, and string, wire or scrap fabrics to serve as handle of the hanging vase.
Tip: Use a height-adjustable workbench when working on projects
Whether you like standing or sitting when working, a height-adjustable workbench is at your service. Numerous studies have shown that a sedentary lifestyle is bad for your health. You will develop muscle strains, obesity, heart disease, and other medical problems. So, it is important to get active while focusing on an activity. You may alternate sitting and standing or take short breaks. When standing, it is also recommended to set your worktop at a height comfortable for you. So, the height-adjustable workbench is perfect for that need.
Fleximounts WB102 Manual Height Adjustable Workbench
Height-adjustable workbenches are heaven-sent. There are tons of work and activities that rely on a stable worktop. If you add flexible height to the features, this product is a winner. The user can manually adjust the level of the frame to match the desired size. So, whether you like working either standing or sitting, you can count on this workbench.
The Fleximounts WB102 Manual Height Adjustable Workbench lets the user confidently handle any sitting or standing work with maximum efficiency. It enables you to elevate your workstation to its ideal height, with a height adjustment range of 29.5 inches to 44.1 inches. The extra-large crank handle offers smoother operation than standard cranks, so you can easily lift the desk, even with heavy loads, such as items like the computer set, toolboxes, car cleaning machine, paints, and many more. And best of all, you would never need tools to adjust the height of the table legs as is necessary for other workbenches without a crank handle.
The WB102 has a solid construction, is made of a 1.5 mm cold-roll steel frame, and holds up to 500 lbs. Its worktop table uses solid rubberwood as a surface and has desktop dimensions of 47.2 inches x 23.6 inches x 1 inch, which offers plenty of space to work on.
You can also use it as a garage workbench, home office desktop, or even sewing and crafting table.