V

irtual races have been around for a while but are a concept that some people only knew when the COVID-19 pandemic put a halt on live events. Big and small races were not able to be held in person and the industry had to look for other ways to continue hosting live sports events. Major runs such as the Boston Marathon were still held virtually this year even when races are starting to be held in-person again.
This type of event is a fun way to still join races at this time. It can motivate you to exercise in any part of the world. You can also do it within a range of dates, which makes the schedule more flexible for those whose problem is lack of time or can't fit race day on their busy schedules.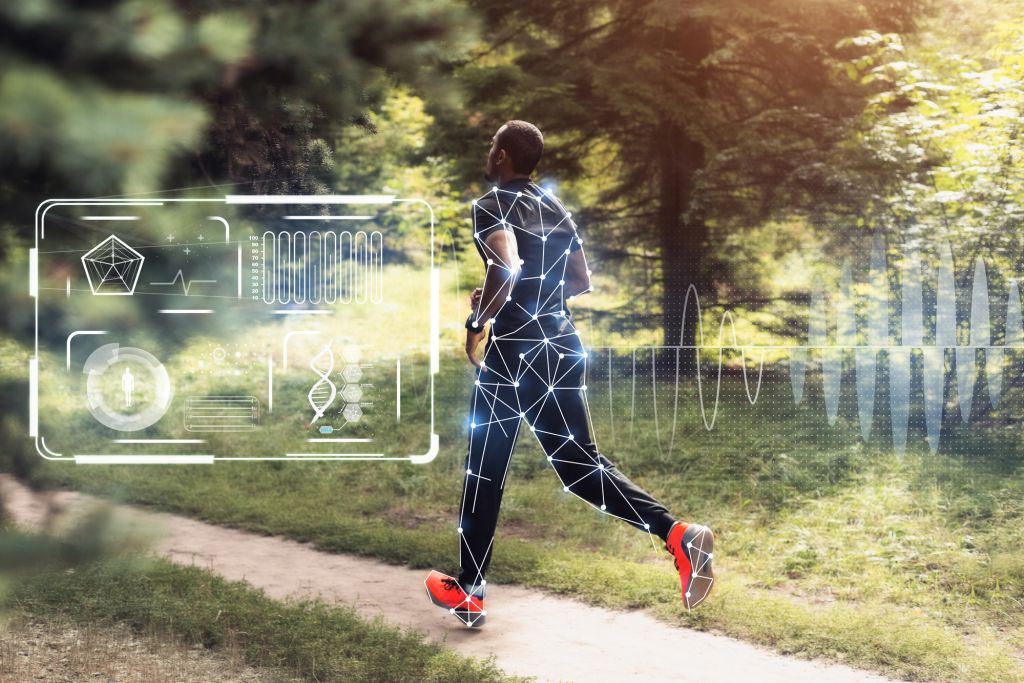 There's no quote, unquote race day magic when you join a big crowd of like-minded people prioritizing their health and participating in an active event. You hear the loudspeakers blasting on your ears and the cheers of the crowds of families lined up on the sides to support their loved ones joining the race. Not to mention, the feeling of reaching the finish line with probably a host saying out loud your bib number. But even though this magic is taken out of the equation, a virtual race is still an event that entices fitness enthusiasts across the world. They are able to take charge of it and they also value the flexibility it allows. You work on a goal that will bring structure to your day-to-day hustle. It will encourage you to get your exercise down even when you're not in the mood. You will have the energy to exercise because you're technically signed up for a live event.
So how do you finish it? It starts with having a purpose in mind. Be reminded of your "why." Why did you even sign up for it in the first place? When you remember that, every effort will come easy, or at the very least bearable.
It's not to say that motivation comes easy. We listed down some ways on how you could stay motivated when finishing a virtual race and ultimately, having fun in the whole process.
1. Pick an event that the thought of thrills you.
Since you're doing this virtually, the world is your oyster when it comes to race options. There's no better time than now to shoot your shot in International marathons because it has become easier than ever to join and sign-up. There are many events that will ignite your competitive side while there are other events that are for a certain cause.
For example, there are races to celebrate the LGBTQIA community or the Black Lives Matter movement. Then there are also international marathons that are competitive and hard to get into. The Boston Marathon is one example but since it happened virtually last October 11, 2021, the event was open to 75,000 runners who signed up without any qualifying time requirement.
2. Give to charity or an important cause.
Virtual races are usually held for a cause. Because these organizations have had a hard time with this pandemic, they want to also help others by still holding virtual races to support nonprofits or movements that need amplification.
If the run doesn't automatically invite donations, you may dedicate your run yourself to support a nonprofit using tools such as GoFundMe or Charity Miles.
Dedicating your virtual race to a cause will motivate you to finish it. Doing it with a novice runner and motivating them to finish it alongside you is also another motivational factor.
3. Direct your own course.
You have full control over a virtual race. There is no designated course for you to take so you may choose to run, bike, or swim anywhere you want. You may choose one that will motivate you to achieve your goals.
Say, if you want to run at a great speed, then choose a flat road instead of a route with an elevation. If you want a scenic run, then choose an exciting new trail. If you want to just stay at home, you may even log in to your treadmill run.
An expert tip if you're doing it outdoors is to plan your route before you step out of your garage. Prepare all the essentials you need including food and water.
4. Approach training exactly the way you want.
Just because it's virtual, it doesn't mean it's easier. Some may even argue it's harder with longer distances and a range of time that you have to be extra motivated to finish a race. The point being is you still have to train hard for a virtual race. Your approach in training will depend on your goal for the race. If you want a fast pace, have a training plan with a coach.
Remember not to overdo preparing for a virtual run. You might feel burnout or have an injury from too much training.
5. Know how you'll be tracking your time.
There are many virtual races that will ask you to upload your results and even reward the top finishers. If you're competitive and need it as motivation, then look for a virtual race that has this component before you sign-up. It will feel more like an in-person race.
Because of this, you have to know how you will be tracking your time. If you have a smartwatch, then it's easy to do so. You may also use mobile apps such as Strava or RunKeeper.
There are also other fun apps such as Charge Running, RunSignup, or RaceJoy. According to SELF, these apps will allow you to run with everyone who's doing the same race as you. You'll hear music and see how you're going up or down the leaderboard as you run, swim, or cycle. There should be good cell service where you'll do the event.
Storage Tip: Make sure your bikes are in tiptop condition when you train. Store them in bike racks installed in your garage to make sure they won't get damaged and are great for use during your virtual race run.