A

pril 22 is a very special day here on Earth. In case you have been out of the loop, Earth Day is celebrated on April 22 each year. The celebration aims to raise awareness about environmental issues that have been haunting the planet like pollution and deforestation.
It actually started in 1970 as a day for "national teach-in on the environment," drawing inspiration from a series of protests in the 1960s as an onset of the climate crisis. In the early years of that decade, Americans were starting to become familiar with the dangerous effects of pollution on the environment. Not until the 1969 fire on Cleveland's Cuyahoga River did spark the problem of chemical waste disposal. Few legal consequences were implemented for factories caught pumping pollutants into the air, rivers, and lakes. Owning high fuel-consuming cars was even considered a benchmark of wealth and success. And most American households were not practicing recycling or knew about recycling at least.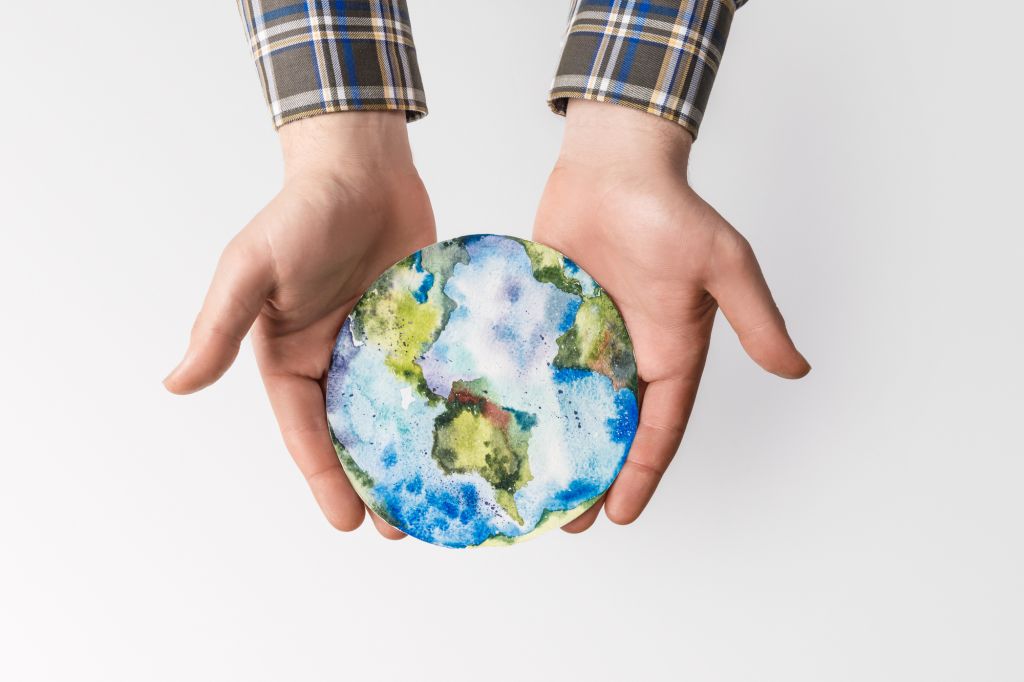 The idea of Earth Day was brought to life by Senator Gaylord Nelson after being inspired by the anti-Vietnam War teach-ins proliferating on college campuses. As these practices were seen as effective, he wanted to "shake up the political establishment and force this issue onto the national agenda," to make a "large-scale, grassroots environmental demonstration." The movement succeeded through this kind of approach as it mobilized millions of demonstrators within schools and local communities. Later on, a number of important environmental legislation were passed such as the Endangered Species Act, Clean Air Act, Water Quality Improvement Act, Surface Mining Control and Reclamation Act, and Toxic Substances Control Act.
Start them young
Our children are the natural inheritors of the planet. So, as part of our ways to ensure that they enjoy a liveable planet, we want to start educating them early. However, we should not shove jargon such as extinction, pollution, and the like into their faces. Instead, make the manner of imparting knowledge through fun and enlightening ways that they can participate in such as making use of their hands with cool crafts.
Plant paper Earth craft, and watch it grow
Kids love to do crafts with papers as these are easy to handle and versatile. And they will love it more if this paper can turn into a plant that they can see it grow. So, for Earth Day, make a Plantable Paper Earth with your kids. It is easy to make and the materials are already available in your homes.
What you need:
Seeds (flowers, fruits, or even herbs will do)

Blue and green paper (construction paper or card stock), better if already used so you can recycle

Circle cookie cutter

Large empty can (smaller than the size of the cookie-cutter)

Rubber band

Screen (basic screen door screening is fine)

Blender

Spoon

Water
Easy-to-follow steps:
Start by sorting the papers by color. This step will make the little ones preoccupied for quite some time while you prepare the other materials.

Tear the green and blue papers into small pieces. Keep the colors separated by preparing a bowl for each color.

Soak the paper with water for a few minutes.

Under adult supervision, add the soaked paper to the blender. Then add a cup of water and blend.

Once the paper turns into a pulp, pour it into the bowl.

Mix in your seeds. Set aside.

Prepare the can, scream, rubber band, and cookie-cutter.

Place the screen over the mouth of the can. Secure with a rubber band. Then on top of the screen, place the cookie cutter.

Spoon in the blue mixture, forming a thin layer over the screen. The blue mixture will serve as the bodies of water.

Let the water drip down for a bit into the can.

Then spoon in the free mixture over the blue mixture to make the continents.

Carefully remove the cookie cutter, and let the mixtures dry under the sun.

Now, for the best part, wait for the seeds to grow. It will be the most rewarding and jaw-dropping experience for you and your kid.
Plan ahead; it starts with a reliable workbench
To ensure a stress-free and hassle-free crafts day, your table or workbench should provide comfort and security. Comfort, by having the feature to adjust its height at the comfortable level one is working, whether an adult or kid; Security, by having durable worktop and sturdy legs, which ensures the safety that the workbench will not wobble even during intense labor work. And it is not to mention that purchasing a long-lasting workbench can also do the Earth good as it would not add to the already mounds of trash the people produce in a day.
Workbenches are a must-have for any garage workshop, whether making repairs, finishing DIY projects, or building anything from scratch. A decent work surface may be good for now, but if we are thinking long term, then you must pick a workbench that is scratch-free and can handle the weight and work that you will do. Plus, it should be a safe workspace that allows electrical, mechanical, and other tasks. A portable yet durable one takes the cake as your workspace can be moved depending on your needs and the space available in the garage.
Utilizing a sturdy workbench not only makes your job easier but it also offers to maintain an organized workstation. We could not stress enough the importance of having a neat workspace. It aids in the faster completion of projects, and most of all, it secures your safety, especially when working with tools that can cause injuries when mishandled.
One such reliable workbench that you can maximize when working is the Fleximounts WB102 Manual Height Adjustable Workbench, which is currently priced at $398.99.
Height-adjustable workbenches are heaven-sent. There are tons of work and activities that rely on a stable worktop. If you add flexible height to the features, this product is a winner. The user can manually adjust the level of the frame to match the desired size. So, whether you like working either standing or sitting, you can count on this workbench.
The Fleximounts WB102 Manual Height Adjustable Workbench lets the user confidently handle any sitting or standing work with maximum efficiency. It enables you to elevate your workstation to its ideal height, with a height adjustment range of 29.5 inches to 44.1 inches. The extra-large crank handle offers smoother operation than standard cranks, so you can easily lift the desk, even with heavy loads, such as items like the computer set, toolboxes, car cleaning machine, paints, and many more. And best of all, you would never need tools to adjust the height of the table legs as is necessary for other workbenches without a crank handle.
The WB102 has a solid construction, is made of a 1.5 mm cold-roll steel frame, and holds up to 500 lbs. Its worktop table uses solid rubberwood as a surface and has desktop dimensions of 47.2 inches x 23.6 inches x 1 inch, which offers plenty of space to work on.
You can also use it as a garage workbench, home office desktop, or even sewing and crafting table.