T

he area of the house that receives the greatest foot traffic is the garage. It is the entrance to the house's living spaces, a place to park your car, a workspace for your projects, and even storage for your belongings. The garage is subjected to a lot of demands from homeowners. The wear and tear of the garage space are unavoidable given the volume of foot traffic it receives, and it happens more quickly than we anticipate.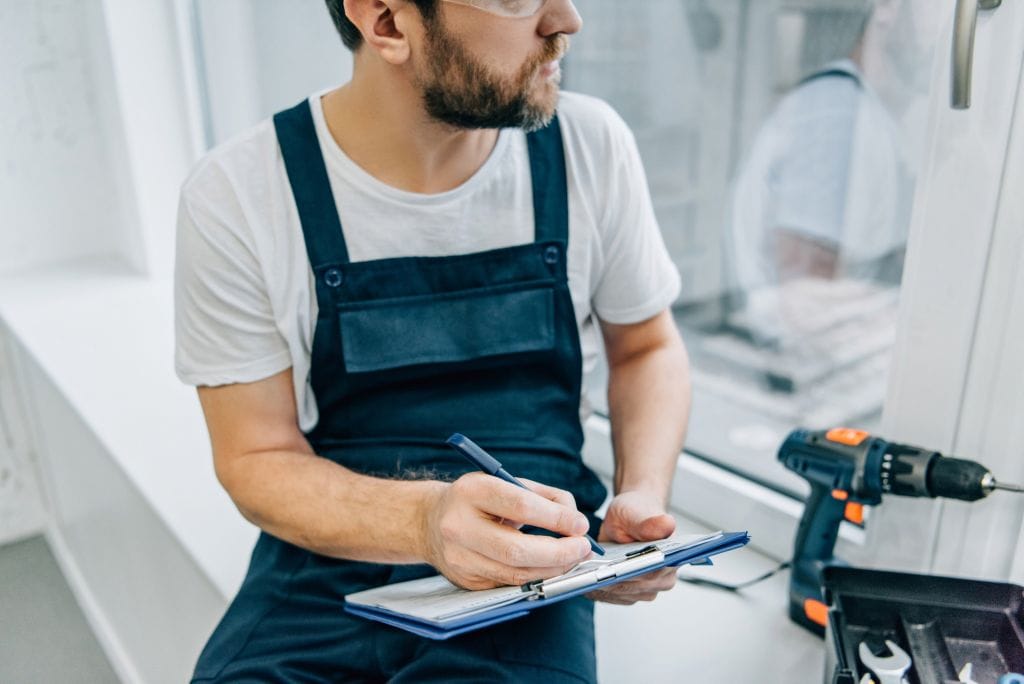 We observe more problems in our garage as a result of the daily increase in demand. However, there is always a solution to every concern. The issues may be less complex than you think.
Garage problem: Overcrowded garage with no more space
As previously established, the garage is our property's "room for everyone" section. If there is any space left, what we may consider doing and making the most of it might provide for that. However, the main issue is excessive clutter, often mistaken as a need. It then occupies space that you could have used for a more important purpose.
If you have done everything you can to organize and clear your garage and still don't see a difference, you could be pleading for a wrong answer.
Quick fix: Effective storage solution
You likely have several garage storage solutions, but you've seen time and time again that they don't advance the cause. Making garage space more usable is to make the most of any vacant walls or ceilings. You will notice a large amount of breathing room in the garage once you install them and arrange the boxes orderly. They substantially open up the floor area, allowing you to move around the room comfortably and park your cars and valuables in a secure location.
Overstoring on the important floor space of the garage is prevented by using overhead garage storage racks. The ground will become accessible for your cars and other activities you plan to carry out within the garage once items have been securely tucked away in the compartments in the ceiling.
The Fleximounts GR Series Classic Overhead Garage Storage Rack uses a ceiling-type installation and, thanks to its top-notch construction, has a safe and substantial loading capacity. Because the grid design and frame are welded together, and heavy-cold rolled steel is used, the durable and stable design is made feasible. Up to 400–600 pounds can be supported by it. Additionally, compared to other companies that also provide overhead garage storage, Fleximounts offers stronger screws, which underwent rigorous testing.
This garage storage's height may be adjusted from a drop-down ceiling of 22" to 40". It is ideal for modifying the height so that it is the right fit for you and your garage space.
You can also use it to secure strong concrete ceilings or ceiling studs. And It is simpler to assemble thanks to the integrated grid design.
By putting your belongings off the garage floor, it is advantageous to utilize overhead garage storage. It protects your items from water damage. Additionally, it will keep insects and rodents out of your garage and make it look tidy.
All the required hardware and instructions are included, and everything is conveniently packaged in a single box. An installation template is also provided to assist you in planning how to organize your belongings in the most effective way possible. In fact, this will provide you with the advice and know-how to organize your garage without breaking a sweat.
You will find the shelves, a manual for installing the rack, and three bags of screws, including packs for installing cement and wood screws, within the single box.
Garage problem: Inefficient and Limited Workplace
Your workshop may not have enough room to store your equipment and supplies. A strong and large workbench is required as the projects grow. Acing on your repairs, metals, woodworking, and other hobbies requires more than just your skill set. Any project's success is also significantly influenced by the workplace. Moreover, since you will be working with equipment and machinery, the garage area may get disorganized. And if you enjoy working long hours, especially in the zone, you should seek a workstation that can accommodate your preferred working style, whether you stand or sit.
Quick fix: Reliable height-adjustable workbench
A solid workstation is necessary for many tasks and activities. And workbenches with height adjustment are a blessing. The Fleximounts WB102 Manual Height Adjustable Workbench excels when flexible height is added to the list of functions. You may manually change the frame level to fit the desired size. You may rely on this workstation whether you like to stand or sit while you work.
The Fleximounts WB102 Manual Height Adjustable Workbench lets the user confidently handle any sitting or standing work with maximum efficiency. It enables you to elevate your workstation to its ideal height, with a height adjustment range of 29.5 inches to 44.1 inches. The extra-large crank handle offers smoother operation than standard cranks, so you can easily lift the desk, even with heavy loads, such as items like the computer set, toolboxes, car cleaning machine, paints, and many more. And best of all, you would never need tools to adjust the height of the table legs as is necessary for other workbenches without a crank handle.
The WB102 has a solid construction, is made of a 1.5 mm cold-roll steel frame, and holds up to 500 lbs. Its worktop table uses solid rubberwood as a surface and has desktop dimensions of 47.2 inches x 23.6 inches x 1 inch, which offers plenty of space to work on.
You can also use it as a garage workbench, home office desktop, or even sewing and crafting table.
Garage problem: Bad lighting
Insufficient lighting not only makes it difficult to work efficiently but also puts your safety at risk. The lighting may make or break any room in terms of productivity. The situation worsens since many objects are stored in the garage, which might lead to tripping or slipping incidents. Using one or two 60-watt bulbs is never sufficient to provide a strong light.
Quick fix: Add sufficient lighting fixtures
Installing fluorescent or LED strips or tubes is a simple and inexpensive option. LEDs would be the better option because they only consume 30% more energy than fluorescent light fixtures. They are not only more ecologically friendly, but they will last longer. You may also add motion-activated lights so you won't have to search for the switch each time you go by the garage at night. Additionally, installing it outside the garage, where it is very dark, will also help.
Making the most of natural light is another solution that might help you save money during the day. Large windows not only make a room brighter but also give the impression that the space is open and airy, which boosts productivity and improves your mood.