H

ey, it's Friday! And you know what it is--it's Beer Friday! A grueling work week merits a bottle or two. Trust us, we've been there! Do not worry, it's healthy to indulge in alcohol once in a while. A doctor's advice: limit it to three bottles a week.
To get the mood going, set the ambience of your space. And the garage can be that space! Since the start of the pandemic, many of us have been working from home. We have seen every nook and cranny of our house. So to change the environment and set the workplace and the home place from our relaxing corner, transform your garage into the bar of your dreams. Because let's be honest, we have been missing our favorite bench or corner at the pub table that we frequent during the pre-pandemic.
Still undecided how to design the space? Why not let the star signs be your guide? We have rounded up interior designs that will match your zodiac.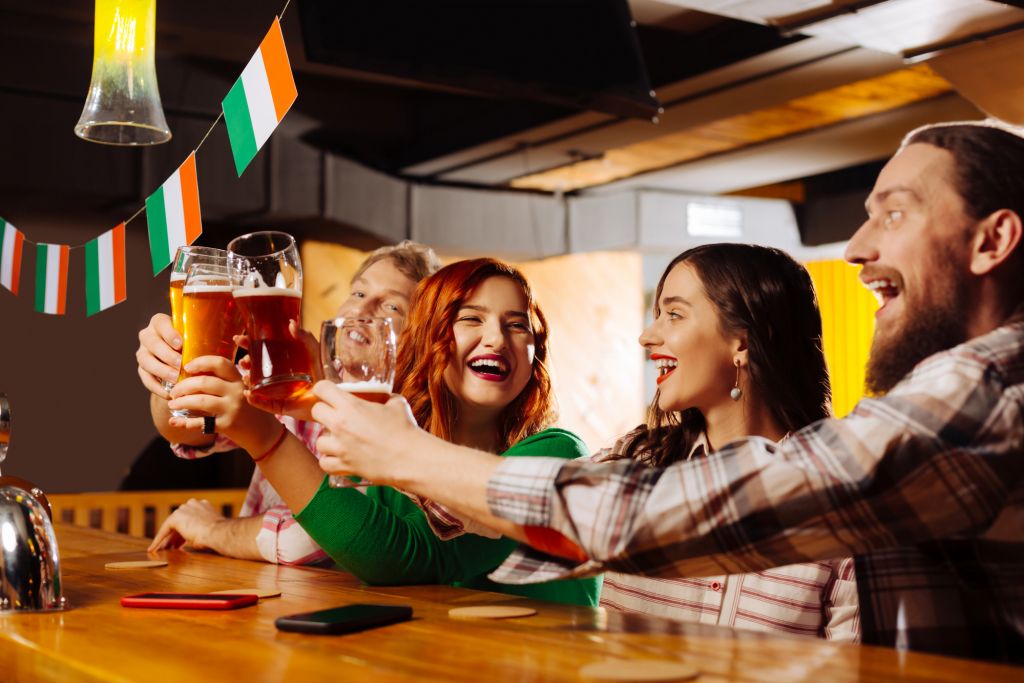 March 21 - April 19
The fiery Aries is ever so passionate and energetic. Channel the strong energy into the design by painting the walls with vibrant crimson or blazing red. But this does not need to be an all-too-red room. Using red accents in your furniture or knick knacks can also give you the same effect like red seats for your bar stool or a crimson countertop, or decorate your garage bar by fueling warmth into your space through the fireplace--quite literally.
April 20 - May 20
Cozy and comfort define the Taurus' style. Whatever you put in the space should cater to the sense of feeling. Throw in tactile textures in your pillows and rugs and deep leather sofas. Your garage bar must induce a relaxing ambience. Play with neutral tones and browns. As a Taurus, you are practical yet a little stubborn. And that will reflect in the design choices.
May 21 - June 20
A Gemini is all about variety. Known for its dual nature, the design concept is a mix of both contrasting values--bold on classic or minimalist. Eclectic animal-printed rugs and wallpapers are partnered with sleek white bar tables and chairs. Orange and blue accents on classic wood furnishings. Your space is as vibrant as it gets but also toned down to create entertaining and inviting vibes.
June 21 - July 22
Sentimentality rules the water-sign Cancer. Its loving and nurturing nature values relationships and memories. Accent the garage bar with a wall of memorabilia. Hang picture frames of your most memorable travels and milestones in life. Display on the bar table souvenirs you got from your first trip overseas--perhaps a beer mug from Germany. Pieces that hold emotional value can be great conversation starters when drinking with invited guests.
July 23 - August 22
Another fire sign, a Leo screams bold, confident and bright. The centerpiece of the design of the garage bar should embody the high energies a Leo exudes. That can be a Renaissance painting or a tribal sculpture, accompanied with vintage photographs or animal-print accents. And to top it off, an impressive fireplace can define your space. Accent it with gold-plated railings or deep red facade. And of course, display your finest mugs and wine glasses.
August 23 - September 22
The ever practical, analytical and perfectionist Virgo gravitates towards a clean, orderly, Zen-like interior design of the space. The furniture and design must be organized. Hidden storages or shelvings that create a free flow of movement characterizes the space. But do not mistake it as the boring white space as the meticulously designed garage bar can be accessorized with neutral colored pieces and a pop of color through flowers, mugs, and hanging liquor stands.
September 23 - October 22
Stylish and elegant--definitely a Libra's space. A Libra loves beautiful objects and seeks balance and symmetry in all things. The artistic side of the Libra can be exhibited in the garage bar by carefully arranging the furniture and decor pieces, matching wall arts with the bar table and stools. A meticulous thought process is involved in every choice of furniture and decor pieces to create a swift and serene space.
October 23 - November 21
A minimalist space with character defines a Scorpio. The water sign can be a white on white type of person or a color intense-loving type. What brings excitement to a Scorpio's space is an exciting mix of maximal minimalist shapes and colors, and water features like an indoor waterfall or aquarium. The soothing ambience and clean aesthetics are the ideal design of the garage bar.
November 22 - December 21
The outdoor-loving star sign seeks the fun, looks and smell of the great outdoors. The Sagittarius creates an indoor garden where the smell of natural flowers and plants, fresh fruits emanate freely in the air. If this is not enough, accent the space with scented candles and essential oil diffusers. Imagine smelling the natural smell of the outdoors while sipping your beer on a Friday night. This feels like hanging on a bar high rooftop--it's good to be alive.
December 22 - January 19
Have you ever skimmed through your grandfather's photo books and remember loving the great sense of style of the wood cabinetry, leather sofas? That is the kind of vibe a Capricorn raves. And of course, the garage bar is a perfect avenue to channel this. The color palette of the space revolves around navy, bround and hunter green. Add in a cozy sofa, family portraits and fresh flowers to keep the space alive and not too dark.
January 20 - February 18
An Aquarius' space transports you to a modern and futuristic art gallery. It is bold and features strong, unique and graphic design pieces. Imagine bare hardwood floors, glass and steel walls and ceilings decorated with vibrant hued wall accents and furniture. That is an Aquarius' signature style.
February 19 - March 20
Warm and peaceful yet creative and artistic is a Pisces' definition of designed space. Your favorite vinyl record is on play while drinking alcoholic beverages on the rocks. This while feasting your eyes with serene sea colors and dream nature that calms the nerves. The space is so cozy and creative that a Pisces can be sent to a daydream--err, a night dream?