W

hy is it so hard for you to clean your garage?
You have been planning to declutter your garage for the longest time. You have been looking at it, staring at everything you own and store inside, thinking about what it would look like once you've organized everything and have done the much-needed cleaning job. At one point, you have even picked up a broom to start dusting off the cobwebs that have been filling up the ceiling and walls. In another instance, you were already starting to clean it when you stopped midway. Why is it so hard for you to commit and execute?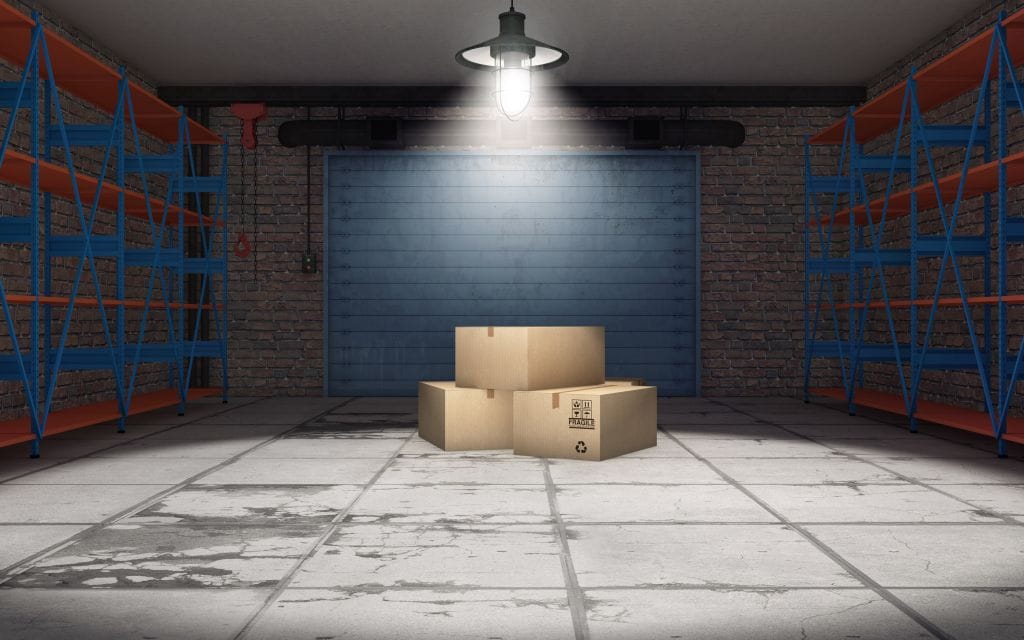 First off, you might be the type who's really disorganized. You prefer working in a messy setup and subconsciously you leave things in a "cluttered fashion." This might mean you already have the mindset that when you clean your garage, you will most likely mess it up in about a couple of days so you ask yourself, "What's the point of cleaning it in the first place?" Second, you might be overwhelming yourself with high expectations and wanting to do so much in such a quick amount of time. You might want to finish cleaning your garage in an hour and when that hour has passed and you're still not done cleaning, you have already given up. Third, you don't have a strong enough of a reason to start decluttering the garage. You don't see the point of cleaning it because you rarely use it anyway. You get to pass through it and still use it as a parking space (lucky you!) so again, you question the motivation for cleaning the garage. Fourth, you might think that cleaning and upgrading it would cost you a sum that you don't have at present. This is far from the truth because you can easily clean your garage with just a broom, mop, water, and cleaning disinfectant. Then, you can host a garage sale to have extra bucks for the paint and repair jobs that you will do. You can even paint and repair the areas that need these jobs on your own.
You know what's effective to finally get you cleaning? Start. As Nike said, "Just Do It." Often, in life, we miss out on the opportunities we could have taken because we are so afraid to press the green button. We are crippled by our fears and negative thinking of a bleak future that we don't see the point of trying anymore. Do not fall into this kind of mindset. You have to believe in yourself. The only thing that is sure at the moment is your commitment to the work that has to be done for you to achieve your goals and live your dream life.
We listed down smart storage solutions from FlexiMounts below that will help you organize your items in the garage:
FlexiMounts has wall shelving options that feature three levels of storage. The company boasts a patent design in a structure where you don't need any tools to adjust the product. The weight capacity of this wall shelf is 300 to 450 pounds in total. You may adjust the height of each level according to your actual needs. It comes in two sizes that you can choose from: 1'x3' and 1'x4.' It is made of powder-coated steel that is guaranteed to be of high quality. Like the other products, even though this is on three shelves, it can also be easily installed by one person. It is also compatible with use in wood studs or a concrete wall.
This wall shelving will make use of corner space that can guarantee to optimize your garage space. It can be used as a corner shelf or a 2-pack shelf. Like the other wall shelves and overhead storage racks from FlexiMounts, this item also features an integrated grid design. It's easy to install by one person because the package comes with all the necessary hardware. An installation template will also help locate where to mount the holes. You may install it in wood studs or a concrete wall. For additional storage, this is compatible with FlexiMounts GRH2/GRH2B and hooks GRH1/GRH1B.
If the family loves to bike, this is the perfect accessory for your garage to rack your bikes in style. It's made of cold-roll steel and has a weight capacity of 165 pounds. Its arms can be folded when not in use and don't worry, they won't get in the way even if you install them in your vehicle. It has adjustable and flexible straps that could hold up to four bikes of different frame sizes. Its tiltable mainmast can lift bikes easily, swinging them up, down, forward, and backward. These movements make it easier to lift the bikes. Then, the rack can just return to its original position, thanks to the anti-wobble knob. Its maximum weight capacity is 165 pounds and its steel structure is durable, of high quality, and protected with a powder paint finish. With this accessory, you wouldn't have to worry if your rack is firmly secured in its position.
There are a lot more garage products on the FlexiMounts website that you can choose from to finally organize your items in the garage!
This product offers vertical support and longer ceiling brackets. It will prevent the shelf from falling from the ceiling because it is secured to the wall. Its weight capacity is 400 to 600 pounds and the height can be adjusted from 22 to 40 inches. It is made of cold-roll steel that is guaranteed to be of their belongings damaged from water. It could store seasonal items such as athletic gear they will only use for winter or for summer. This comes with an integrated grid design, a standout design from those available in the market. This comes in black and white and has different storage spaces: 4' x 8', 4' x 6', 3' x 8', 3' x 6', and 2' x 8'.