I

t's probably safe to assume that you're not a seasoned camper which is why you landed on this article. You are probably planning for a camping trip very soon and you want everything to go smoothly as planned. While there will be hiccups, you can have the best camping trip if you plan for it well.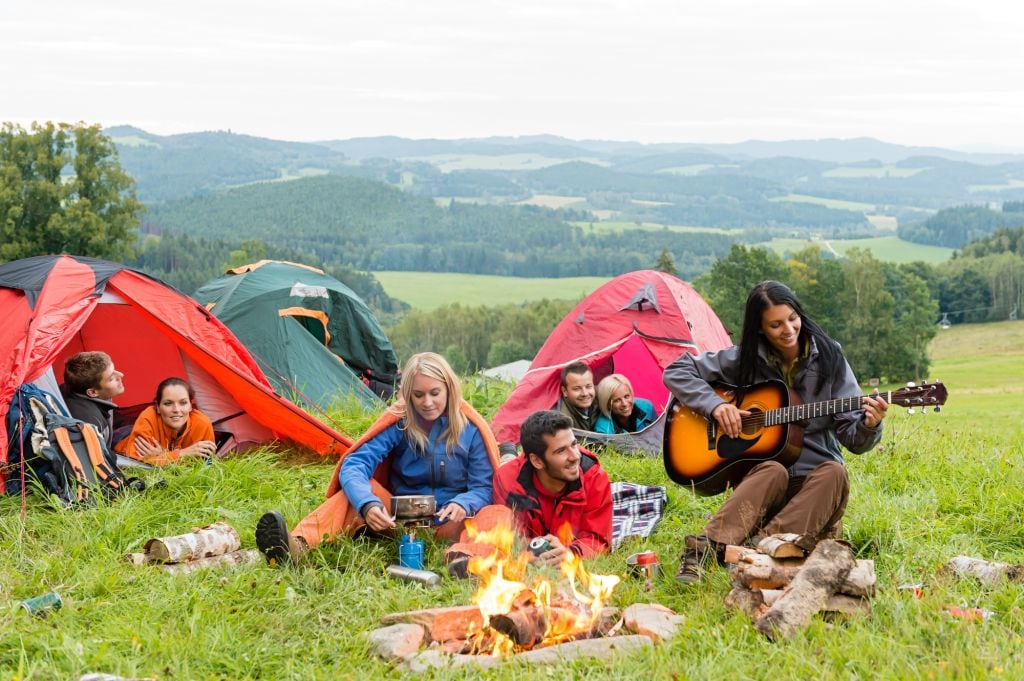 Camping is a great activity for you to enjoy the outdoors in a relatively affordable way. What's great about camping is that you can focus on your surroundings and whoever you are with as opposed to reaching out for your phone and endlessly scrolling through social media that eats up so much of your time. You'll be able to have a nice escape from work and just relax and have a good time with family and friends. You even get to sleep under a starry, starry night.
Camping is not as easy as it looks like. There are a lot of things that you learn along the way and a lot of things that you can already prepare for. You need to have the proper gear. You need to choose what campsite you are going to. You need to check their toilet arrangement. You need to know where you could cook and dine. You need to know what the weather for that weekend will be.
So your first agenda is to decide where you will set up camp. According to advnture.com, the kind of camping you will be doing depends on the campsite of your choice. You can go backpacking where you will hike with a backpack and set up your tent somewhere remote. If you want it to be more chill, you can look for a destination where you can go to a paid campsite and have everything you need in your car. And then, of course, you can also go tent-free by having an RV or a pop-up style of camping.
This really depends on your personality and who you are going with. If you have a thirst for adventure, then you might opt for the backpacking type of camping. Just make sure you did all the safety precautions to not put yourself in danger. If you're going with your whole family and children, it's probably best to set up camp in a developed camping area. There are toilets and picnic tables available for you to use. If you're new to camping, you can try doing this one first. But if you're bringing an RV, you have to check if the camping area allows one.
And if your decision is to go to a developed area, then you have to reserve your spot in advance. You don't want to do the long drive going there and then find out that it's already full. Know that you can reserve a place at a campsite in National Parks a year in advance. If you really want that experience, make sure to book it right away or as we said, a year in advance.
But if you really want to go camping in a remote destination, then you should do enough research on your planned campsite. You must be sure that the government actually allows tents to be set up there. You have to research wherever you will be camping. Know what amenities are provided at the campsite. Is there a place to cook and equipment to use? Are there lockers where you can keep your items? What activities can you do on the day? Is there an internet connection in your chosen area? Researching will make your camping life much more convenient.
Another thing you will have to do is prepare your meals in advance. You need to know what you will eat so you can prepare the necessary equipment for your trip. You can always bring a camping stove that's light and easy to carry around. Or you can already prepare meals at home and eat them once you're at the campsite. You can even have coffee if you have a good camping stove with you.
If you're going camping in a car or in a van, you could have a much wider range for your menu. You can even bring a double-burner camping stove and frying pans. If you fancy some grilling, why not bring a griller? You can dice some vegetables too on a picnic or a folding table. You can also bring a cooler for ice, refreshments, meat, etc.
You can also cook on an open fire if you want a complete camping experience. But since you're a newbie and already preparing anyway, the camping experts advise you to not rely on this type of cooking method. It's difficult to do temperature control especially when you're working with live flames. When you're not used to camping, you will most likely end up with undercooked or overcooked food. This might lead to food poisoning that you want to avoid so as not to spoil your trip and add to your expenses. Dry firewood is also not available at all campsites. And then the weather also dictates if you'd be able to make a fire. If it is damp, do not expect that you would be able to build fire. So our advice is to always have a camping stove as a backup so that you won't end up starving yourself during your camping trip.
When camping, you'd be bringing gear with you. Make sure it is stored properly in the garage by having smart storage solutions in place. If you don't go camping frequently, then you can keep your gear in an overhead storage rack. If you are a frequent camper or plan to be one, keep your gear on a wall shelf. Here are some FlexiMounts options:
WRC24B CORNER 2-PACK 2′ X 4′ WALL SHELVING
If you have a small garage, you can always make use of corner wall shelves. This wall shelving will do just that to guarantee that all the vacant spaces in your garage are optimized. It can be used as a corner shelf or a 2-pack shelf. Like the other wall shelves and overhead storage racks from FlexiMounts, this item also features an integrated grid design. It's easy to install by one person because the package comes with all the necessary hardware. An installation template will also help locate where to mount the holes. You may install it in wood studs or a concrete wall. For additional storage, this is compatible with FlexiMounts GRH2/GRH2B and hooks GRH1/GRH1B.
GR48F BASIC 4′ X 8′ OVERHEAD GARAGE STORAGE RACK
The weight capacity of this basic ceiling-mounted storage unit is 600 pounds and it is 4' x 8' in size. The height can be adjusted from 22 to 40 inches. It is made of cold-roll steel and is guaranteed to be strong and sturdy where you could load 3/8" plywood or even thicker. You may customize the color of your wooden desks or even use old wooden boards.
This product has multiple dedicated embedded mounting points that will ensure the security of your products. Like other items in this list, it makes use of ceiling space which is a perfect storage solution for seasonal and unused items that are kept in your garage.