M

any of us like to be surprised on special occasions like birthdays or anniversaries. The only surprise that we would frown upon are pests infiltrating our garage. When pesky bugs make a living out of our garage space, not only is it unsanitary, but also damages our property and poses threat to our health up to some extent. And let's be honest, who here wants small critters to live rent-free in our homes and garages? No one in his right mind, right?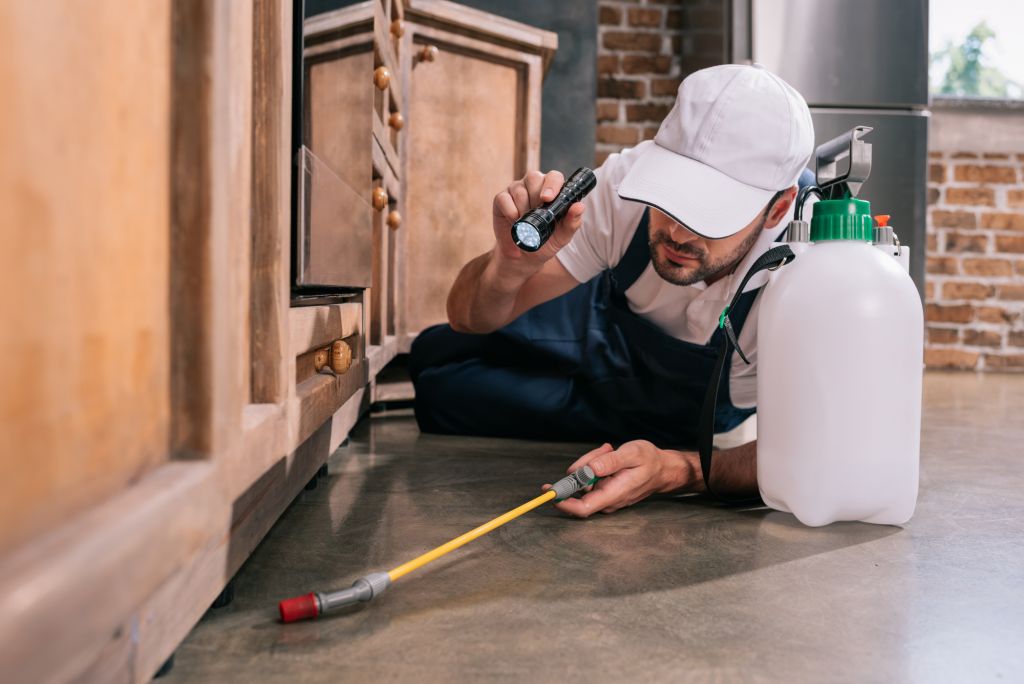 Keeping an insect-free garage is not as hard as it seems. Of course, it would take willpower and extra steps to keep insects out of your garage. But if that is what it takes, then we are here for it.
Any signs of food, out the garage it goes
Some of you might be using the garage as a backup pantry. If that couldn't be helped, then make sure that any food stored in the garage should be kept in a tightly-closed container. Insects have strong radar even at the slightest hint of a smell of food. Next thing you know, they are having a feast already. Also, immediately clean anything that you spill on the floor.
If you have other spaces in the house that can serve as your backup pantry, better make use of that instead. So, your refrigerator and cabinets are out of the garage.
Cardboard boxes as storage are a no-no
Termites will be having a field day in your garage if you stack up cardboard boxes as storage solutions for your items. Not only cardboard, but termites also keep a living out of wood. These organic materials serve as shelters for these bugs. You might not be able to detect them from a distance and at first glance, but when you inspect them closely and lift those boxes, you would be in panic mode as you would see that they have already infested the area.
The quick solution for this problem is to keep your stuff off the floor by utilizing wall shelves or overhead garage storage. Also, opt for metal or plastic bins to store your items instead of cardboard or wood boxes.
Put rubber seals or weatherstripping on window and door gaps
Check the gaps in between your garage door and your floor. Also, make sure that your window panes can be closed tightly to prevent slight openings for insects to make their way into the garage.
If you see the gaps, seal them right away with rubber seals or weatherstripping that are readily available at any hardware stores both physical and online. The seals will be great at keeping the insects from entering the garage. It will also help you keep your garage more energy efficient as it does not allow air to freely come and go, which could get your heating and air conditioning bills to go up.
Change of weather is also inevitable. So if water leaks in your garage, mosquitoes will make a home and breed. Once they start to multiply, it can be hard to get rid of them. Make sure also to keep cans, buckets, or anything that holds water out of the garage.
Maintain a clutter-free garage
The best way to maintain a bug-free garage is to always keep your garage space clean. More than just thoroughly sweeping the floors, inspect all nooks and crannies in your garage that can be perfect hiding places for insects. See those piled-up boxes around your garage? Keep them off the floor and place them in proper storage spaces. Open as much area in your garage to keep the bugs from making a home. Also, consider installing more or brighter lighting fixtures to prevent the insects from hiding in dark areas.
If all else fails, better contact licensed pest control professionals. There is only so much that we can do as garage homeowners, and we could not be as eagle-eyed as the trained professionals. And if you are one who is not comfortable dealing with insects yourself, better let the professionals handle it for you. Or in some cases, the pest infestations may be too difficult to get rid of, then a team of experts should be able to do the job.
Use metal storage that is off the floor
Storage We Recommend: Fleximounts GR Series Classic Overhead Garage Storage Rack
Neat and organized garage space is on everyone's dream list. And the best way to achieve this is by installing overhead storage. Maximizing the ceiling space will free up floor space for the needed activities done in the garage and storing more oversized items such as your vehicles or workbenches. We cannot emphasize enough how overhead garage storage racks can add value to your garage space by keeping your seasonal items, workshop stuff, and other things that don't belong anywhere else in the house.
This Classic Overhead Garage Storage employs a ceiling-type installation with safe and high loading capacity due to its high-quality construction. The sturdy and stable design is made possible as the grid design and frame are welded together, and the material used is heavy-cold rolled steel. It can carry a weight of up to 400-600 lbs. Moreover, Fleximounts provides thicker screws compared to other brands that also offer overhead garage storage. Furthermore, the Fleximounts screws go through strict tests.
This garage storage is height adjustable from 22" to 40" ceiling drop-down. It is perfect for customizing the height fit perfectly for you and your garage space, and it is also suitable for securing either ceiling studs or solid concrete ceilings.
The integrated grid design is made for easier assembly. Optimizing overhead garage storage is advantageous in avoiding flood damage by storing your things off the garage floor, and protecting your items. It will also make your garage look neat and get away from insects and rodents.
All necessary hardware and instructions are included. An installation template is also included to help you devise a plan to store your stuff in the most efficient manner possible.