Decluttering is such a strenuous task, but is vital to do regularly. Over a period of time, you accumulate things that have been unused and kept around the house. You then safely keep them in the garage, especially if the garage is the only space you have to store your items. All the stuff that you have been storing needs to be decluttered to make more space for your other items that are more usable on a regular basis. But decluttering is not everyone's cup of tea. However hard the task is, what is important is to start at it. Bringing yourself to move and do the task is the hardest step, so condition yourself to do the easiest one you could tackle on.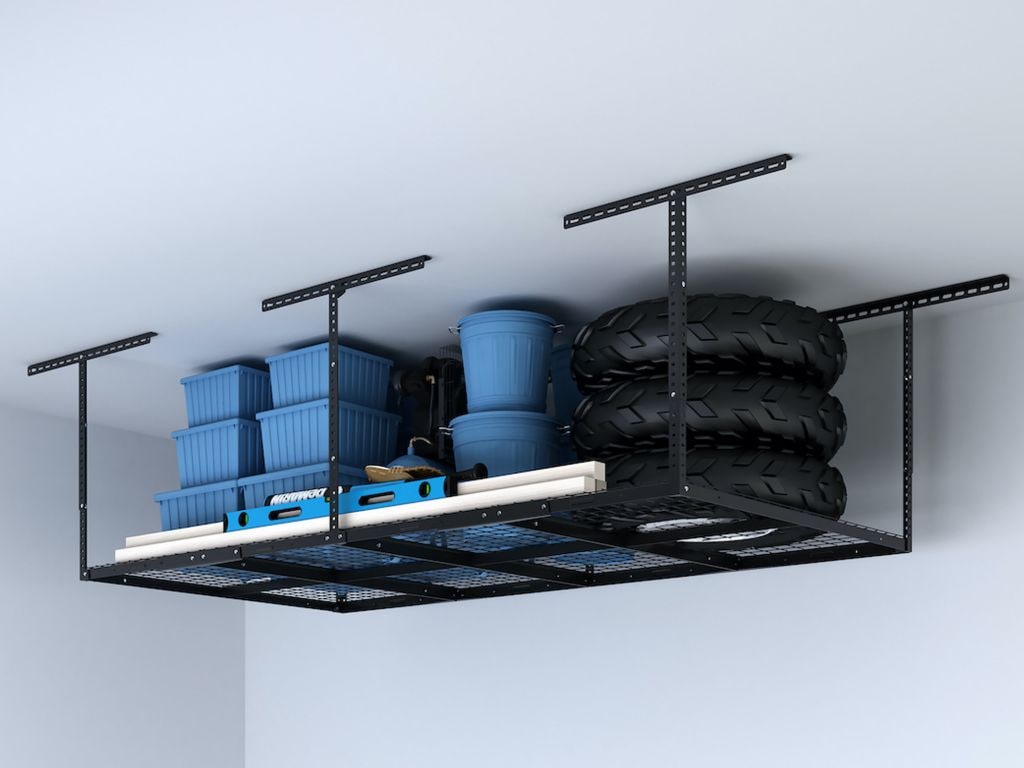 Maybe start with one corner. And then you can expand the area once you get your groove going. Rummage through all your stuff and sort them according to need and function. The quickest way to do that is to keep all of them out of their storage and lump them in one area. Then go through them one by one. Sort them into categories: for keeping, donating, throwing, or repurposing. For the things that you decide to keep, sort them further into these categories: seasonal use and everyday use. This way of sorting will be beneficial when you have to store them again in the garage. Seasonal items go the farthest reach, while items for everyday use are put in areas that you typically move around so it will be easier to access them.
The next step is to utilize a functional and sturdy storage system. You can make use of an overhead storage rack or wall shelves. Storage systems that can be installed on the walls or ceilings are best to use because you will free much valuable floor space in the garage. And another thing is that it is easier to identify which items are stored on these storage systems because they are neatly kept that way.
Choosing the perfect overhead garage storage for your space
You have to decide what kind of storage organization will fit perfectly for your garage. Keep in mind the height of the room and how wide the walls can be used to install these storage. Also note that when installing either overhead garage storage or wall shelf, make sure that the doors or windows are out of the way, and of course, your vehicles if you intend to use the garage as a parking space as well.
The Fleximounts GR Series Classic Overhead Garage Storage features a safe and high loading capacity because of its high-quality construction. This ceiling-type installed garage storage rack has a sturdy and stable design. Its grid design and frame are welded together, and used heavy-cold rolled steel as material. Not only is it durable, but the integrated grid design allows easier assembly of the storage rack.
The GR Series has a weight capacity of 400 to 600 lbs, while its height adjustment can go from 22 inches to 40 inches ceiling drop-down. This feature enables the garage owner to customize the height to fit perfectly for the garage space and the comfortable height one wants it to be. The rack is also suitable for securing either ceiling studs or solid concrete ceilings. Furthermore, the screws that are provided in the package have undergone strict tests, and are proven to be thicker than those from the other brands that also supply overhead garage racks.
Not only do the overhead garage rack optimize ceilings, it also provides an advantage in avoiding flood damage by storing your stuff off the garage floor, which protects your items from getting soaked. Moreover, it makes your garage look neat, and avoids rodents and insects from making a home in your garage.
What kind of items should you store in the garage overhead storage?
Typically, an overhead garage storage can store a wide array of items. Literally anything that you could think of. But a tip worth knowing is that you should store bulkier items so that you will have a more spacious floor area. What are the common bulky items in your garage? These would include property maintenance equipment and tools such as shovels, rakes, grass trimmers, lawnmowers, snowblowers, hedge trimmers, and rakes. You can also stack tires, out-of-season items like sporting and camping equipment, holiday decorations, and other stuff like car roof racks and patio furniture. Smaller items are also recommended to store in the overhead garage storage, but you should put them in bins so you can save more space.
Organization Hacks You Should Apply
1. Group items that are alike together
It is practical to store items with the same uses to ease going back and forth to multiple areas in your garage to access the tools and equipment you would be needing for a specific activity. Just by storing them together, you will find it easier to locate where you put them which will save you time and effort. This simple hack is especially useful when finding smaller items.
2. Do not forget to put labels
If you are confident that your memory won't fail you and you can probably recite the location where you stored your items, then one might say that there won't be a need to put labels. However, as humans, our memories will fail us once in a while. And to save you from wasting time finding a small tool, it will not hurt to put labels on your storage bins. That is especially helpful when your storage bins look the same. With one glance, you can quickly know where you should head to when you want to use a particular item. Make sure, though, to use labels that are easy to read and won't easily peel off under extreme temperatures.
3. Complement with other storage solutions
We already know how effective it is to use overhead garage storage. But as a practical garage owner, you would definitely want to maximize every space and tools that you have. And one great way is to add hooks on your overhead rack. You could use it to hang bikes, sporting equipment, long tools that you use in your garage workshop and lawn or garden.