M

ake the garage workshop you've always wanted your reality! You have likely been working on various projects around your home, such as carpentry, metalworking, mechanical work, electronic repairs, and other tasks. You may have created space for the day in your living room, messy kitchen, lawn, and pretty much everywhere else there is room and less foot traffic for the day. It's hardly the best situation, though.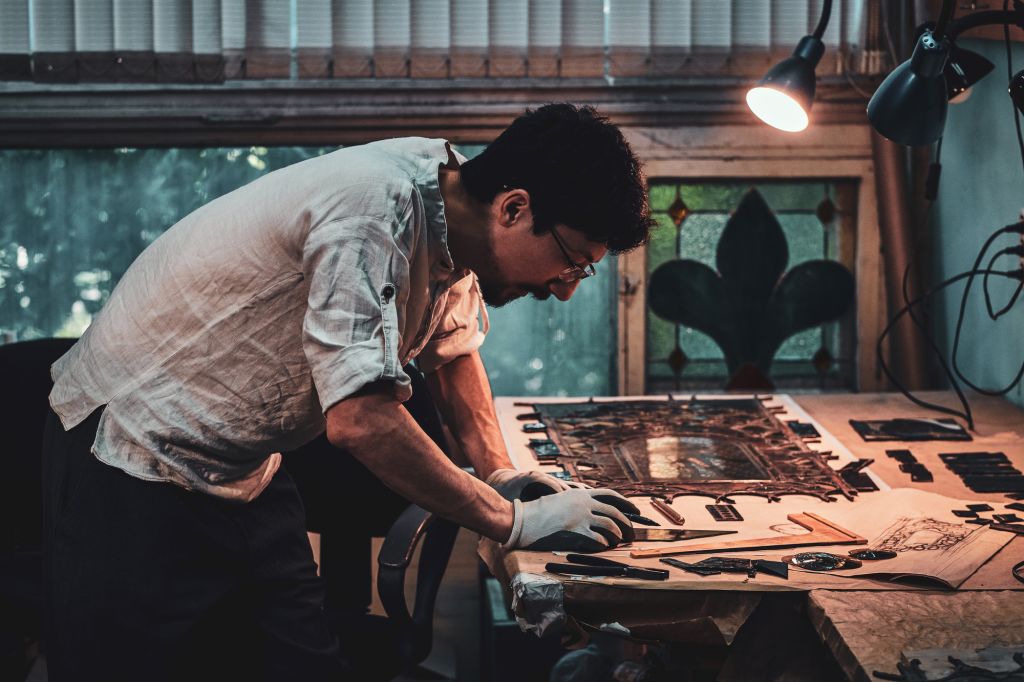 Moving your belongings, such as large equipment and other tools, may deplete your energy before you begin your work, or worse, it may physically damage you. Outside the home could never be suitable for your job because of the intense heat and cold. Not to mention the mess and noise the tools and supplies for the job would cause you to make.
Finding a workstation at home is never going to be simple. There are restrictions on space or area and worries about the clutter and noise you will make when repairing, mending, inventing, and doing other things. The garage, though, seems to be your best option for the time being. However, how would the garage accommodate so many activities in such a little space, since it is already a location where you store your seasonal and other goods at home and park your car? Your garage's layout holds the key to finding the solution.
All you have to do is list everything you want your room to accommodate:
1. It needs to be a location where you can park your cars safely, away from the sun and other environmental hazards.
2. It ought to be a place where you can safely keep seasonal items and other items that are not considered appropriate for the residential space.
3. A workspace for your tasks.
These are the three most typical applications for a garage area. However, you could have more.
How can you fit all of these into your garage, then? Your key tools will be careful planning and designing. Consult specialists so you won't have to worry about even the most minor decisions—work along with them. You will witness the realization of your goals at every stage of the process, making it thrilling and satisfying. It will teach you the value of having your garage tidy and well-maintained, and it will ultimately help raise the value of your property as you customize and suit your space.
Start by carefully cleaning the garage.
Start by cleaning if you want to use your garage as a workshop. And by clean, we mean impeccably tidy. Get rid of everything that is taking up room in your garage. Then and only then can you sweep the floor, clean every nook and corner, and survey every square inch of your space. It's time to get rid of those additional stacks of storage bins. Do not store them in the garage for an extended period.
After the pathways and walkways are free, you will have a larger work area in the garage. It will stop mishaps, like tripping over cables, wires, and other long tools and equipment, falling debris, or slipping machinery and tools put in higher places. Clear floor space will also enable you to walk about freely, especially when you need to go from your workbench to the storage area for the tools and equipment you'll need when working on a project.
A tidy and organized workspace will enable you to complete your jobs earlier. Taking and grabbing the tools you need will be simple, and your movements will be smooth if there isn't clutter and unneeded materials in your workstation.
Preparing the garage as the designated working area.
You will require and utilize electrically powered equipment while working on projects. Therefore, your workplace has to have a sufficient number of outlets and adapters. And by doing so, you'll be able to prevent tripping over electric extension wires, which might harm your possessions or, worse, result in injury.
Install insulation, air conditioning, and heating systems that will be especially useful in the winter and summer. You should examine your space's heating and cooling alternatives because you will spend time in the garage. In addition, exposure to excessive temperatures may subject your equipment and materials, such as metals and wood, to moisture, which will ruin them.
Ventilation is another factor to take into account. Your cause could benefit from a wide open window, but it is never sufficient. Inhaling chemicals and hazardous components in paints, emulsions, and other materials can harm your health. Using an exhaust fan to drive the scent outdoors could be helpful. You'll be looking for collected dirt, dust, and other dangerous particles in addition to the smell. Installing a dust collecting system and adding high-end particle suction machines as reinforcement is a smart practice.
Setting up the workshop.
If there isn't a sturdy workstation, is a garage workshop indeed a workshop? Actually, no. Every workshop needs a workbench since it is the center of the operation. One must first invest in this most necessary equipment. It works similarly to the fuel that enables a car to move, the food that gives people their energy, or even the sun that illuminates our days. That is how crucial it is to have a stable workstation in a workshop.
Using a reliable workbench facilitates your work and helps you keep your workspace tidy. The significance of maintaining a clean workstation cannot be taken for granted. It speeds up project completion, but most importantly, it ensures your safety, especially while using items that might injure you if mishandled.
There are a lot of workbenches that you can choose from that are currently available in the market. But we advise that you look for a reliable brand that many trusts. One such reliable brand is Fleximounts. And among its wide array of products, a workbench you can maximize when working is the Fleximounts WB201 Durable Workbench with Built-in Drawer.
Designed with high-quality craftsmanship, the durable frame of this workbench is made of cold-roll steel. It has a convenient built-in storage drawer that is embedded in the worktop. The pull-out drawer provides seamlessly integrated storage space for your workshop supplies. The modern design blends in perfectly while keeping your belongings out of sight and neatly put away.
As it is understandable that garage workshops tend to be on the heavier side of activity, and the materials and tools used are mostly made of metals and carry heavy weight. Protecting the worktop is a feature that is made especially to last the wear and tear of things. The work surface is free of scratches and chips due to its material. It is made of 1-in thick rubber wood that is sealed with varnish.
Garages, often, have uneven flooring. So, to be able to enjoy a stable work surface, the workbench has adjustable feet to make it easy to level the workbench as deemed fit.
The WB201 is an all-purpose workstation that is suitable for many purposes–both commercial and personal. It is fit for use in your home space, garage, warehouse, mailroom, basement, workshop, or office.
Moreover, the workbench is shipped within three business days after order checkout. Fleximounts also offers free shipping and 30-day returns, if needed.