D

ecember 25 has passed, and that means it is time to gather the boxes once again and put the Christmas decorations to rest. While hanging the decorations may be fun and exciting, we can't say the same with all the cleaning and packing up that needs to be done. Nevertheless, taking down and packing away the holiday decors may require a lot of work, so you may need a few tips and tricks to ensure that you can still use them in the coming years. And we assure you that these are foolproof that you will unpack no broken ornaments next year. So, what are you waiting for? Blast your music and get ready to put your master packer hat on.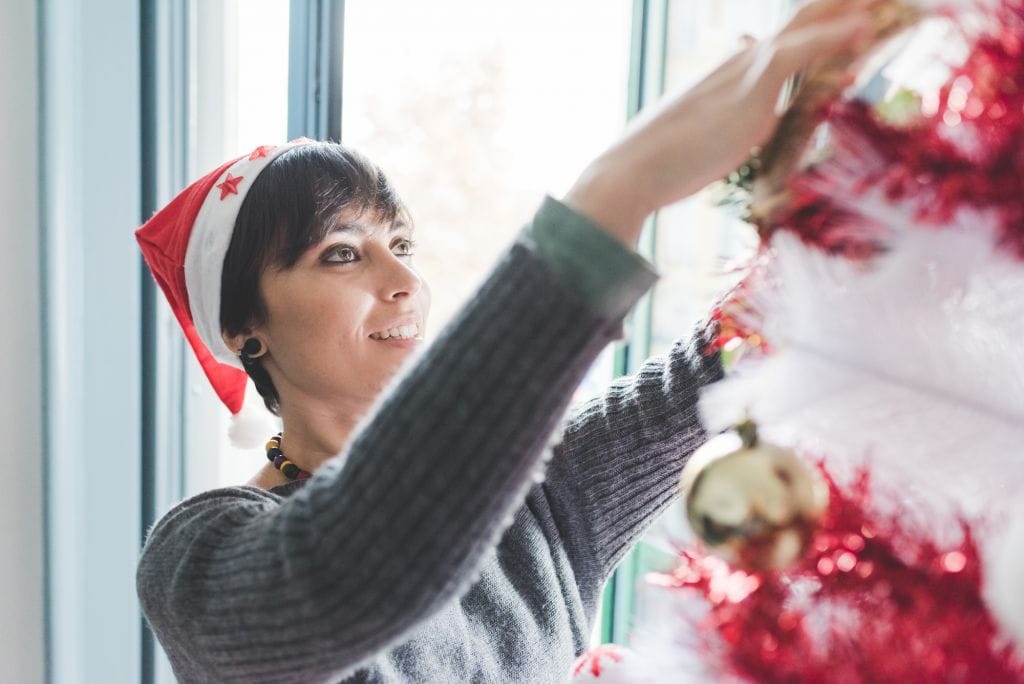 1. Sort the decorations into usable and damaged goods.
Upon taking down the Christmas ornaments, their conditions may vary due to unforeseen circumstances, especially if there has been a gathering in your place or you have a kid or pet who can reach these decorations. Of course, it is only logical to discard items that are broken and deemed unfit for reuse. And for those that are still in pristine conditions, you may tuck them away for use next year.
Furthermore, if you are not keen on using the ornaments you have this year anymore, sort them out and label them as "for donations or recycling." Discarding them doesn't have to mean throwing them out and leaving them in the trash bins. It may just mean that you no longer want to reuse them next year or the style doesn't suit your home anymore. There are organizations willing to accept these items. You will have to check in your area or community or ask someone you know if they are willing to give your decorations a new home.
2. Wrap the ornaments in paper or bubble wrap.
It doesn't hurt to be extra careful when tucking away the ornaments, especially if they are really fragile. Tissue paper, Japanese paper, bubble wrap, or soft cloth will do. Anything soft material can give that extra protection you may need. As there will be loads stored in a box, bumping into each other is inevitable. If possible, you may also use storage that already has compartments to assure you that these fragile ornaments will stay still in the box.
3. Use clear bags or boxes.
Keeping all ornaments in one place may be a good idea. So that when the time that the holiday comes again, it will be easier to go through your storage and pick the box right away. There will be no unnecessary lifting and rearranging, which will significantly save you time and effort. Another great tip to apply is by using clear bags and boxes. This way, you can see the decorations you want at a glance. Plus, it pushes you to neatly organize them as the clear storage will be for everyone to see when they step foot in your garage or any space that you want them to be stored.
4. Put labels.
Aside from the see-through bags and boxes, putting clear labels in each storage box will ease the hassle of finding what you exactly need when it is time to hang them again. Be specific and descriptive. Do not just write "Christmas ornaments" on the box. Instead, you may write "Christmas Village" or "Door Ornaments" or even "Hanging Santa Claus and Reindeer". And if you have more time to spare, you may also take a photo of what's inside the box and print it out. Then, paste it outside, under the label. In this way, it is made more apparent, and you won't spend the extra minutes figuring out what you mean by the tag "Door Ornaments" or so.
5. Storage You Can Trust: Fleximounts Lift 4′ X 4′ Overhead Garage Storage Rack GL44B
When picking where to store your Christmas ornaments and decors, you have to think long-term as these decorations are only unpacked and used once a year. The storage must provide careful safekeeping that will preserve their pristine condition. And what better way to store these items than keeping them off the floor, which minimizes risks of damages and accidental kicking due to foot traffic in the storage area.
Using overhead garage storage racks eases the problem of overstoring on the valuable floor space of the garage. When things are carefully tucked away on the ceiling compartments, the ground will open up for your vehicles and activities that you will be doing inside the garage. However, the only downside is carrying the boxes onto the ceiling storage and eventually putting them down when you need something. It poses a danger to you as you might accidentally fall over to the ground due to the weight of the items lifted. In fact, 500,000 people are treated every year for ladder-related injuries and 50% of which are all ladder-related accidents due to individuals carrying items as they climbed, according to AAOS.
Fortunately, Fleximounts offers the Lift 4′ X 4′ Overhead Garage Storage Rack GL44B. This storage lift removes the need for a ladder or any heavy lifting, protecting you from potential accidents. A crank or power drill can raise and lower it for a smooth and effortless operation. And it eases access to your items that are high above the garage floor without using a ladder. It can lift a maximum of 108 inches vertically and carry a maximum weight of 300 lbs.
The storage lift has a safe and secure mechanism–a specially designed safety lock prevents movement when not in use. Use the winding pole to pull out the safety lock on the gearbox, then push back in to lock after use. Moreover, the rack is made of heavy-duty steel cables, which secure the rack in place.
The GL44B also boasts flexibility and compatibility with angled ceilings because of its adjustable steel cable. Additionally, it is universally compatible with different ceiling joists of both wood joists and concrete ceilings–12", 16", and 24" ceiling joist spacing. However, it is not fit for metal joists.
Aside from its storage capacities, the Lift 4′ X 4′ Overhead Garage Storage Rack GL44B is designed for multiple uses such as lifting hardtop, car top carrier, kayak with straps, and many more.