A

s we become older, our needs evolve and our physical bodies deteriorate and are not as strong and reliable as they were before. And thus, the ergonomics of the house may not be suitable for the aging members of the household.
Imagine the flooring of the house with granite or smooth tiles, which are deemed too slippery for walking, or even carpeted floors, which can be a cause of tripping or falling. Or the bedrooms are located upstairs, which can be tiresome for the grandparents in the house to climb to. Or the senior members are already on wheelchairs, which is really impossible for them to reach parts of the house that do not have ramps or plain floors to navigate easily.
It is about time to have a closer inspection of the house once again. While many of the families opt to pay for housing facilities to have the grandparents professionally taken care of, many would still want to live with them for a very long time, especially now that the global pandemic has affected everyone's lifestyle. So, spending every day with them would mean the world to them. And this has been echoed in the signing of the proclamation of National Grandparents Day on September 12 by US President Joe Biden. The proclamation was signed on September 10 of this year. And what a better way to show our love and appreciation to them by making sure that the house is structured for them to be safe.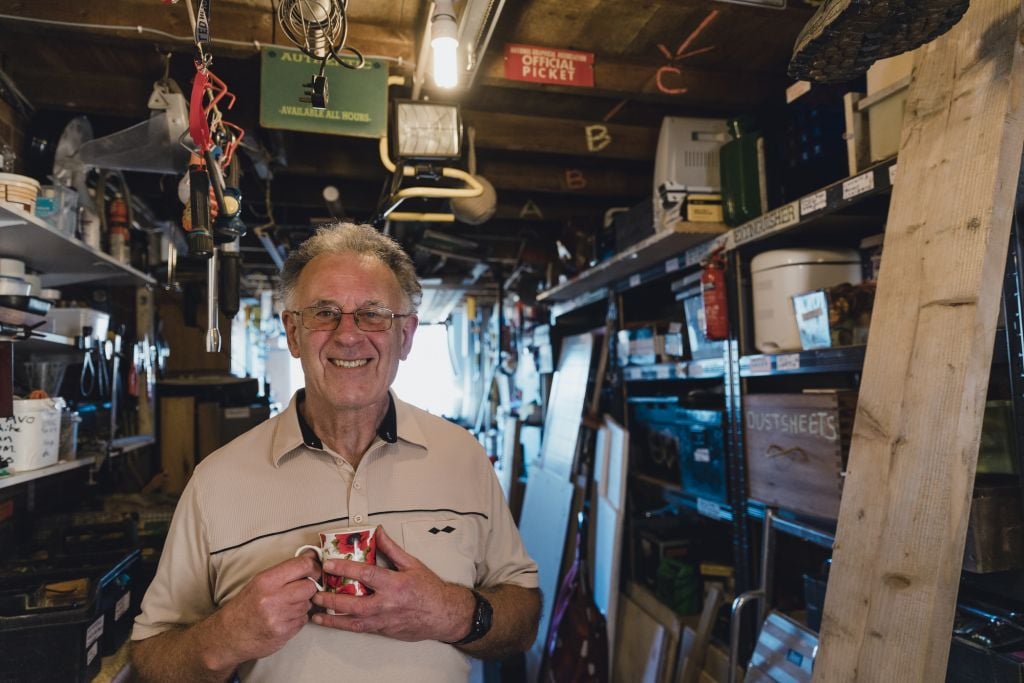 Granny pods
Grandparents love their independence, and many still want to have their own living space. So, here enters a granny pod, which can also be called an in-law cottage or in-law apartment. This is a tiny home that allows the grandparents to live "independently" while still living in the premises of the home of the family. Think of it as a guest house, but for your independent granny. You can already maximize a 300-square foot floor space. And if you do not have that extra floor space in your property, why not utilize your garage space. Maybe some of you will raise your eyebrows with this suggestion. But there's some practical and logical reasoning for it.
For starters, most garage spaces aren't used for cars anymore, but storage for idle stuff and materials which are no longer needed in the house. So why not discard all of them to make a living space out of the garage. In this way, you do not only let go of the things that will only accumulate dirt and dust, but also convert the garage into something more useful and will create more footprints like a granny pod.
Another thing, as most garages have easy access from the outside and the main house, rather than have a bedroom situated upstairs, the location of the garage will be the most valuable space that the grandparent can own.
Safety
The piles of stuff in the garage that have been staying for god knows when must go as these may present a falling hazard and block the walkways. And these can all be a fire trap, especially if the garage has been used to store flammable chemicals.
As garages are initially created to house your vehicles, the materials used as the flooring, ceiling, and doors are not apt for your converted granny pod. So you need to have the space renovated.
First on the list would be the doors. Install a wide doorway to accommodate the size of the wheelchair, walkers, or other mobility aids. Has it customized according to the needs of your senior family member? Another suggestion would be to put automatic configurations to the doors so they can automatically close. You should also look into the type of doorknobs as the loss of grip strength of the seniors may be hard for them to turn the knob and unlock it. A good alternative would be a lever for easier turning. And for the locking mechanism, make it simpler by installing a keyless lock, which can be unlocked using a number combination and fingerprint.
The second would be the floors. It should be a slip-resistant floor. Then fix the uneven flooring. Most garages have seen the wear and tear of heavy materials in the garage so the garage floor can develop unevenness. It is also important to note that most garages have lower floor levels compared to the main house so it is important to level it with the same height. Also, think of installing ramps to make it more accessible and prevent tripping hazards caused by steps or bumps along the way. You would also need to install grab bars on the walls to aid them when walking.
The third would be the lighting. You can install a remote-controlled lighting system to make it easier for them to switch on or off without the need to frequently travel to the switch. If possible, you may buy a sound-sensitive light that turns on and off with a clap. Also, look into lighting systems that can turn on or off at specific time schedules. More often than not, the seniors in the house would tend to forget so you would be a step ahead in troubleshooting this problem. You might also want to purchase nightlights that illuminate the walkways to the areas of saying the bathroom or kitchen. Seniors would develop night vision concerns at that age, so help them by having lights installed for them.
Fourth would be adding an organized storage system with easy accessibility. Wire grid systems can be good for them to easily move things around and at the same time keep their things organized
A good storage solution would be the Fleximounts 4'x4' Overhead Garage Storage Rack GL44B. This ceiling storage lift can be raised and lowered by crank or power drill, which can let you access with ease all the materials that are stored high above the garage floor without using a ladder. Having this mechanism allows you to protect yourself from potential accidents brought about by climbing a ladder or heavy lifting. You need not worry about the storage lift loosening when not in use because it has a specially designed safety lock that prevents any movement. And it is so simple to use. Just use the winding pole to pull out the safety lock on the gearbox, then push back in to lock after use. Also, its construction is built to last with heavy gauge steel, premium hardware, and top-quality parts, and can carry up to 300lbs. Moreover, it is compatible with different ceiling joists of both wood and concrete ceilings and has adjustable length steel cable which allows it to be installed on angled ceilings.