I

f there's Mother's Day in May, and Father's Day in June, we should also not forget to celebrate National Children's Day every second Sunday in June. The special day honors the children in our lives, and we would want them to feel loved everyday, but it does not hurt to make them feel extra on this day.
It is good to slow down for a while, especially now that we live in a very fast-paced world. Taking this special day bonding far from the technology and monitors will help develop their personalities and characters. The more time they spend with you, the more that they will lead a balanced childhood.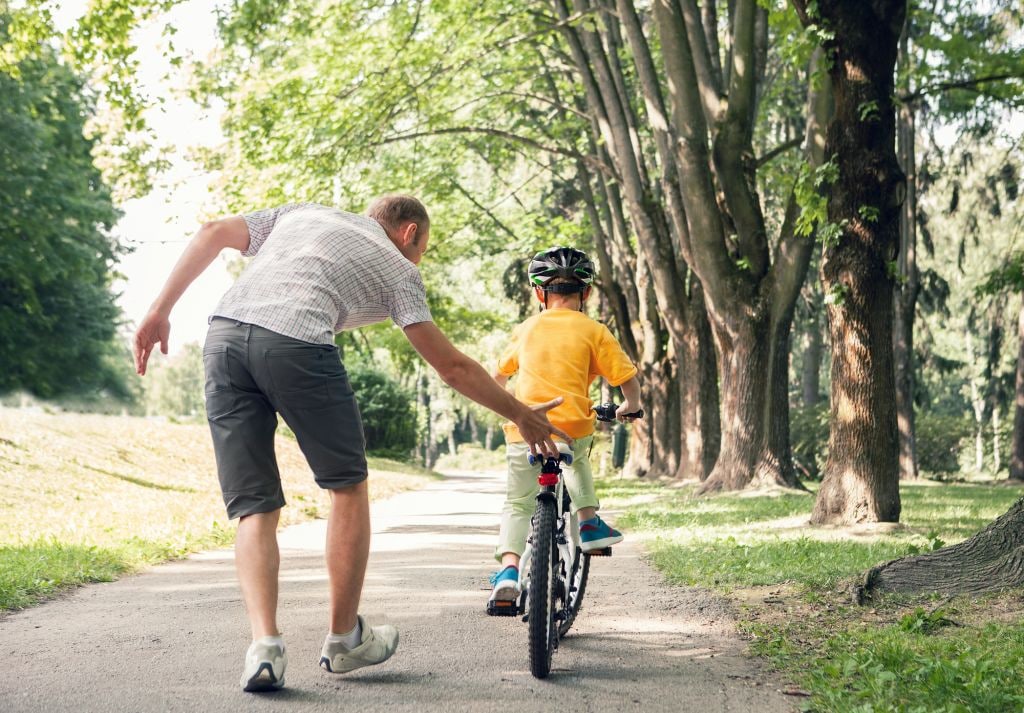 Take this opportunity to make new memories that your child will carry with him until he gets old. And eventually, if ever he gets to have a kid of his own, he will also pass on this tradition because of how the experience has made him feel.
Break Out of Old Routines
If spending Sundays has been waking up late till after lunch, then it is time to break the old routine. Set an alarm. Go and watch the sunrise with your kid. Go for a morning walk or run in the morning when the weather is still pleasantly nice. Have breakfast at your favorite neighborhood pancake place. Or cook breakfast with your child. Water the garden, prune grass and leaves, plant new seeds. Whatever activity that comes to mind, go ahead and do it. This start of breaking old routines can very well be the new routines.
Tell Family Stories
Bring out those family photo albums that have been collecting dust for so long. Then over snacks and choco drink, flip through the pages and recount the memories attached to the photos. This is a good way to let your kids familiarize with the rest of the family and give them new perspectives when looking at the person. It is also a nice way to tell anecdotes of the fondest memories you have. The more you share your stories, the more that your kid will feel welcome into your lives. This will also help your kid open up to you and share their most mundane to their deepest thoughts.
Be Creative Through Music or Art
There are tons of ways to delve and have fun with art and music. First is sharing playlists or albums. And share why you listen to the songs. They could very well associate the songs with you whenever they happen to hear them. If you know how to play the instruments, you can also teach them. There is talent that is waiting to be explored. You can also do easy arts and crafts. If you are not inclined or gifted in that aspect, there are many tools available like a step by step tutorial or paint by numbers. Or you can visit art museums and art galleries. The aim here is to open their eyes to different kinds of art and let them develop appreciation.
Follow Their Lead
Let them write down all the activities they want to do. Then go over the list one by one and do them together. Nothing beats the satisfaction of having to check the items and make memories with your kids. Your children will also appreciate the effort of making time and enjoying the activities they want to try with you.
Explore the Outdoors
Especially in this era, the children have been confined indoors for three years now because of the global health crisis. Their formative years have been spent inside the homes that should have been spent exploring the outside world. And what better way to reintroduce the beauty of nature than to go cycling. If your child has not learned the skills yet, take this opportunity to teach him how to cycle. Cycling is such a useful skill set that the body will remember until one gets old.
Out-of-town trips are more enjoyable when you can also bring your bicycles with you. Imagine a change of scenery from your usual metro, high-rise buildings, and car traffic.
But the main concern is how to transport the bike to the destination. Unless you own a foldable bike or a pickup truck, it would not be a problem at all. However, subjecting your bicycle units by laying them out flat on the floor poses a danger to your bikes, especially if the road you will be traversing is rough. And if you are a family or a group of friends traveling, then the space would not be enough.
Investing in a sturdy and convenient bike hitch rack is the most plausible remedy that you can bank on. Now, transporting the bicycles would not be much of a hassle.
And one such bike rack that you can count on is the Fleximounts BRH4 Flexible And Foldable Bike Hitch Rack, which is priced at $129.99.
The Fleximounts Bike Hitch Rack Foldable BHR4 is as durable as you want it to be. It is a cold-roll steel structure with a protective powder paint finish. It has anti-wobble knobs to strengthen the connection between the mainmast and folding arms. It assures you that the build will securely fix the bike rack in place, which would be our biggest worry when on the road. Frequent glances at the back of our car would be lessened with this rack as you will be at ease with its performance.
The foldable bike hitch rack features a tiltable mainmast. The rack's body can swing up, down, forward, and backward, allowing more accessible bikes'' lifting. The rack pops back to its original position with the anti-wobble knob.
Moreover, its foldable arms are easy to move. So, when the rack is not in use, you can easily fold it back to safekeeping. Even if installed in your vehicle, the foldable arms would not get in the way.
The Fleximounts BRH4 Flexible And Foldable Bike Hitch Rack is compatible with different sizes of bikes, which is perfect for group outings and if you own multiple types of bicycles. The rack has adjustable straps that can hold up to four bikes, and it can carry a weight of up to 165 lbs.