The majority of people consider the garage to be a maintenance room for objects that are either too large and extremely filthy to keep inside the residence, like sporting gear. In addition, garages are utilized to house objects that are no longer in service or are only used on an occasional basis. In the same way that an attached holding receptacle could be utilized to store everything, this area of your property may quickly turn into a safekeeping facility for most of your stuff. Setting defined areas for numerous goods is beneficial, although it could easily devolve towards a state of disarray if not done properly. When you're currently analyzing this space, along with how untidy it appears, continue reading for the reasons why and how FlexiMounts can motivate readers to tidy up this space garage especially now that fall is here.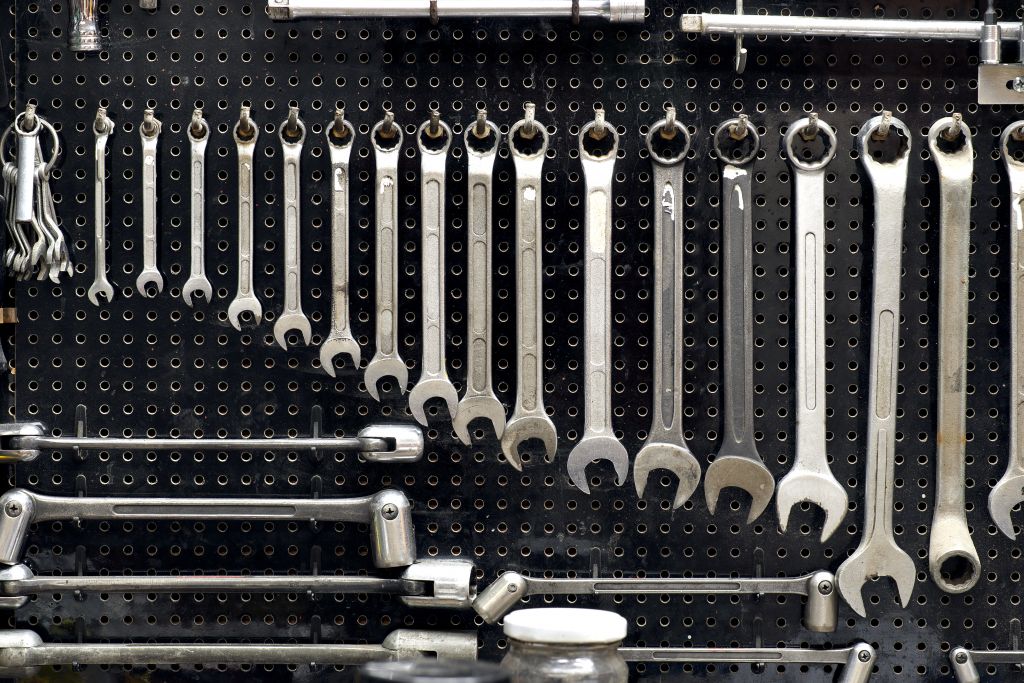 There will be zero scourings among heaps of unnecessary trash if you use a FlexiMounts storage solution.
Every individual should hear that keeping their storage space inside the garage in good order would always benefit everyone in the big scheme of things. Since things remain well arranged, customers will no doubt never dig through their trash on the hunt for festive lights, power supplies, or anything else they might be searching for. The energy and attention users put into cleaning and organizing the carport could ultimately lessen the number of hours one has to waste digging for misplaced goods in the near future. Just use any of our FlexiMounts storage solutions for your garage and all of your belongings would be kept in an orderly yet stylish manner. The GL44B 4′ X 4′ OVERHEAD GARAGE STORAGE LIFT by Fleximounts offers the best answer to your storage needs. keep all of the unused items above and out of the way. oh, you are wondering how you would be able to access the goods? no worries because with a hand crank, anyone can easily lower the GL44B 4′ X 4′ OVERHEAD GARAGE STORAGE LIFT. It also provides a safety latch to keep things secured and unmoved if ever your child gets their hands on the crank and tries to turn it down without adult supervision. That is how much Fleximounts cares for the whole household. Through the innovative construction of the GL44B 4′ X 4′ OVERHEAD GARAGE STORAGE LIFT by Fleximounts' design team, we have crafted a seemingly simple yet absolutely groundbreaking way for you to store and keep things tidy inside the garage.
A Better-looking Garage with the Help of FlexiMounts
A garage space that is tidy and well-maintained is significantly extra appealing and visually pleasant compared to those that are not. There's a good point why conservative room design has gained considerable attention in past years. Certainly, studies have shown that the better organized a location is, the smarter and also more engaged our thinking becomes when you are within such a place. It is not vital for the area to be a place that might enable one to get a sense of being sheepish and embarrassed if one were to exhibit for the whole world to see. Once one puts up the energy and initiative to keep it in good condition, visitors will be delighted with this space once they walk through the door and notice all the opulent and tidy management insight. FlexiMounts offers the WR16 2-PACK 1′ X 6′ WALL MOUNTED SHELVING for the folks who want to use up all of the garage walls for storage. As many might have known, utilizing the wall space for storage is the best way one could fully maximize the area. Each set will also find this a piece of cake to set up. One could perfect install this takes to the drilling holes and a level that would show whether users got it crooked or even on any surface. The WR16 2-PACK 1′ X 6′ WALL MOUNTED SHELVING also ensures a quality design that would never buckle even under the weight and pressure of the things that anyone would put in it. Fleximounts' engineers and our quality assurance team have put this innovative offering through rigorous testing that will show if it can withstand bending, heavy items, and even hanging more goods beneath this. Through setting up various garage management and improvement solutions by FlexiMounts into action, one will undoubtedly see benefits that transcend far above the improved garage area. Each of personal belongings will indeed get a proper location and therefore be a little quicker to find if they implemented the proper strategies. Appropriate storing places for personal goods additionally help to reduce the likelihood of eventual storing rubbish buildup by a substantial margin.
Get the most of the allocated location.
Tailored products are indeed a practical and surprisingly affordable choice for properly optimizing the use of existing carport space. Such are built specifically suited for the items we plan to store and thus are sorted in accordance with particular requirements. Custom storage may be constructed to order to fit even the most unusual leisure items. In particular, each FlexiMounts shelves are moveable and could be utilized to house a multitude of objects, ranging from domestic supplies to a device for any crafts. A workshop could be arranged with hooks and attachments directly over it to keep materials close at reach and minimize itself from being neglected or destroyed, among other things. Our FlexiMounts offerings allow you to make the most of your available space. Whatever the individual space requirements are, there really are practically endless sensible and ingenious shelving options available, for anything and whatever else one could require.
Additional space is essential and with FlexiMounts, anyone can achieve this.
Well-organized storage can be useful for a multitude of purposes. It is preferable to organize all into one location and keep the opposite corners free from one's messes, instead of letting it completely get congested with junk scattered everywhere. Nevertheless, you could choose a different site to keep personal possessions and use the space to house other passions and crafts. When you're feeling extra adventurous, one could turn the pristine area into a workshop, playroom, media space, mechanic office, or personal crafting, plus many more things.