I

t is the day-to-day expenses that hurt our savings the most. And with the rising prices of fuel and utilities, we are left with no choice but to tighten our belts. One such solution is to switch to energy-efficient practices. We may be practicing it for long already in the living spaces of our homes, however, the garage is often overlooked. So, below are some of the tips you can employ in your garage to save on money, and lessen the carbon footprint you produce at home.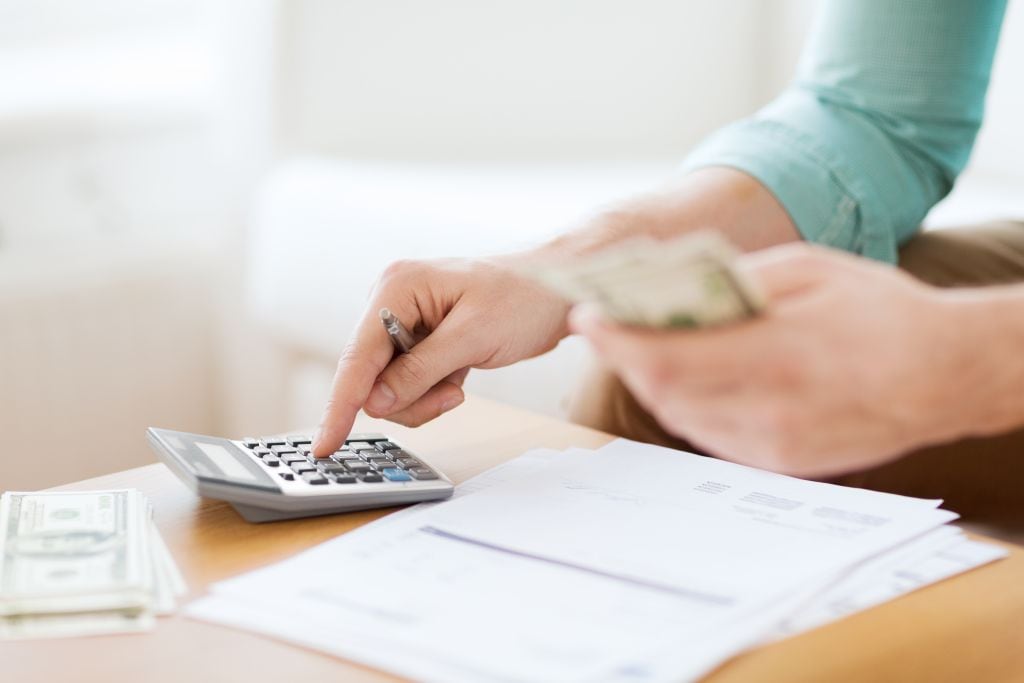 Insulate the garage ceiling and walls
Especially during summertime and winter, insulation plays a vital role in limiting the transfer of temperature from the outside to inside of your space, and vice versa. Choosing the right type for your garage will stabilize the temperature more by limiting the transfer of warm air or cold winds from the outside. There are several types to choose from like batting, spray foam, blow-in, and styrofoam board insulation.
Installing insulation will reduce the heating and air conditioning costs as your heater and air conditioner need not work double time to reach a comfortable temperature. Even more so important in insulating your garage is if you have a living space located above the garage.
Insulate the garage door
By extension, the garage door should be insulated as well. The little cracks and opening in the garage door contribute to the temperature inside the garage. Improve garage energy efficiency by weatherstripping your door frame. Not only does it help in containing the energy usage, it also makes your garage door quieter when opening or closing, reduces the transfer of noise from the outside and even inside, and it reinforces the garage door. Additionally, you can upgrade by adding a threshold barrier on the bottom of the door.
Insulate electrical outlets and light switches
Check if there are any small gaps or openings around your garage's electrical outlets and light switches. It may seem trivial for these small gaps to impact your garage's energy efficiency, but even the smallest things will contribute to the transfer of warm and cold outside air.
Install energy-efficient garage lighting
If you own an old garage, it is likely to have outdated energy-sucking 60-watt incandescent bulbs. Opt for LED garage lighting instead. LED lighting uses 30% less energy while illuminating the space much better.
Fix the garage floor
Just like what has been said above, always check for small cracks. Especially if the cracks are evident in your floor, not only are they passages of cold or warm air and gas, it could also be early warning signs of more serious issues in the garage structure. During winter, the garage floor is susceptible to cracks that the road salt and water infiltration could worsen the problem.
Install garage solar panels
A long term investment is to make use of garage solar panels. While it is costly to install a solar panel system, it is one that will rake in return on investment. So, installing the solar panel, which converts the sun's energy to provide electricity is one sound investment. We use electricity every minute we are inside our homes. And truth be told, we cannot control the spike of utility costs, so a solar panel could lessen our monthly expenses significantly.
Improve garage ventilation by keeping your space clutter-free
You can save money by keeping your garage clean and tidy because the air will freely flow around the space. Neat and organized garage space is on everyone's dream list. And the best way to achieve this is by installing overhead storage. Maximizing the ceiling space will free up floor space for the needed activities done in the garage and storing more oversized items such as your vehicles or workbenches. We cannot emphasize enough how overhead garage storage racks can add value to your garage space by keeping your seasonal items, workshop stuff, and other things that don't belong anywhere else in the house.
One such garage storage that will help in your vision of an organized yet sleek looking storage is the Fleximounts GR Series Classic Overhead Garage Storage Rack. It employs a ceiling-type installation with safe and high loading capacity due to its high-quality construction. The sturdy and stable design is made possible as the grid design and frame are welded together, and the material used is heavy-cold rolled steel. It can carry a weight of up to 400-600 lbs. Moreover, Fleximounts provides thicker screws compared to other brands that also offer overhead garage storage. Furthermore, the Fleximounts screws go through strict tests.
This garage storage is height adjustable from 22" to 40" ceiling drop-down. It is perfect for customizing the height fit perfectly for you and your garage space, and it is also suitable for securing either ceiling studs or solid concrete ceilings.
The integrated grid design is made for easier assembly. Optimizing overhead garage storage is advantageous in avoiding flood damage by storing your things off the garage floor, protecting your items. It will also make your garage look neat and get away from insects and rodents.
Everything you need is neatly tucked in one box: all the necessary hardware and instructions are included. An installation template is also included to help you devise a plan to store your stuff in the most efficient manner possible. Indeed, this will give you the tips and know-how in organizing your garage without a sweat.
Inside the single box, you will find the following: the shelves, rack installation manual, three bags of screws–wood screws, installation screws and bolts, and cement installation.
The tools you will be using to assemble and install the Fleximounts GR Series Classic Overhead Garage Storage Rack are simple, and they are all the first tools you will need to buy when you are first building your toolbox.
More Saving Tips: Take Advantage of Sales
Another practical thing to do is wait for flash sales to save on money. Those extra few dollars are a great help in channeling your funds into day-to-day expenses. Of course, there are more brands and products that are cheaper variants, but in the long run, they may break more often, which will result in more expenses. So, the better option is to buy from trusted brands like FlexiMounts.
You get a 15% discount when you enter the coupon code "FM15". Participating products are limited so head on to the FlexiMounts website for more information.