A

re you thinking of giving another notebook–one that is made of organic paper, unique design, or even an expensive one? Well, a writer will most likely be overjoyed to receive one as a gift for Christmas, but chances are they have loads of those waiting to be opened. And you do not want your gift to accumulate dust in the cabinet. And as a writer myself and have loads of writer friends in my circle, I have curated in this article the top gifts a writer wants to receive this holiday.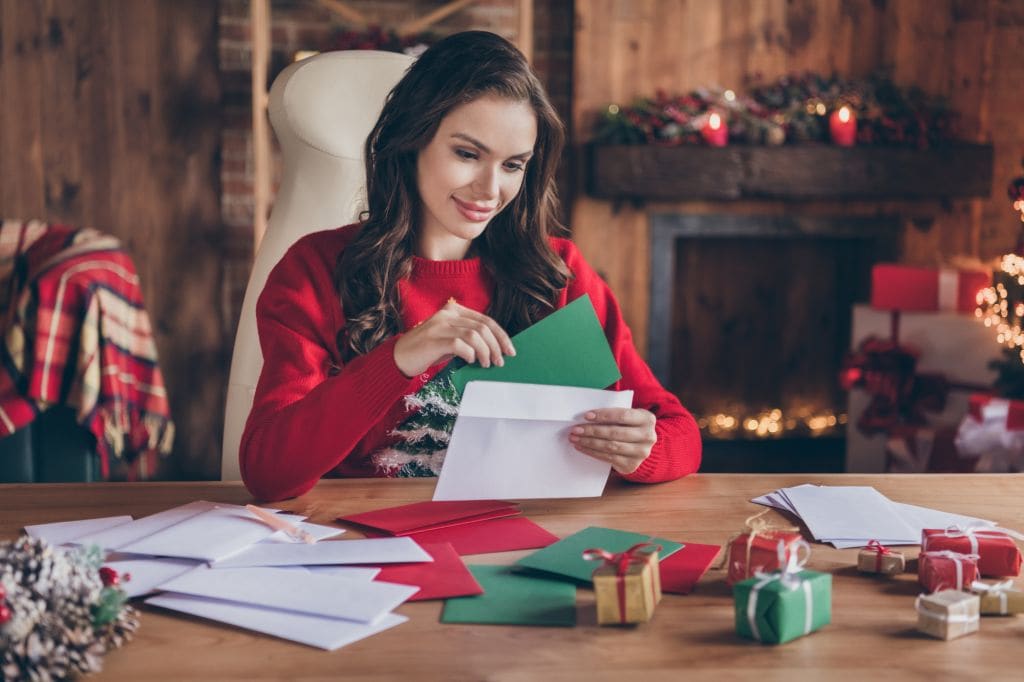 Dependable Espresso Machine
What is a writer without caffeine? That is just a writer and a blinking cursor. Help a writer's flow of ideas to spurt out words and reach that minimum word count by providing their daily dose of caffeine content. That might be a shot or double espresso, or even three or four to keep their eyes wide open and brain alive and kicking.
Authentic Tea Leaves
Is your writer friend on a cool off with coffee? Well, then, support her with her caffeine withdrawal little by little. Putting a full stop to caffeine intake may cause headaches, so introduce a drink with less caffeine like teas. Not only do they aid in keeping them sane, but they also provide other soothing effects to the body. Now, that is a tea-riffic Christmas gift idea!
Scented Candles
We are still on the coffee list. Five cups are overdosing on caffeine, but the friend can't get enough of coffee? Then, give her a coffee-scented candle. It will feel like soaking in Arabica or hanging out with friends in your favorite coffee shop. The smell of coffee inside the room is a calming essence. And that is what a writer needs, especially when beating deadlines and word count! Or even a candle that mimics the smell of an old book. There is that kind of feeling a writer gets when sniffing the pages of a book that will inspire them to get going with their work.
Yoga Mat
Enough with the coffee, and here goes a gift to get them moving. A writer can spend hours and hours in front of his laptop. And the only time he gets to stand up is during bathroom breaks. That kind of lifestyle is not suitable for a writer's physical health and may cause severe illnesses in the future. Why not give a yoga mat to get the physical activity going? A writer may use the yoga mat for stretching exercises, especially for his back and legs. Or he may start Pilates or yoga. Previous experience may not be required in this activity as there are tons of videos that one can follow or even enroll in the online classes available.
Paid Online Classes
Speaking of online classes for Pilates and Yoga, you may also pay for courses that will help a writer build his skills. There are special classes for writing that a writer can enroll in. Or maybe a class with a flexible schedule that a writer can watch in his free time, or downtime when he gets writer's block.
Fleximounts Durable Workbench with Built-in Drawer WB201
A good table is a must for writers. Well, most of their day is spent writing, so you might as well give them something that is the most practical and functional. A good table is one that is sturdy despite the weight of the multiple screen setup, numerous papers, and writing paraphernalia. And you can find all these qualities in the Fleximounts Durable Workbench with Built-in Drawer WB201.
Designed with high-quality craftsmanship, the durable frame of this workbench is made of cold-roll steel. It has a convenient built-in storage drawer that is embedded in the worktop. The pull-out drawer provides seamlessly integrated storage space for your workshop supplies. The modern design blends in perfectly while keeping your belongings out of sight and neatly put away.
The work surface is free of scratches and chips due to its material. It is made of 1-in thick rubberwood that is sealed with varnish. As it is understandable that garage workshops tend to be on the heavier side of activity, and the materials and tools used are mostly made of metals and carry heavy weight, protecting the worktop is a feature that is made especially to last the wear and tear of things.
Garages often have uneven flooring. So, to be able to enjoy a stable work surface, the workbench has adjustable feet to make it easy to level the workbench as deemed fit.
The WB201 is an all-purpose workstation that is suitable for many purposes–both commercial and personal. It is fit for use in your home space, garage, warehouse, mailroom, basement, workshop, or office.
Fleximounts General 2-Pack 2' x 4' Wall Shelving BR24
Aside from the table, a writer needs a good storage space. One that can handle the weight of reams of paper, folders of files, hoards of unopened notebooks, loads of books, and more. Help a writer, friend, or family keep the space clean and organized by buying a smart storage solution. A clean workspace helps free a writer's mind from unwanted chaos, aids in having a better workflow, and sets the mood to write freely without distractions.
This wall-mounted shelving can carry a weight of 440 lbs total. It has a safe and high loading capacity due to its high-quality construction. The easy to assemble one-piece integrated grid design provides needed stability and makes it more stable than others with multi-piece assembly. Moreover, it offers flexible installation as the 2-pack wall shelf can be installed either parallel or vertical according to your choice. You also need not worry about the installation process as it is specifically designed to be installed by one person. The package includes all hardware and installation templates, which help mount holes. In addition, the bubble level helps in getting a perfect horizontal location.
The BR24 Wall Shelving can also be used as bike racks with the help of the GRH2/GRH2B hooks. Aside from storing bikes, the hooks can also accommodate tools and other items that you can hang. And as for writers, they can hang a whiteboard or blackboard to maximize the storage and wall space.