A

s time passes, our homes seem smaller and smaller because our needs and demands grow bigger. So, we think that it is an absolute necessity to build a new space on our property. If you have extra open space to spare, then why not. A new garage is a smart investment, anyway. Just think of when you plan to sell the house, the garage can be one of the home features that prospective buyers would definitely look for.
But before you get a headstart, you should be able to outline even the most basic initial considerations. Critical planning should be given emphasis. Building a new garage isn't easy. You need to invest in and spend money, time, effort, and everything in between. So, before you start the major home project, make sure to employ professionals to ensure safety and proper management of your money and property.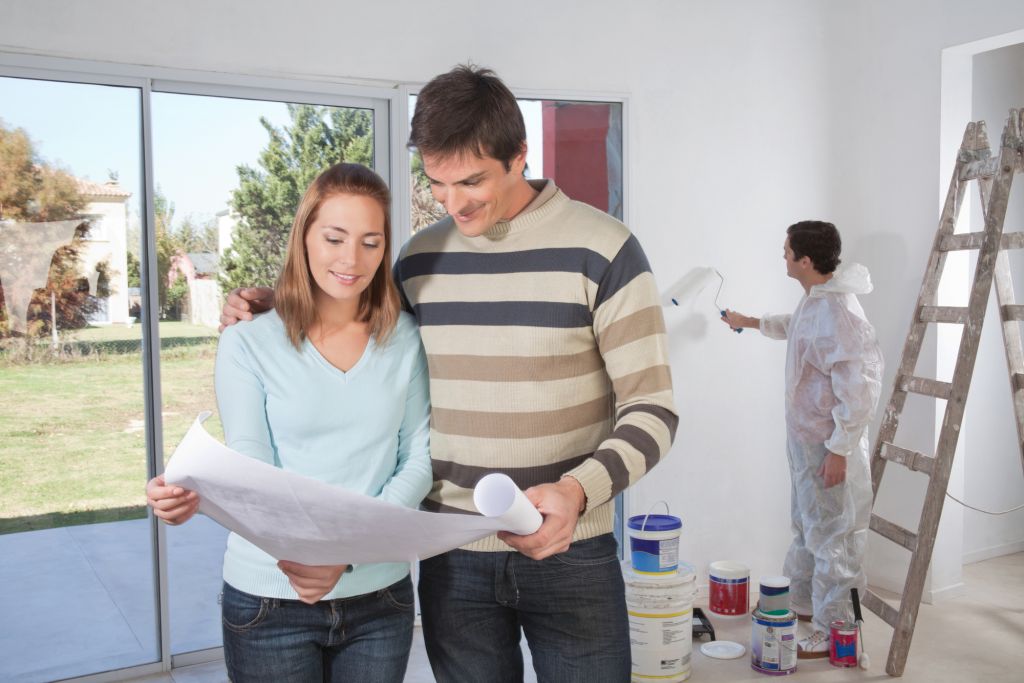 Check Zoning Laws
Anything that you build from scratch requires a permit. So this is unlike a simple renovation where the foundations are already there and you only need to tweak some things. Go to your locality's planning commission and secure necessary permits. You would need to get zoning approval, garage plan review, and other requirements. This process may take several weeks so plan ahead so you do not get behind your projected schedule to finish the building of your new garage.
Identify the Purpose of Your New Garage
Be clear on what you want your garage to function as. If you prefer to park your vehicles there, how many cars are we talking about and how large are these cars? These simple questions matter because you would need to plan the overhead space, entryways and materials to use in building the garage.
Aside from parking space, do you also need your garage to function as a storage area and workshop space, home gym, or whatever activities you may think of? All these will factor in when making a functional plan for your garage. Every square footage is valuable so it is important to detail your garage plan.
Overall Design of the Garage
When building an extension of your home, one that is first thought of might be the design, more than its function. Should the garage be attached or detached, basic and functional or intricately designed? Should the space be planned with bare minimum requirements or installed with the latest technology and modern tools and equipment? Definitely, you would want to match the existing architecture and design of your home for a seamless look.
Efficient Garage Storage
A functional garage is one that is kept tidy and organized even when there are so many things stored in the room aside from it being a one-room-fits-all. Yes, we understand that you want to fully maximize each square foot in your space so as much as possible you want everything in the garage to be fully functional. And one tip we can give you is to utilize your ceiling or walls well by installing overhead garage storage racks or wall shelves. More often, these parts of the garage are left empty. So, to free up valuable floor space, these types of storage systems will be your best bet.
Neat and organized garage space is on everyone's dream list. And the best way to achieve this is by installing overhead storage. Maximizing the ceiling space will free up floor space for the needed activities done in the garage and storing more oversized items such as your vehicles or workbenches. We cannot emphasize enough how overhead garage storage racks can add value to your garage space by keeping your seasonal items, workshop stuff, and other things that don't belong anywhere else in the house.
This Classic Overhead Garage Storage employs a ceiling-type installation with safe and high loading capacity due to its high-quality construction. The sturdy and stable design is made possible as the grid design and frame are welded together, and the material used is heavy-cold rolled steel. It can carry a weight of up to 400-600 lbs. Moreover, Fleximounts provides thicker screws compared to other brands that also offer overhead garage storage. Furthermore, the Fleximounts screws go through strict tests.
This garage storage is height adjustable from 22" to 40" ceiling drop-down. It is perfect for customizing the height fit perfectly for you and your garage space, and it is also suitable for securing either ceiling studs or solid concrete ceilings.
The integrated grid design is made for easier assembly. Optimizing overhead garage storage is advantageous in avoiding flood damage by storing your things off the garage floor, protecting your items. It will also make your garage look neat and get away from insects and rodents.
Trust us when we say that you do not need to be a pro in construction when installing our overhead garage storage racks. Even newbies can assemble the racks in no time. Everything you need to know when it comes to installation, you can find in the package.
All the important stuff that you need are neatly tucked in one box – all the necessary hardware and instructions are included. An installation template is also included to help you devise a plan to store your stuff in the most efficient manner possible. Indeed, this will give you the tips and know-how in organizing your garage without a sweat.
Inside the single box, you will find the following: the shelves, rack installation manual, three bags of screws–wood screws, installation screws and bolts, and cement installation. However, you need to provide the tools you will be using to assemble and install the Fleximounts GR Series Classic Overhead Garage Storage Rack. You do not have to worry if you should visit the nearest hardware store because the tools are simple, and they are the first ones you will need to buy when you are first building your toolbox such as marker, drill, drill bit, ½ socket, ½ wrench, stud finder and tape measure.