O

wning--and more so, maintaining--a garage can be tiresome. It takes time, money, and effort to keep the space clean and organized. But these are not for naught if right from the start you already have the necessary tools, equipment, and furniture that will help maintain the space while maximizing every square foot that you have. And even if you only decided to have a makeover of your garage space now, it is still never too late. At least you have the determination to finally do something about the organization of your garage.
As a self-confessed clean freak, I make it a point to inspect every nook and cranny of my garage space at least three times a week. Cobwebs and insects may nestle in the corners of my garage if left unclean. Rust, oil, and chemical spills may stain the walls and floor. Unorganized boxes and storage may cause untoward incidents and will only make me go over each of the boxes every time I would be needing a specific tool.
Thank heavens, I have found just the right equipment that serves my needs and crosses off all my requirements. Here's a rundown of the best purchases I have for my garage organization.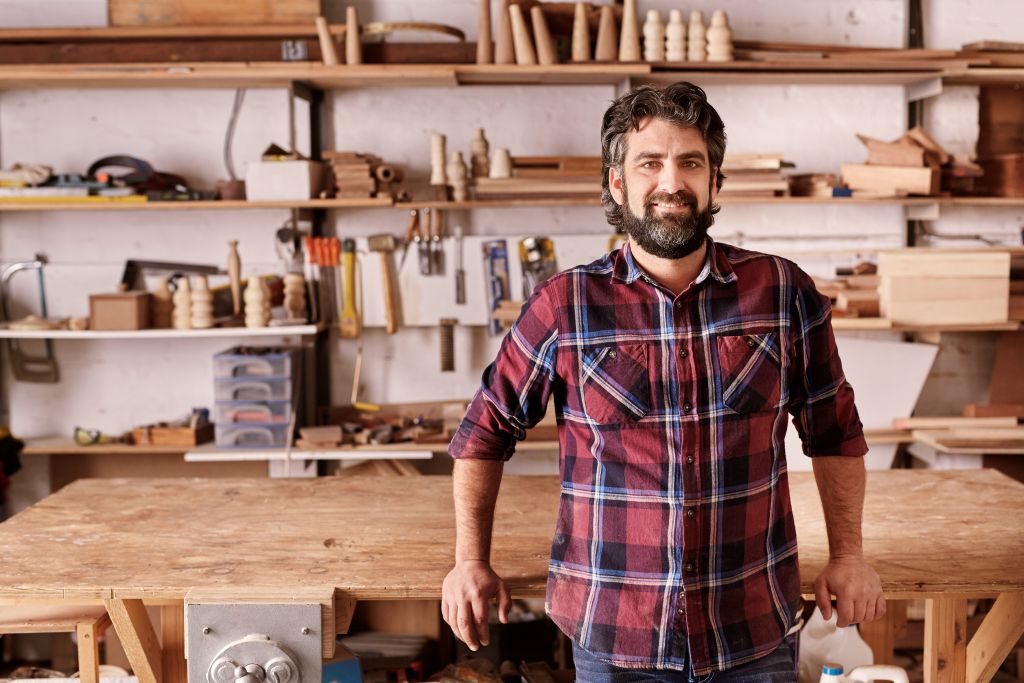 Fleximounts 4'x8' Overhead Garage Storage Rack (With Hooks) GR48-H
First on the list is overhead garage racks. Admittedly, lots of stuff is taking up too much space in the garage area so parking my car can be a little troublesome. There is the fear of accidentally knocking over a box of tools lying around on the floor. So, the overhead garage racks are a simple solution to that problem. By installing these, more floor space is freed up for my car.
This durable and heavy-duty overhead storage system provides a safe place to organize your stuff. The integrated wire grid design and frame are welded together, making the unit more sturdy and stable. Its heavy-gauge cold-rolled steel construction provides safety loading up to 600 lbs. The Fleximount storage rack has thicker screws compared to other products. The height of the rack can be adjusted from 22" to 40", providing a convenient and safe place to store your stuff. It is also waterproof, so you need not worry about water damage that may happen in your storage rack. Aside from that, its integrated grid design is made easier for assembly. Even non-mechanical people can easily understand and assemble the storage rack.
Fleximounts 4'x4' Overhead Garage Storage Rack GL44B
This ceiling storage lift can be raised and lowered by crank or power drill, which can let you access with ease all the materials that are stored high above the garage floor without using a ladder. Having this mechanism allows you to protect yourself from potential accidents brought about by climbing a ladder or heavy lifting. You need not worry about the storage lift loosening when not in use because it has a specially designed safety lock that prevents any movement. And it is so simple to use. Just use the winding pole to pull out the safety lock on the gearbox, then push back in to lock after use. Also, its construction is built to last with heavy gauge steel, premium hardware, and top-quality parts, and can carry up to 300lbs. Moreover, it is compatible with different ceiling joists of both wood and concrete ceilings and has adjustable length steel cable which allows it to be installed on angled ceilings.
Fleximounts Corner 2-Pack 2'x4' Wall Shelving WRC24B
To save more ceiling space, this wall shelving maximizes the use of the corner wall. What's even good about this is that you can either use it as a corner shelf or a 2-pack wall shelf. Its one-piece integrated grid design is made for easier assembly and makes it more stable compared to others with multi-piece assembly. Moreover, it can be installed by one person with all the hardware included in the package. An installation template is also provided that helps mount holes and has a bubble level that helps get perfect horizontal location. The buckle design with Velcro prevents the brackets from falling or bending, which makes it more stable and sturdy. The heavy-gauge steel construction provides safety loading up to 440lbs total. This also makes it suitable for securing either wall studs or solid concrete walls.
Fleximounts Hanger Wall Mounted Bike Rack BR1
The J-shaped hooks are easy to use as they fit perfectly to the curvature of your bike hubs, thus, providing a firm grip to secure the bicycles in their proper position. You need not worry about the hooks coming off the hanging bikes because each hook is mounted securely. And the good thing also is that the premium bike hooks are wrapped with dense sponge foam tubing, which prevents aging and cracking and offers better protection for your bike's wheels, hubs, and spokes.
The hooks can easily be re-positioned anywhere on the rack to suit different bicycle sizes as storage needs change. The bike wall mount hanger fits most types of bicycles (within 2.56-in range in diameter), including mountain bikes, road bikes, and kids bikes. But this excludes wide-tire bikes.
The wall mount bike rack is made of high-quality materials. It is created from powder-coated, cold-rolled steel for durability, which resists rusting, chipping, and cracking. The racks available can hold 1 bike, 4 bikes, or 6 bikes. It can hold up to 300 lbs or 136 kg for the 6-bike rack. They are heavy-duty and long-lasting that can withstand years, and are dependable for load-bearing performance. This is especially good for cyclists who will take this lifestyle for a very long time. And of course, as you venture into cycling, a high chance would be to buy more bicycles that fit a certain activity. So this could mean the need for more storage space and durable storage racks.