Garages are available in a variety of styles and dimensions. A few are compact and separated from the dwelling, with extra overhead storage. Many make it simple to lift the garage entrance, stop, and exit without ever having to brave the weather. Property owners have high expectations of their parking spaces. Parking spaces are a high-traffic zone that serves as a vital point of entry to our homes, as well as essential space for activity and maintenance. Additionally, their façade is the most noticeable feature of a home's front. Carparks, just like every other part of the house, are not exempt to challenges. Nevertheless, it will present a different host of concerns due to the fact that it contains characteristics that are not found in other regions of the household. Carport storage appears to be the most frequently encountered issue. Several concerns that you may encounter in your carport include the following:
Get rid of Gaps on the Ground
You may notice that the garage flooring has gaps that appear to be getting exponentially bigger overtime. Gaps on a concrete flooring might result in floods, pests, and other problems in your carport. The sooner you remedy the situation, the fewer complications you'll face in the coming years. Gaps on the ground of your carport can be readily repaired with a cement gap filler. Try flattening your pavement if you have larger gaps that require it to be level. Although this is an expense, it is the most cost-effective method of maintaining an even floor.
Out of sight, out of mind
Messiness is one of the most prevalent garage issues that households face. Oftentimes, trash grows as a result of your garage's potential storage are being underutilized. FlexiMounts offers a variety of space-saving overhead garage storage racks and corner shelves to help you organize your garage. If you want more, here are the bestselling solutions for a clutter-free garage.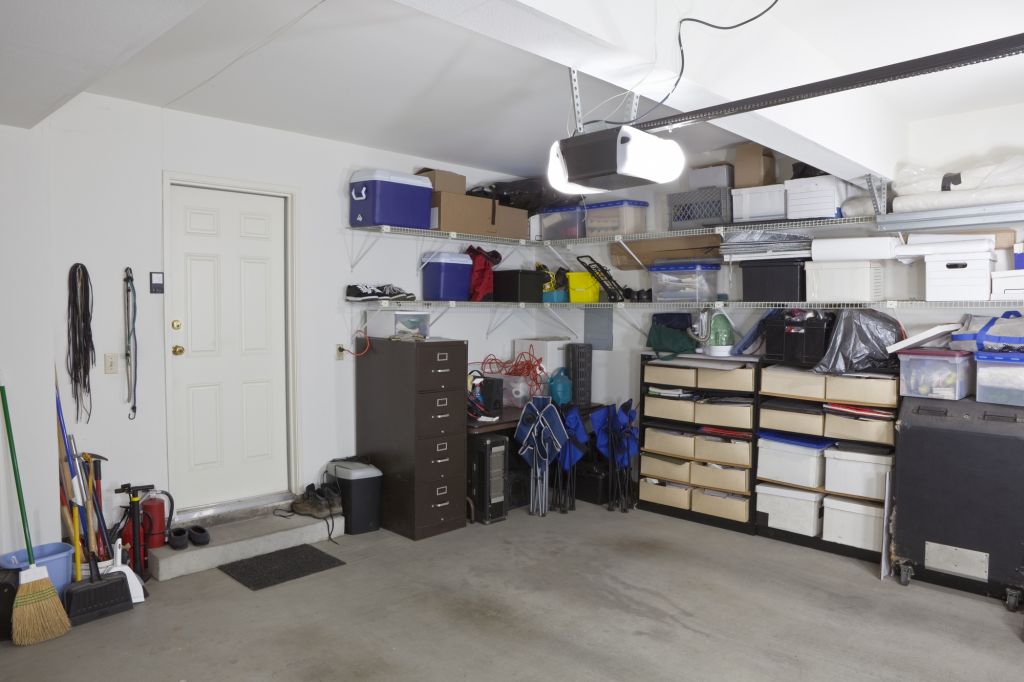 These seemingly simple garage storage racks from FlexiMounts could be what you needed for a great and clutter-free garage. Made with heavy-duty steel and a welding job well done, guarantees that you have a sturdy and stable garage rack that can handle any heavy clutter that you may want out of sight. Don't worry about not having enough or thinner screws too because FlexiMounts includes the best and thickest screw which you can use to install your GR48. "This is a well-made product that was simple to set up. This is also a rather substantial delivery; I was quite satisfied with the wrapping, as none of the items arrived broken. It also increases the storage capacity of the garage significantly." - Khery P. "These are fantastic. Three were put in my garage. The overhead unit is fantastic. For beginner installation, I recommend watching numerous videos. Simple to install once the studs are located. I'm very delighted we made this investment. Check once more and enlist assistance. They are extremely robust. The majority of it can be accomplished by a single person, but raising and securing the grates will require assistance." - Artie L.
Who says that you can only have a boring workbench? With FlexiMounts'WB107 , you can customize the kit according to your ideal size, hue, and layout. The more storage, the more fun is also on hand for you since FlexiMounts' workbenches are way better than the traditional and ready-made workbenches. Rather than mass-producing subpar workbenches, FlexiMounts took the time to develop the perfect workbench kit for every American! "I adore the robustness of the workbench! As others have done, I began constructing a plank of wood to squeeze as much surface as possible from a whole sheet of 3/4". I was fortunate to obtain a 4'x2' table with three shelves and am overjoyed with it! I have a tendency to overdo many of my constructions, worrying about carpentry, looks, and durability, and this kit eliminates all of that! This is an awesome kit; if you're in need of a work bench, this is an excellent choice!" - Mark S. "This is a relatively basic method for constructing a workbench for the garage. This is surely a great addition for my garage because of how durable it is. What an absolute steal for the price I paid! I had been capable of adapting the legs to accommodate an ergonomic handle, wheels and as a result, my workbench is now entirely portable." - Rachel Y.
BR1 WALL MOUNT BIKE RACK
Are you worried about your bicycles taking up too much garage space? FlexiMounts has the perfect solution for you! The BR1 gives you the space that you need to keep your garage tidy and clear of obstacles. "I finally purchased a bike rack and am happy that I bought one. This bike rack was uncomplicated to set up. It took approximately fifteen minutes to complete. It currently houses three adult-sized bicycles in the basement. The bicycles are all speed bikes, so they are not excessively hefty. The basement is tidied up, and thus far it has been simple to load and unload the bicycles from this bike rack." "This Bike Rack saved a bunch of room in our carport and is of exceptional quality. It was a breeze to build, and it securely stores our bikes. It is made with excellent components to sustain my four bicycles, and I appreciate the design's emphasis on safety and ease of installation. Now I have more space and more secure hours to operate. We are quite pleased with our purchase."
Final Thoughts
With these FlexiMounts garage solutions, you will have no more problem in keeping your garage neat and tidy.