Here at FlexiMounts, we believe that garage organization is never a simple thing. We understand why so many homeowners struggle in decluttering their garages and maintaining their cleanliness. This is why, at FlexiMounts, our goal is to make space management an easy experience.
So many people take the garage for granted, but we'd like to change how these particular homeowners think. It shouldn't be the last space in your home that you should care about. Your garage houses the most expensive equipment you own in your life (that includes your car!) so it's important that you give it attention.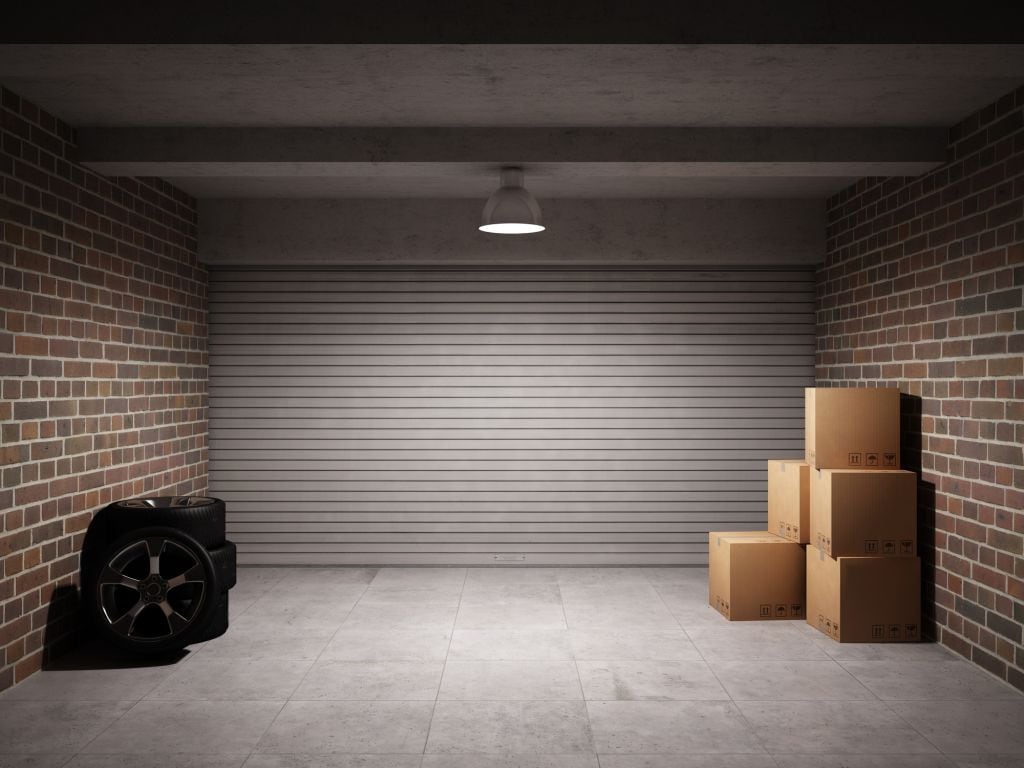 The mission of FlexiMounts is to provide its customers with products that will help them creatively organize their garages. It would make your garage life a lot more pleasant and easy to use.
So the products of FlexiMounts are proudly innovative, practical, and robustly built. We understand that the things you keep in the garage are heavy-duty which is why you also need a heavy-duty kind of storage. We, at FlexiMounts, are beyond ecstatic every time we get to help a homeowner believe in his or her power to manage the garage space effectively.
With that said, here is a list of some products you can buy from the site:
1. Wall Shelves
To free up the floor space for car parking and other purposes, we make use of the vacant walls in the garage as storage space. Wall shelves are particularly used for items that you don't necessarily use daily but still use on a regular basis that you need it to be accessible. Here is a unit from FlexiMounts:
This wall-mounted storage solution from FlexiMounts comes with all the necessary hardware which makes it easier to install in a concrete wall or wall studs. It's 2x6 in size and could carry 400 pounds in total. It's made up of top-of-the-line, powder-coated steel that has undergone quality tests. Its buckle design comes with velcros, a feature that prevents it from falling. Homeowners may play around with installment because of the product's flexible layout with various combinations and different stud spacing. This unit comes in either black or white. It is a certified classic FlexiMounts' product.
2. Overhead storage racks
Since the garage primarily serves as a storage area, you can also use its free ceiling as a space for storing your things. Again, the objectives are to maximize the storing capacity of the garage and free up the floor for any big thing. The difference of a ceiling-mounted shelf from a wall shelf is that it is less accessible. You sometimes would need a ladder or a chair to get the things that you will store here. This is why this type of storage unit is only for items that you use seasonally. For instance, you can store your seasonal athletic gear or holiday decorations in this type of storage unit.
If what you need are ample vertical support and longer ceiling brackets, then check out this FlexiMounts' offer. This prevents the shelf from falling from the ceiling because it is secured to the wall. Its weight capacity is 400 to 600 pounds and the height can be adjusted from 22 to 40 inches. It is made of cold-roll steel that is guaranteed to be of high quality after undergoing rigid tests. This is also a waterproof product that could avoid getting your products damaged from water. It could store seasonal items such as athletic gear you only use for winter or for summer. This comes with an integrated grid design that makes it stand out from others available in the market. This can be easily installed by following the step-by-step manual and installation template that comes with the product.
3. Hooks
To extend further the storing capacity of the products mentioned above, we have hooks where you can hang your tools and other materials. Here are some offers from FlexiMounts:
GRH1 4 PCS Flat Hooks For Overhead Racks and Wall Shelving
These hooks are specially designed by FlexiMounts to be attached to its ceiling racks and wall shelves. Made of cold-roll steel, it has a weight capacity of 50 pounds. It comes in four flat pieces and are all scratch-resistant with a powder coat finish. It can be used for multiple ways such as hanging bikes, tools, sporting goods, and more.
4. Bike racks
FlexiMounts also has bike racks that will help store your bikes in a proper way. This is especially helpful for families with multiple bikes.
Perfect for any home, this wall-mounted bike rack has a height adjustable feature with a weight capacity of up to 300 pounds. It's made of cold-roll steel that can support up to six bikes. These are J-shaped hooks that will secure the bikes in the proper vertical position. The hook spacing can be adjusted based on where it'll be stored.
These can also be easily installed with just four steps to follow. Drill holes in a horizontal line where you can install wall plates with tapping screws. Pass the bike rod through the plate in the left wall and insert the hooks on the right end of the bike rod. Last is to fix the left end of the rod with two screws then plug it in to the right end.
5. Work benches
FlexiMounts has your garage needs covered including a work bench. You can use any of this for your workshop needs or repair jobs that you do in your garage.
Designed with high-quality craftsmanship, this durable frame can hold up to 3000 pounds. It is made of cold-roll steel, and its thick solid surface is made of 100% rubberwood. This solid surface is 1" thick wood sealed with varnish as protection against chips and scratches. It has a built-in pull-out drawer that serves as an integrated storage space for your utility tools and supplies. Its adjustable levelling feet will ensure the stability of the bench in areas with uneven floors.
6. Heavy duty shelving
You can of course still use the floor for your storage needs. This comes handy for heavy duty equipment that needs heavy duty shelving.
This FlexiMounts offer has a total weight capacity of 4650 pounds. You can choose from a 1-pack or a 2-pack package. Each shelf of this product is height adjustable. The cross beams are locked by pins to make sure it's secure. Add to that the four support straps and the sturdy vertical beam on the sides. It is made of heavy-duty steel with a powder-coated finish. At the bottom of the rack, there are rugged plastic foot pads that prevent the bottom from rusting and protect the floors of the garage from abrasion. It's very easy to assemble because the parts are already pre-installed and every purchase comes with a clear instructions.