A

re you seriously considering biking to work? Well, you are on the right track.
And on the 20th of May or the 3rd Friday of May, we are celebrating the National Bike to Work Day. So, this day might be a good day to start your new routine. The observance of the national day not only encourages individuals to bike to work, but more importantly, it raises the awareness of cyclists and motorists who share the road.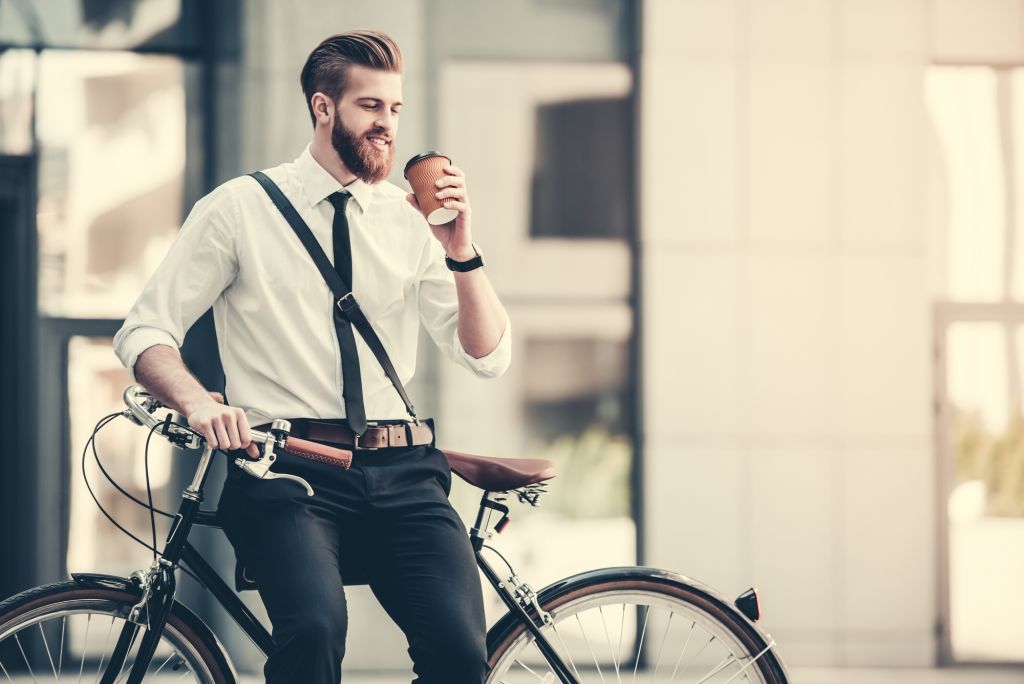 If you need more convincing, read on below as we list down some of the best reasons why you should bike to work.
Absolute F-U-N
Biking is simply fun. Need we say more? We are sure that the fondest memory you have of biking is during childhood. Looking back, biking allowed you to focus more on the road and let you appreciate your surroundings–the fallen leaves, chirping birds, the neighbor's dog on the porch, and really, the simplest things in life. You can also pass through alleys and discover hidden gems like hole-in-the-wall cafes, which could be your next go-to hideout place when you want to shut off from the world. So, biking can give you the boost and exhilarating fun that may have been missing in your life lately.
Road to Fitness
If you haven't found time to squeeze in exercise in your daily routine, then biking allows you to do so. It actually burns as many calories as jogging but is healthier for your joints. As you burn calories, other health benefits include improvements in cardiovascular and aerobic fitness and coordination, boost in energy, lowering of blood pressure, and building of muscles.
Overall Well-Being
Has the daily commute given you too much stress? Driving your own car or riding overcrowded public transit and sitting through traffic in a congested city isn't the life you would want to live at the start of the morning. Neither would you want to end your day like that as well. Biking can actually be a therapy of sorts. Daily exercise can alleviate symptoms of depression, reduce stress and anxiety, improve sleep patterns, especially for those suffering from insomnia, and boost self-confidence.
Get Smarter
Any form of daily exercise, like biking, will help you improve your overall brain performance,–sharpen learning and memory, prevent cognitive decline, and such. While this does not guarantee to make you a genius level kind of smart, it does help you do better at your job as it makes your brain awake and running.
Saves You Money
Transportation costs a lot. So, we bring in the numbers. The average American household has spent more than $5,000 on fees for purchasing a car and getting insurance in 2021. And maintenance fee is not yet included in the estimated cost. Now, add in parking costs and the gas prices that are ever-increasing, it surely puts a dent in your savings.
If you invest in a brand new commuter bike, it would only cost you around $250-$1,500. The average yearly maintenance cost should only be around $50. The money you could possibly save versus using a car would be around $7,050 in the first year and would rack up to $9,000 every year after that.
Not only are we looking at savings when it comes to equipment savings, but also in health care costs. A cost-benefit analysis by the Journal of Physical Activity and Health learned that with the biking investments in Portland could save its residents around $388 to $594 million by 2040. This is due to the city's increased investment in bike infrastructure.
Incomparable Convenience
When driving your own car, not only do you have your butts stuck in traffic but you also have to allot extra time to find parking space. And what–that could mean extra 10 minutes or so to stave off your time. Likewise, when commuting, not only do you hustle your way into the public transit and bear through the delays, the overcrowding may mean no available seats for you. And imagine standing all throughout the commute, especially during heavy traffic–we would sigh deeply in unison.
Meanwhile, if you bike going to work, finding parking would be a tad easier as you would be locking up your unit and off you go. Traffic jams? We do not know that either.
Don't Forget to Install a Reliable Bike Storage
Optimize the garage storage by utilizing the Fleximounts BR1 Hanger Wall Mounted Bike Rack. Storing your bikes in a vertical position frees up valuable floor space, which you can practically use for your cars or other storage needs. Aside from that, it also provides easy access to mount and dismount each bike. Thus, you can save your energy for the cycling activity of the day!
The wall mount bike rack uses only high-quality materials–powder-coated, cold-rolled steel–to ensure durability, rust resistance, chipping and cracking. The rack has options to carry one bike, four bikes, or six bikes. The six-bike stand can hold up to 300 lbs or 136 kg. They are heavy-duty and long-lasting that can withstand years, and are dependable for load-bearing performance. It is perfect for cyclists who will take this lifestyle for a very long time. And of course, as you venture into cycling, a high chance would be to buy more bicycles that fit a particular activity. So this could mean the need for more storage space and durable storage racks.
The J-shaped hooks are easy to use as they fit perfectly to the curvature of your bike hubs, thus, providing a firm grip to secure the bicycles in their proper position. You need not worry about the hooks coming off the hanging bikes because each hook is mounted securely. And the good thing also is that the premium bike hooks are wrapped with thick sponge foam tubing, which prevents aging and cracking and offers better protection for your bike's wheels, hubs, and spokes.
The hooks can easily be re-positioned anywhere on the rack to suit different bicycle sizes as storage needs change. The bike wall mount hanger fits most bicycles (within 2.56-in range in diameter), including mountain bikes, road bikes, and kids' bikes. But this excludes wide-tire bikes.