I

t's the 21st century and people hold events at their garage spaces.
When many thought of the garage as simply a storage space for the car, there were some homeowners who were more innovative and transformed their houses for other uses. Some saw it as a vacant space where they can also hold gatherings, events, and parties.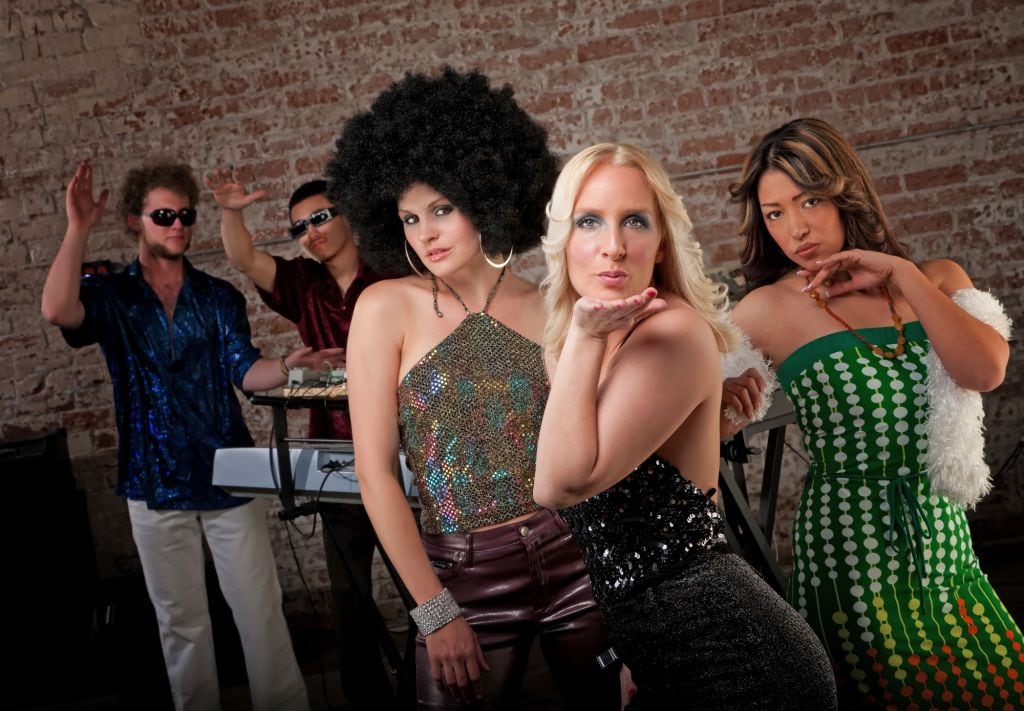 The weather in the garage is not always ideal. It is usually damp and adapts to the weather outside, may it be warm, extremely hot or extremely cold. There has to be proper insulation to maintain the right temperature in the garage, which is very important when you are planning to hold an event in the open space.
You also have to consider the belongings that are stored in the garage. You use it as a storage space which means you would have to free up the floor if you were to hold an event in your garage. This also means decluttering and cleaning the garage before an event because sometimes, homeowners take it for granted and just dump their things in the garage.
If you're holding a party, you might also need a lot of electrical outlets for the music, lights, air-conditioning etc. The garage is usually also dark so you need to install proper lighting or make sure that the door can be rolled out easily for light to enter.
You have to check if there are no pests that will scare your guests. You have to be wary of the smell too which might turn off your visitors. You also have to be on the lookout for cracks and holes which may cause an accident in your event. It's the last thing that you want to happen in your event.
So what kind of gatherings can you hold in the garage? Here are some ideas:
1. An intimate date
Are you already tired of the usual romantic destinations where couples book and have a date? Surprise your beau by bringing him or her to your garage. It can give that industrial, urban feel which your date would like. You can have homemade meals that you did yourself and activities such as watching a movie on a projected screen or making art together in a white fabric spread out. You can also fill the garage with flowers for a stronger touch of romance.
2. A grill party
The garage can be the place where you have a casual brunch or grill party with your friends. Again, it gives that industrial feel and you can roll out the garage door for light to enter. You can lay out a carpet and put bean bags instead of having chairs for people to sit on. Just make sure that you grill outdoors or else you might set your house on fire.
3. A disco party
Another fun way to have a party in your garage is by bringing the disco in. You have a vacant space where people can dance and have some fun. You can set up a disco ball for the lights and have people dancing to 80s and 90s music. You can also ask them to bring their roller skates and have fun skating in your garage.
4. A band practice
Although acoustics may not be very ideal, the garage again is an open space where you can set up your instruments for your band. Just make sure to bring extra outlets and to clean your garage so you have your ample space for all the equipment you need to use to produce music.
5. A business hub /incubator
You can turn your garage into an incubator with many new entrepreneurs and startups getting together to help one another set up their business. All they have to do is to go to your party with their ideas. They should be ready to share their ideas and also their input on other people's business pitch.
6. A study area
You can set up some tables and chairs in your garage for your group's study area. You can finish your group project and presentation there so you have less distractions and to make sure that you'll get the work done.
7. An Art exhibition
You can exhibit all your art pieces in a garage and roll up your door for people to come see your art. You can help give exposure to your art if no galleries have accepted you for an exhibition just yet.
There are so many more kinds of parties and events you can throw in your garage. None of these ideas will matter though if you do not have an open space to cater to your guests and everything you need. You can make it much easier to throw a party in your garage if it's always clean and that you have maximized your ceiling and walls as the storage area, freeing up your floor for other uses such as holding parties.
We suggest checking out products from FlexiMounts that offers smart storage solutions for your consumption. Here are some choices:
This product features ample vertical support and longer ceiling brackets that prevents the shelf from falling from the ceiling. Its weight capacity is 400 to 600 pounds and the height can be adjusted from 22 to 40 inches. It is made of cold-roll steel that is guaranteed to be of high quality after undergoing rigid tests. This is also a waterproof product that could avoid getting your products damaged from water. It could store seasonal items such as athletic gear you only use for winter or for summer. This comes with an integrated grid design that makes it stand out from others available in the market. This comes in black and white and you may choose from different storage spaces: 4' x 8', 4' x 6', 3' x 8', 3' x 6', and 2' x 8'.
For items that you will be using on a regular basis, store them in a wall shelf where they can easily be reached by hand. This wall-mounted storage solution from FlexiMounts comes with all the necessary hardware which makes it easier to install in a concrete wall or wall studs. It's 2x6 in size and could carry 400 pounds in total. It's made up of top of the line, powder-coated steel that has undergone quality tests. Its buckle design comes with velcros, a feature that prevents it from falling. Homeowners may play around with installment because of the product's flexible layout with various combinations and different stud spacing. This unit comes in either black or white. It is a certified classic FlexiMounts' product.