Y

ou may think that you no longer need to put up a home gym now that fitness centers are back in operation. For many, it's better that they exercise with other people because it helps motivate them to put in more work. Still, there are some who prefer to work out alone, with no judgmental eyes when they break a sweat. And even when gyms are already open, lockdown rules change all the time. New variants of COVID-19 have emerged and many people are being driven to go back home and stay safe from the virus.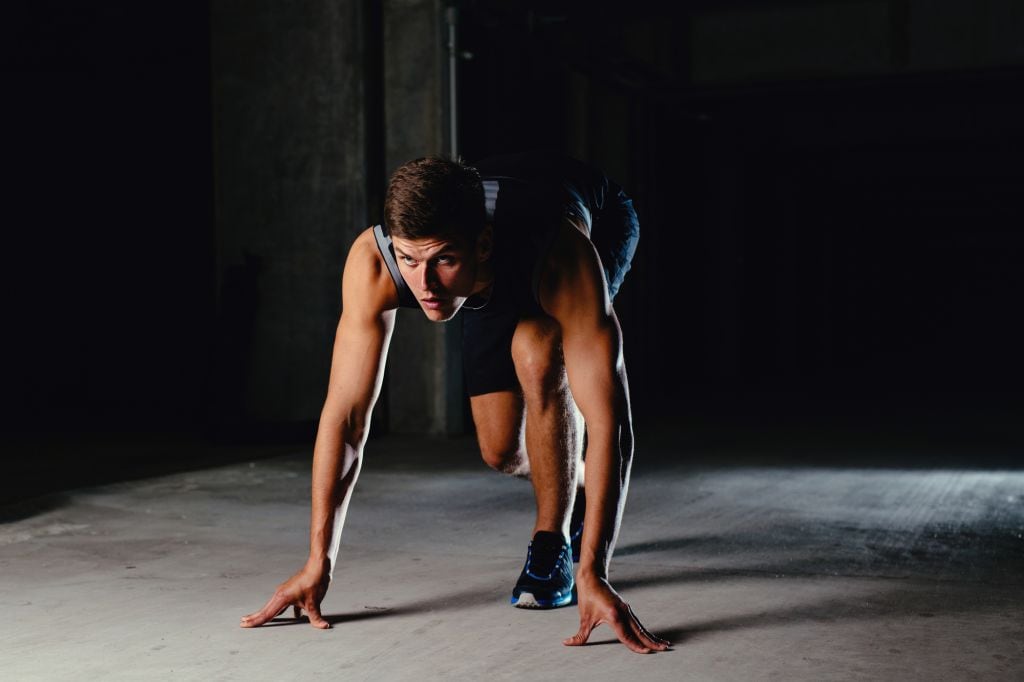 This is when a home gym comes in handy. You are not reliant on changing COVID-19 rules; you can pick up a dumbbell anytime and work out while you watch TV or chat with your partner. You may have been busy with work the whole day and want to exercise. You don't have to account for commute time or consider opening and closing hours of the gym. You don't have to wait for your exercise buddy and most importantly, you don't need to pay a subscription you might not be able to use.
Starting your home gym requires start-up cost but you'll be able to use it an unlimited number of times and you could also share it with other people in the household. Don't look far and wide for extra space in your house. Your garage can easily be your fitness space. First, take your stored items in the garage off the floor by installing ceiling-mounted or wall shelves. FlexiMounts has durable and heavy-duty offers that could lift your belongings without causing accidents or damaging your belongings.
Items We Recommend:
Items that need to be accessible are stored on a wall shelf. This wall-mounted storage solution from FlexiMounts comes with all the necessary hardware, making it easy to be installed by one person in a concrete wall or wall studs. It's 2x6 in size and could carry 400 pounds in total. Top of the line, the material is powder-coated steel and has undergone quality tests. Its buckle design comes with velcros, a detail that prevents it from falling. Homeowners may play around with installment because of the product's flexible layout with various combinations and different stud spacing. This unit comes in either black or white, perfect for any garage aesthetic.
This classic overhead garage storage rack allows for a height adjustment ranging from 22 to 40 inches that will give you a smaller or more space as needed. It can carry a total of 400 to 600 pounds. It's made of cold-roll steel that is guaranteed to have a safe and high loading capacity. It can be easily installed through a step-by-step instruction and installation template that will come along with the box. It's also waterproof and can avoid water damage and store seasonal items. Its integrated grid design assures its sturdiness and makes it stand apart from its market competitors.
After clearing the area, make sure that your garage has the proper insulation. It will stabilize the temperature in your garage and also reduce the noise that you could make from lifting weights. You may hire a professional but if you want to do it yourself, wear gloves, a mask, and long sleeves. Also, don't forget to check if your garage door is insulated. Use a foam board insulation kit that you may get from a hardware store.
Another work that you could do in your garage is taking care of its heating and cooling capacity. It'll add more bucks to your cost but don't hesitate to go for it if you have the budget. You may use ductless units or what they sometimes call mini-split systems. These units won't be connected to the heating and cooling system of your main house which means you may use them only when you want to.
After taking care of the temperature, you have to consider flooring as well if you're building a gym in your garage. It will reduce the impact of weights in case you drop them to the floor. You will be saving a lot of money by installing flooring that is shock-absorbing.
After the flooring, you would have to install storage for your equipment. You could use basic hooks for ropes. You may also purchase racks for heavy dumbbells. The type of storage you would be installing is dependent on how much space there is in your garage, how many pieces of equipment you'll be buying, and how big those equipment are. Make a list of the areas you want to target and what specific equipment you need to achieve your fitness goals. You may continue building your home gym but get the basics down. For example, you may skip on buying a treadmill if you don't have space and just run in the neighborhood before you lift some weights in your garage. You may also opt to buy a kettlebell which you can already use to tone your whole body. Resistance bands also take very little space and could already be a good source of workouts. Decide first what you need before buying anything impulsively. If you're building a shared home gym, ask your buddy what he or she needs to be in it so you could make space.
Once the home gym is done, tap yourself on the shoulder for a good job. You've done the first step in your fitness journey. You now need to work on your schedule and how you'll be able to squeeze workouts every day. You could put up a whiteboard and write down your workout for the whole week. You could also monitor your progress by writing down your current weight and your goal after a number of months. Put challenges for you and your workout buddy to have a more exciting routine. Roll up the garage door while working out if you want some Vitamin D. Prepare your jug of water, roll out your mats, and get down to work out!