C

ould you believe it, summer is here! And what a better way to kick off the season than spending it on the road. It's the long weekend, anyway. As the Memorial Day weekend is spent commemorating and paying tribute to the American heroes, it is also the time that we go and visit friends and families.
The global pandemic has for so long restricted our movements and outdoor activities to lessen the spread of the COVID-19 virus. So, as we enter the summer of 2022, more and more Americans prefer long drives to reach their destinations. In fact, 80 percent of Americans plan to take road trips this summer, Memorial Day included, according to The Vacationer. Plus, it also notes that more than half choose to travel by car from their homes to destinations.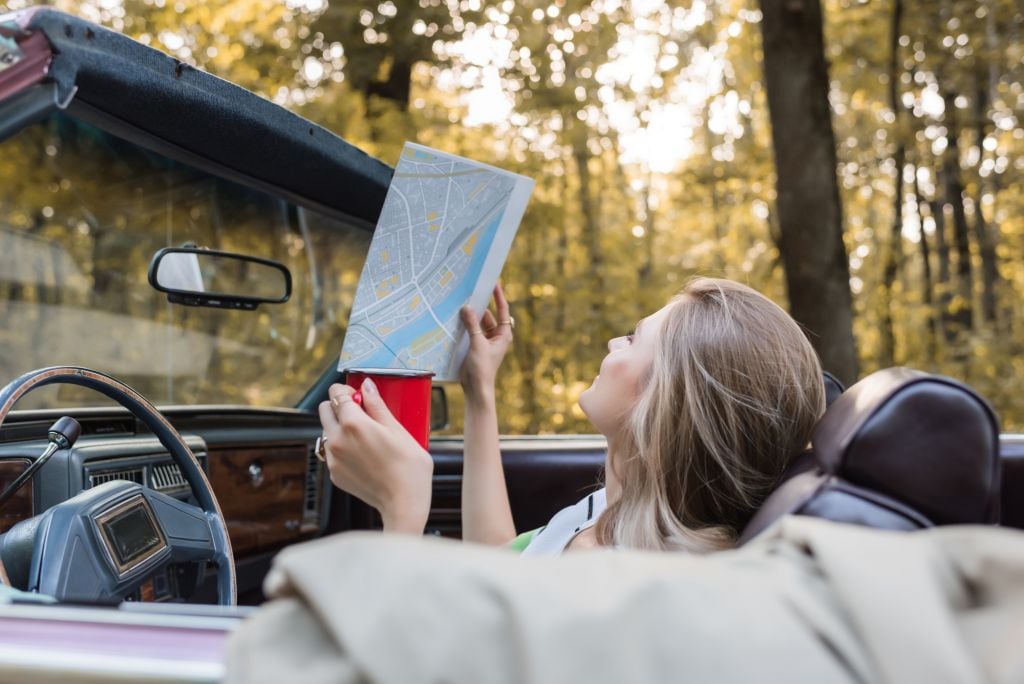 Road trips are always fun because you get to enjoy the surroundings that flash by your car windows, and bond with the people you are riding with.
Prepare for the Road Trip
First is to plan ahead. Once you agree with everyone about where your destination will be, map out the stops that you will be taking as this will greatly save time and money. If you have time, you may also want to compare travel routes and list down fuel prices, toll fees, and the like.
While you plot the course of your road trip, make sure to take note of other things like fuel and snack stops construction or road maintenance, shopping, and other things that interest the travelers.
Also, ensure that the vehicle you will be using has been properly checked and maintained. Aside from the routine maintenance such as oil changes and sound tires, keep an eye also on your wipers and wiper fluid, working lights and signals, and brake pads. Carry with you spare tire/s and jacks. And do not forget to check your car registration.
Where to Go
One major hurdle in planning is deciding where you should go. There is a vast array of breathtaking valleys, stunning coastal views, lush forestry, rigged cliffs, and desert terrains in the country.
To help you decide, here are three of the most scenic road trip destinations that are worth the fuel and effort to drive on long highways.
Route 66
If you would like old highway towns and vast desert plains as your sightseeing views, then Route 66 is the place to be. though its original highway from Chicago to Los Angeles traverses 2,451 miles, the long drive should not discourage you. There is a new route mapped out via the new Interstate highway system, which reduces the time and travel distance significantly. A useful tip to take note of, though, is to fill up on gas before crossing the California state line because fuel prices can jump significantly.
Historic Columbia River Highway
Considered as the oldest scenic route in the country, having been built in 1917, the Columbia River Highway is also a National Historic Landmark. On full display are astonishing views and other marvelous attractions like the Vista House which sits over 700 ft above the Columbia River, foliage-covered cliffs, and a series of waterfalls. As it is one of the more popular road trip destinations, we advise you to start your trip before 10 am to avoid congestion.
Olympic Peninsula
If you are a nature lover, then head to this destination. The jaw-dropping views of the glistening White Mountain tops of the Olympic Ranges, stunning shorelines, picturesque waterfalls, small logging towns, lush rainforests, and not to forget the most beautiful lake in the United States, the Lake Crescent. Be sure to bring with you hiking boots or shoes to bask in the wonder of nature.
Bring Your Bikes With You
Out-of-town trips are more enjoyable when you can also bring your bicycles with you. Imagine a change of scenery from your usual metro, high-rise buildings, and car traffic.
But the main concern is how to transport the bike to the destination. Unless you own a foldable bike or a pickup truck, it would not be a problem at all. However, subjecting your bicycle units by laying them out flat on the floor poses a danger to your bikes, especially if the road you will be traversing is rough. And if you are a family or a group of friends traveling, then the space would not be enough.
Investing in a sturdy and convenient bike hitch rack is the most plausible remedy that you can bank on. Now, transporting the bicycles would not be much of a hassle.
And one such bike rack that you can count on is the Fleximounts BRH4 Flexible And Foldable Bike Hitch Rack, which is priced at $129.99.
The Fleximounts BHR4 Bike Hitch Rack Foldable is as durable as you want it to be. It is a cold-roll steel structure with a protective powder paint finish. It has anti-wobble knobs to strengthen the connection between the mainmast and folding arms. It assures you that the build will securely fix the bike rack in place, which would be our biggest worry when on the road. Frequent glances at the back of our car would be lessened with this rack as you will be at ease with its performance.
The foldable bike hitch rack features a tiltable mainmast. The body of the rack can swing up, down, forward, and backward, allowing more accessible bike'' lifting. The rack pops back to its original position with the anti-wobble knob.
Moreover, its foldable arms are easy to move. So, when the rack is not in use, you can easily fold it back for safekeeping. Even if installed in your vehicle, the foldable arms would not get in the way.
The Fleximounts BHR4 Bike Hitch Rack Foldable is compatible with different sizes of bikes, which is perfect for group outings and if you own multiple types of bicycles. The rack has adjustable straps that can hold up to four bikes, and it can carry a weight of up to 165 lbs.