Y

ou just finished a difficult project at work. It's your first time ever relaxing on your sofa at home for the past six months. It's also perfect that everyone in the family is at home because it's raining outside and it's a weekend.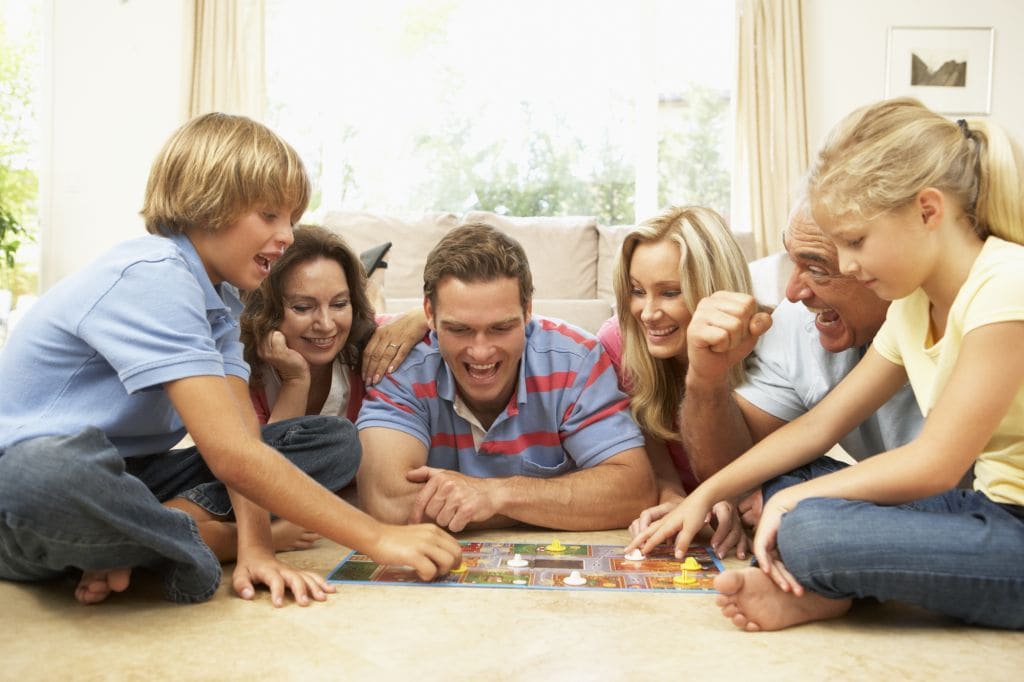 Since you haven't been home for a long time, you want to make up for it even for just today. You don't necessarily have to go out but you want to make the most out of your shared free time before you live separate lives again. So what can you do?
1. Watch a movie you used to watch back when you were young.
Watching a movie is such a simple activity but when you do watch it with nostalgia, the movie just hits differently. Plus, you never really re-watch something with the same lens. You have an idea of what's going to happen next so now you can pay more attention to the details of every scene, details that you have missed out on the first time that you watched it. You grew up so now you have new values, principles, and lessons in life to guide you through the story. You know much more and we promise you'll enjoy dissecting the movie with a more knowledgeable mind. You also get to reminisce about the old times.
2. Each member of the family will bake a classic pastry and design it differently.
Have everyone bake one dessert but do not furnish one recipe. Anyone can follow their own boat as to what they will do for their pastry. Afterward, each one of you will design it in your own way. Get those creative juices running and make a cake that will be reflective of your personality. Someone has to be an impartial judge, maybe you can call your next-door neighbor to judge which one is the best.
3. Prepare a home spa.
You're all at home and you all live busy lives. Make the most out of it by preparing a home spa. Recharge and refresh with homemade facial treatments. Hire a masseuse to give you the most comforting massage of your life. Maybe it will help to hire a team so that everyone in the family can enjoy a massage simultaneously. Prepare soothing music and have calming scents around your home to complete the vibe.
4. Play a Board Game sports tournament.
Almost every family has many board games at home. Line these up and prepare a tournament. The chess winner will play against the winner in Snakes and Ladders. Everyone can hop in a game of Scrabble and Monopoly. You can also have online games such as League of Legends or a good old DOTA game. Whoever wins at the end of the tournament must win an enticing prize. A month of no chores will do for us!
5. Exercise together.
Have a fun Zumba session or an acro yoga basic beginner training where you will get everyone to move. You release endorphins or happy hormones when you exercise so everyone will surely have fun breaking a sweat together. You can also learn a dance routine for the whole family. Take a video of it, post it on your social, and who knows, it might be the next viral video on the Internet.
6. Sing together.
If you are a musical family, then by all means, do not hesitate to pick up musical instruments and jam together. Choose a song that you can all sing along with. Someone can play the guitar, another one is assigned for the drums, and then another for the piano. The rest can do other instruments or sing the song. It's another performance you can shoot on video and share with the whole world or with your other relatives.
7. Play a fun family trivia game.
It's been a while since you last ended up all together in one place. Test your knowledge of one another by having a fun trivia game about the family. Each one will offer two to three questions about themselves and the family member with the most number of correct answers will win. It's so much fun and, you'll get to know your loved ones a lot better after the game.
8. Create art together.
Why not have your hands or paintbrushes dirty with paint or other art materials and create a mural or a mosaic, or anything really. It's your family and there are no rules as to what art you could create together. You can make separate pieces and have someone judge in the end or you can make one art piece on a vacant wall or a big canvas that you can hang up in your living room or family area.
9. Make an indoor disco roller skating rink in your garage.
All you need is music, a disco ball and roller skates for everyone. Of course, you also need to have the space to skate around your garage. Make sure it's clean and park your car outside in the meantime. You can have a mix of different music decades to cater to every music preference of the family.
10. Declutter.
Some might think of this as a chore but it's a great activity to do with everyone on board. Why? You'll get to reminisce memories of your family throughout the years. You'll see old photos, old works of art, old readings, books, frames, clothes, etc, and will be taken down on a trip to memory lane. What's even better is that after all the decluttering, you finally have a clean space to move around in your day-to-day. All it took was one free day for everyone to help in decluttering the house.
For the garage, you may install smart storage solutions such as overhead storage racks, wall shelves, and hooks to free up floor space. You can maximize the storage capacity of your garage this way and still be able to do other activities on the floor. For example, you'll have space to create woodworks or have a fitness session with the whole family because there's a vacant space for you to move around freely.