F

ather's Day is just around the corner.
While mothers are celebrated every May, this year is dedicated to all the fathers and father figures out there.
If we're talking about stereotypes, fathers are considered as the providers of the family. They work hard for eight hours in their day jobs just to put food on the table and send their children to school.
But in this day and age, fathers have become proud house husbands too. Instead of them working, they are left to take care of the home and the entire household. They learn how to cook, clean the house, and feed the children.
And then, of course, we have our glorious single dads. It's hard to be a single parent, earning money while raising children in the best way possible. There would be many struggles along the way but there's nothing single parents can't do for the love of their kids.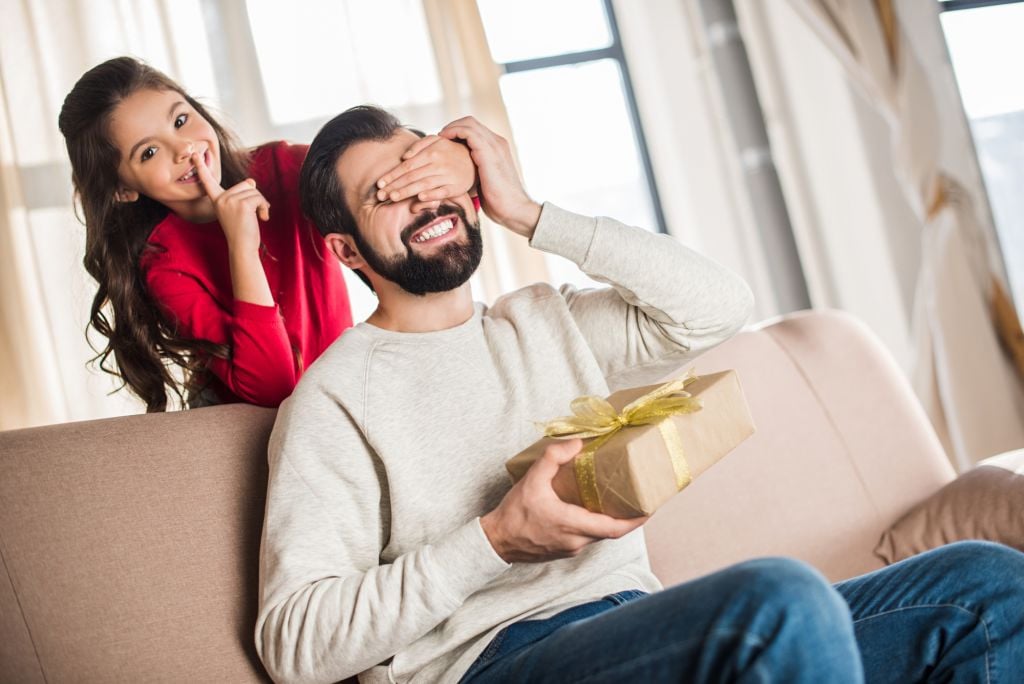 Dads sacrifice a lot for their families and are rewarded with smiles, thank yous, and unlimited kisses from their children. This coming Father's Day, on June 19, 2022, show them how much you love them by gifting them with items for the garage. We scoured the Internet and found these goodies that your outdoorsy and grunge dads would love:
1. Creeper
We're not talking about creeps here but a sliding sleeping mat your dad can lie on when he is about to work on his car. It can carry up to 450 pounds of weight and can transform into a seat whenever he wants to. This will ensure that your dad won't be breaking his back when he has some car work to do. Gear Patrol suggests getting the Pro-Lift Foldable Z Creeper available on Amazon and Walmart.
2. Garage Heater
Have you noticed that the garage lacks direct heat whenever you stop by there? Or do you hear your dad complaining about insulation when he talks about his garage? Why not get him a garage heater that can warm up the whole space, probably up to 95-degrees Fahrenheit.
3. Robot Lawnmower
We're living in the future, kids! Your dad won't probably stop talking about this to his friends and to your family if he gets one from you. It's up there in the upscale market but any price would surely be fine if it would put a smile on your dad's face, right? You can probably joke about it serving already as your birthday and Christmas gift. You can save up for it because this won't cost any less than $2,500. So what does a robot lawnmower do? It mows the lawn on its own.
This workbench offer from FlexiMounts is height adjustable and all-purpose. The workbench's maximum load capacity is 500 pounds and could carry anything I would be needing for my projects. It's spacious with 47.2" x 23.6" x 1" dimensions, just about right to make a table. The height can be adjusted from 29.5" to 44.1". With a wide range, this multipurpose desk lets anyone sit or stand comfortably yet efficiently in order to finish a task or a project. It makes use of a crank handle to manually adjust the height, the crank being extra-large to offer a smooth operation compared to standard cranks. This allows for easier lifting of desks, even though the load is heavy and full. I saw that I won't be needing extra tools or an electricity outlet just to be able to adjust the height of the table. The material is made of solid rubberwood surface and a steel frame which is one inch thick. The steel frame makes sure it is sturdy, even at its highest point. Moreover, this product also has adjustable feet.
Perfect for any home, this wall-mounted bike rack has a height adjustable feature with a weight capacity of up to 300 pounds. It's made of cold-roll steel that can support up to six bikes. These are J-shaped hooks that will secure the bikes in the proper vertical position. The hook spacing can be adjusted based on where it'll be stored.
These can also be easily installed with just four steps to follow. Drill holes in a horizontal line where you can install wall plates with tapping screws. Pass the bike rod through the plate in the left wall and insert the hooks on the right end of the bike rod. Last is to fix the left end of the rod with two screws then plug it into the right end.
We all know that the garage stores things that are usually big and heavy so you'd need to have heavy-duty storage equipment. This product has a weight capacity of 200 to 400 pounds in total. It is of high-grade powder-coated steel that guarantees stability and security of anything you store inside of it.
When this arrives at the house, all hardware would be included in the package including a manual to guide you in installing this storage option. The design is the signature of FlexiMounts: a buckle design that comes with velcros to avoid anything from falling. It has undergone strict quality tests so you can be assured that it's made of top durable material. Buy this if you have wood studs and a concrete wall. FlexiMounts also provide this with thicker screws, compared to other furniture stores that only use thinner screws.
This product offers vertical support and longer ceiling brackets. It will prevent the shelf from falling from the ceiling because it is secured to the wall. Its weight capacity is 400 to 600 pounds and the height can be adjusted from 22 to 40 inches. It is made of cold-roll steel that is guaranteed to be of their belongings damaged from water. It could store seasonal items such as athletic gear they will only use for winter or for summer. This comes with an integrated grid design, a standout design from those available in the market. This comes in black and white and has different storage spaces: 4' x 8', 4' x 6', 3' x 8', 3' x 6', and 2' x 8'.