F

or many American homes, a garage is just a space to store handyman tools, repair equipment, road bikes, cars, and the like. Basically, things that aren't meant to be seen but are needed for the household every day, should an emergency arise. No one usually pays attention to the look of the garage or stops over to ask where this and that was bought. Safe to say, a garage goes by unnoticed.
But throughout history, there are many significant events that started in the garage. Bill Hewlett and Dave Packard created what is now known as HP in a private garage at Addison Avenue, Palo Alto, California. Jeff Bezos used his small garage as an online bookstore that operated with five employees. This online bookstore eventually became the Amazon that we know of today.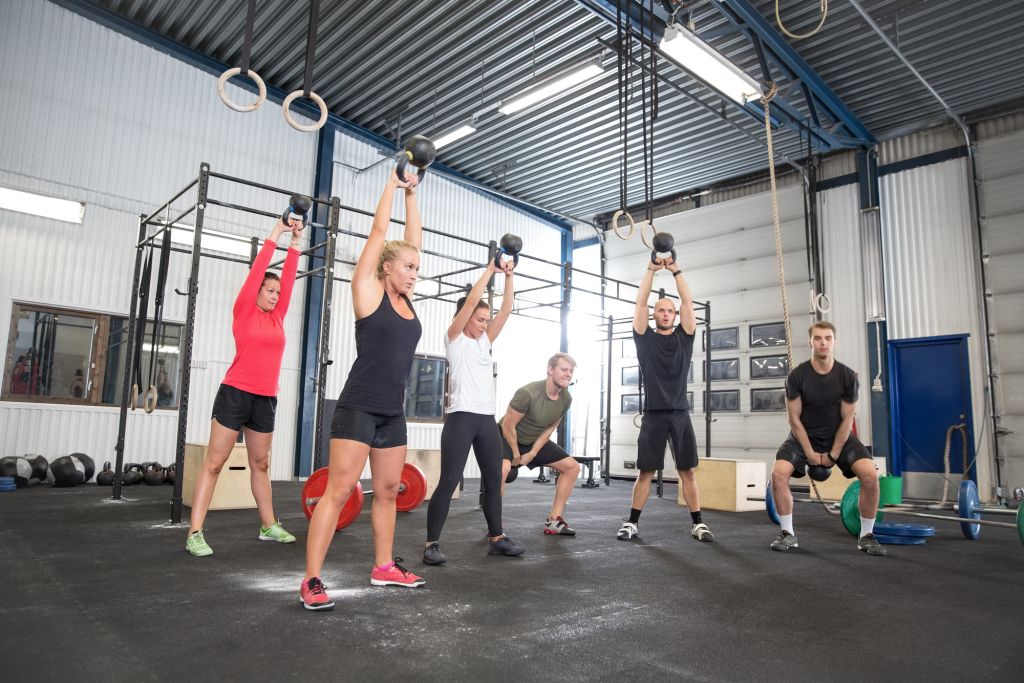 Why use the garage?
Most start-ups and small house owners don't have ample space indoors to set up shop. Since the garage is vacant most of the day when the car is in use, what better way to use it as a venue for ideas, thoughts, music, and interaction.
There are many ways as to what a garage can be reinvented to look and to serve as for the people in the household. When a car is out, the garage can be transformed into literally anything you fancy. Here are just some ways we can think of.
A garage as a marketplace
When you are getting rid of your old things, you can just host a garage sale at your house. Let your neighbors know some of what you'll be selling and at what prices they can expect. For a small town, the word of mouth is quick and your garage sale would surely be a hotspot for those looking to find vintage items to add to their house or have a specific need but want to be able to haggle prices from a homeowner who doesn't want the item anymore.
Open your garage and fill it with tables of accessories, home furniture, clothes, decor, and whatnot. Prepare for buyers who will haggle prices and also watch out for those who might get something when you are not looking in their direction.
A garage as a business idea center
As mentioned above, Jeff Bezos and Bill Hewlett, and Dave Packard are some of the big names who created powerhouses in their garages. Because they start out small and don't have available space inside their houses, they typically use the garage as a space to put tables and chairs and develop ideas together. It's not as cozy as their living room or bedroom where they will probably just fall asleep or get tempted to watch TV. The garage is a space where one can be motivated to think and create a future business venture. And since it's also a vacant area, it can be used as storage for inventory and some of the operations of small businesses.
A garage as a fitness gym
A gym is usually not essential for homeowners unless they have been fitness buffs before buying a house. This is why when they do become hooked on exercise and working out, they use the garage space as a fitness gym. In one corner of the garage, gym equipment can be stored such as dumbbells, pull-out bars, and treadmills. When working out, it's easy to open the garage door and invite some Vitamin D for more healthy vitamins.
A garage as a party venue
When hosting a party and you have a spacious garden, a garage can serve as your area for food or cutlery. It can also even be the main space for music and entertainment. It can easily become a cool speakeasy when you play with lights and acoustics. What's great about using the garage as a party venue is that you won't need to move around a lot of stuff for a party that will just happen overnight. When it's over, there isn't a lot of cleaning up to do as well.
A garage as a romantic date spot
Surprise your special someone with a date at the most unlikely of places. It's easy to turn a garage into an intimate spot for a romantic date. Just add a dining table for two, some candles, fill it up with rose petals, play some ambient music and hang some photos of you and your special someone. Voila, you have the perfect spot to swoon your girlfriend or boyfriend and make them fall in love with you again. Just make sure no one will go in and out while you're having your date to not kill the vibe. If it's a dinner date, you can easily move to the garden, lie in the grass, and have a deep conversation under a blanket of stars. What a perfect night.
A garage as an art workshop studio
The garage can also be used as a venue to create art. If you don't have a car and need space for an art workshop, then why don't you use the garage to store your works of art, be it small or big paintings or statues or pottery. There is ample space in a garage to create art as well as to store it right after. You can open the door for some sunlight to creep in and you can close it for privacy. If you're hosting an art workshop, you can set up some chairs and teach your students in the garage space.
Proper Shelving
For the garage to be used for other functions, tools and equipment must be shelved properly. It's easy to use the free space if items are stored in an organized manner. Fleximounts is the perfect one-stop-shop for all your garage storage needs.
It provides wall shelving with one to three-tier options. You can put it at the very topmost corners of the garage to not be an eyesore and ruin whatever you are planning to do in your garage space. Fleximounts also have bike racks that can be hung on the wall. It also carries flat, rail, and utility hooks for more storage capabilities. There are also other heavy-duty offers for garage shelving that you would absolutely love.