Y

ear after year, egg hunting has been a staple activity in every Easter celebration. While we are still keen to continue the tradition this 2022, it would not hurt to spice things a bit. Kids and adults alike will get to enjoy the Easter festivities, which may start at brunch till the early hours of the evening. This day is the perfect time to catch up if the group was not able to meet last New Year's holiday.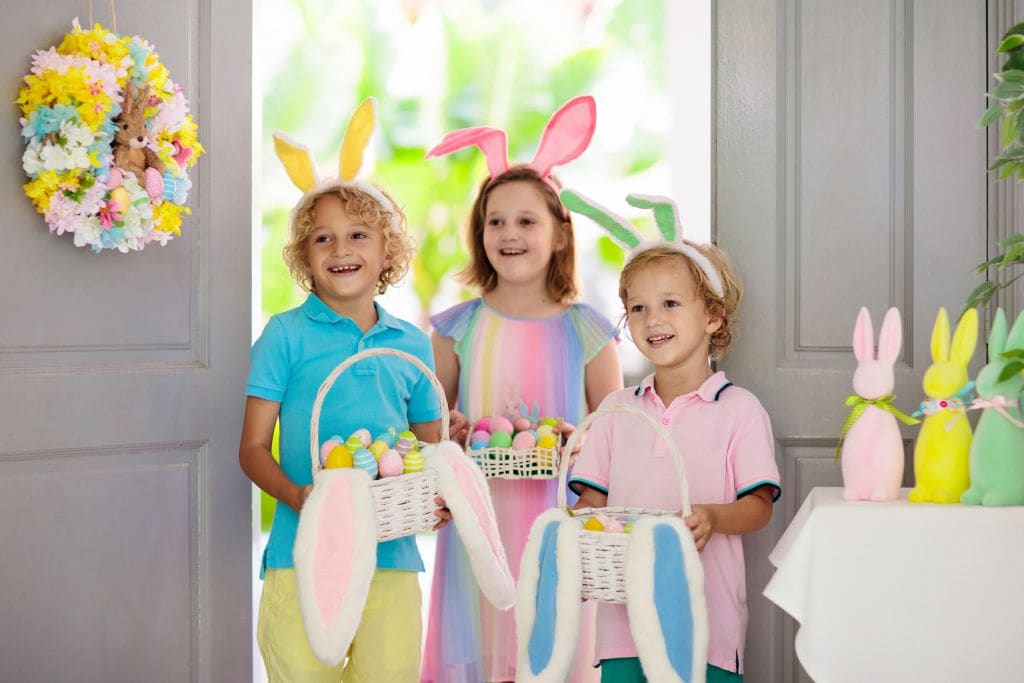 Truth or Dare the Easter Way
For the adults, you might want to save this activity towards the end or around dinner so you can play with a little booze on the side. But you can have your guests fill out a paper in the morning once they have settled at your place. In the slip of paper, they can write a "truth" question and a dare that is difficult to do so the person might be pushed to just answer the truth question instead. Then, they can place the papers into the toy plastic egg that is available in toy stores. This game is a sure-fire way to catch things up with everyone with a little sprinkle of spice.
Easter Egg Tap Game
This one requires a bit of physical strength. After your brunch, a good way to insert some physical activity is by playing the Easter egg tap game. Hand over a hard-boiled egg to each participant, while they form around in a circle. All they have to do is to try cracking the egg of the person beside them while protecting their own. The last person whose egg did not crack gets to bring home a prize. Kids can also enjoy this kind of game. But instead of a large chicken egg, you can give them a small-sized chicken egg or quail egg.
Easter Egg Bowling
Kids would love this game. All you need to prepare are one white hard-boiled egg that will serve as the pin and several dyed eggs that are both hard-boiled and raw. Place the white egg at the center of the bowling alley. Have the kids pick their own ball and bowl one after the other. Those who will pick raw eggs that will crack will perform a penalty, while the first one who will get to have the pin tumbled down gets a reward.
Easter Egg Toss
Have your guests–kids and adults alike–pair up. Then, each pair will face each other at a starting line. One person will toss the raw egg to the other without breaking it. If successful, each person will take a large step backward. If they succeed until reaching the end mark with an unbroken egg, they get to claim a prize. On the other hand, if they happen to break the egg, they will be out of the game. To add flair to the activity, have a bowl of punishments ready for them to do. This will pump up their will to play greatly to avoid the punishment.
Easter Egg Charades
This game can be played during downtime when the food is being prepared. And this is a type of activity where everyone in the room can play. Split the group into two. Then each group gets to play around. One person will act out the word or phrase in the easter egg prompts. Make the words or phrases related to the Easter occasion. The fastest group to reach a certain number of points gets to be declared as the winner.
But first, clean up.
Aside from the exciting and fun activities that you have prepared for the occasion, it is important to have your garage tidied up before setting up complete with Easter decorations. Free as much floor space as you can to create a wider area for your planned activities. You can achieve that by utilizing your walls with wall shelves. Aside from the walls, another great space to maximize is the ceiling. Now, we know this is not a traditional storage system that we are used to, but it has been gaining popularity lately among garage owners. Because why not? The ceiling is mostly bare, except for a few lighting fixtures, fire sprinklers, or CCTV. The ceiling-mounted storage allows you to use the space wisely, which eventually frees up much-needed floor area in the garage.
One overhead garage storage that you should look into is the Fleximounts Lift 4′ X 4′ Overhead Garage Storage Rack GL44B. What sets it apart from the other storage systems is that it can be lowered or raised using a crank or power drill (if you want a more seamless and smooth operation). Getting this extra and–we dare say–powerful feature removes the need for a ladder or any heavy lifting. It protects you from potential accidents caused by reaching heavy loads above the ground as it eases access to your items without using a ladder or any materials required to be stepped on. Moreover, it can carry a maximum weight of 300 lbs and lift a maximum of 108 inches vertically.
If you wonder how it works, the storage lift has a safe and secure mechanism–a specially designed safety lock prevents movement when not in use. However, you do need to worry that things might go awry when using the mechanism as the rack is made of heavy-duty steel cables, which secure the rack in place. Use the winding pole to pull out the safety lock on the gearbox, then push back in to lock after use.
The GL44B also boasts flexibility in compatibility with angled ceilings because of its adjustable length steel cable. Additionally, it is universally compatible with different ceiling joists of both wood joists and concrete ceilings–12", 16", and 24" ceiling joist spacing. But a word of caution–it does not fit metal joists.
Moreover, aside from its storage capacities, the Lift 4′ X 4′ Overhead Garage Storage Rack GL44B is designed for multiple uses, such as lifting hardtops, car top carriers, and kayaks with straps, and many more.