Y

ou are what your family and friends call a sports enthusiast. You have probably tried every sport out there and have accumulated different sports gear in your garage.
First, you became hooked on badminton. Following that shuttlecock at your side of the court has been your forte for six months. You of course bought a badminton racket and balls because you've been playing twice a week and it's much more practical than renting out every time you go to the court.
After half a year, you grew tired of it and wanted to level up a notch by playing tennis. It's not that badminton isn't challenging for you, it's just that you wanted a heavier ball to hit with a heavier racquet.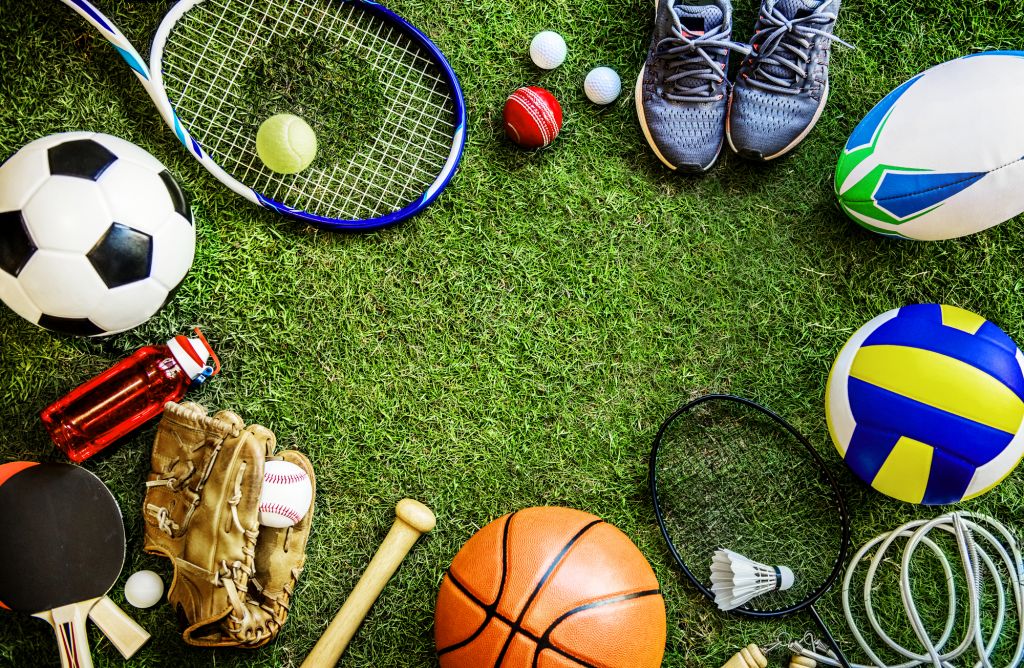 Then in one tennis match, your opponent invited you to a cycling studio session. He said that he was going to do it to lose weight and to make playing tennis a lot lighter and easier for him. You went with him and fell in love with indoor spinning. You even bought a bike yourself after a month so that you can have classes right at home. But then you became busy because of a promotion at work and the stationary bike has been left untouched in your garage.
When January came, you wanted to join a triathlon after you had just broken up with your partner of four years. You would be undergoing rigorous training, strengthening your core and stamina and of course, training in three legs: cycling, running, and swimming. You upgraded your old bike to a road bike recommended for triathletes and bought dumbbells at home so you can do weight training. After your first triathlon that happened in June, you got so hooked on working out that you still regularly do.
When it snows every winter, you are an avid skier, even sometimes going to Canada because you have family there who enjoys skiing. On one winter trip, your cousins invited you to try ice scuba diving. It was a very thrilling and an experience that you know you'd want to try again. You took pool sessions when you went back home and did an open water scuba dive session in Mexico to get licensed as a scuba diver. When you were in Mexico, a friend you met there invited you to go check out his resort in Hawaii. He said he'll give you food and lodging and entertain you for your whole stay. It was an offer you couldn't pass. In Hawaii, you surfed until you couldn't feel your legs anymore. When you went back home, you already had a surfboard in tow.
Needless to say, you love sports, movement, and any activity that brings out the adrenaline in you. But since you have been doing all sorts of sports and your space in the garage is limited, there is no more space to move around the garage.
We're here to help you fix your dilemma. To maximize the storing capacity of your garage, it helps to of course declutter and throw away or sell those items that no longer serve you. And then, you can install smart storage solutions such as overhead storage racks and wall shelves from FlexiMounts that will make use of the space in your ceiling and vacant walls to store your belongings in the garage.
Here are some options including a bike rack:
For ample vertical support and longer ceiling brackets, this product is for you. It will prevent the shelf from falling from the ceiling because it is secured to the wall. Its weight capacity is 400 to 600 pounds and the height can be adjusted from 22 to 40 inches. It is made of cold-roll steel that is guaranteed to be of high quality after undergoing rigid tests. This is also a waterproof product that could avoid getting your products damaged from water. It could store seasonal items such as athletic gear you only use for winter or for summer. This comes with an integrated grid design that makes it stand out from others available in the market. This comes in black and white and you may choose from different storage spaces: 4' x 8', 4' x 6', 3' x 8', 3' x 6', and 2' x 8'.
If one of your worries is installation, don't worry because this can be easily installed by following the step-by-step manual and installation template that comes with the product.
Price: $79.99–$369.98
For items that you need to be accessible on a regular basis, it's best to store them on a wall shelf where they can easily be reached by hand. This wall-mounted storage solution from FlexiMounts comes with all the necessary hardware which makes it easier to install in a concrete wall or wall studs. It's 2x6 in size and could carry 400 pounds in total. It's made up of top-of-the-line, powder-coated steel that has undergone quality tests. Its buckle design comes with velcros, a feature that prevents it from falling. Homeowners may play around with installment because of the product's flexible layout with various combinations and different stud spacing. This unit comes in either black or white. It is a certified classic FlexiMounts product.
Perfect for any home, this wall-mounted bike rack has a height adjustable feature with a weight capacity of up to 300 pounds. It's made of cold-roll steel that can support up to six bikes. These are J-shaped hooks that will secure the bikes in the proper vertical position. The hook spacing can be adjusted based on where it'll be stored.
These can also be easily installed with just four steps to follow. Drill holes in a horizontal line where you can install wall plates with tapping screws. Pass the bike rod through the plate in the left wall and insert the hooks on the right end of the bike rod. Last is to fix the left end of the rod with two screws then plug it into the right end.