Everybody loves an organized look.
However, the process of cleaning up and organizing your necessities are the major things that make it such a tedious chore. By treating it like a chore, most people are having a hard time organizing and preparing their stuff. The garage especially takes the cake for the hardest part of the house to keep clean yet it should always remain clutter-free.
But how can you assure a mess-free look if your whole garage is less than the usual size? Enter the GR
48 4′ x 8′ overhead garage storage rack white
by FlexiMount! Still do not know what makes this overhead garage rack clear the competition? Do not worry, all of your answers are here!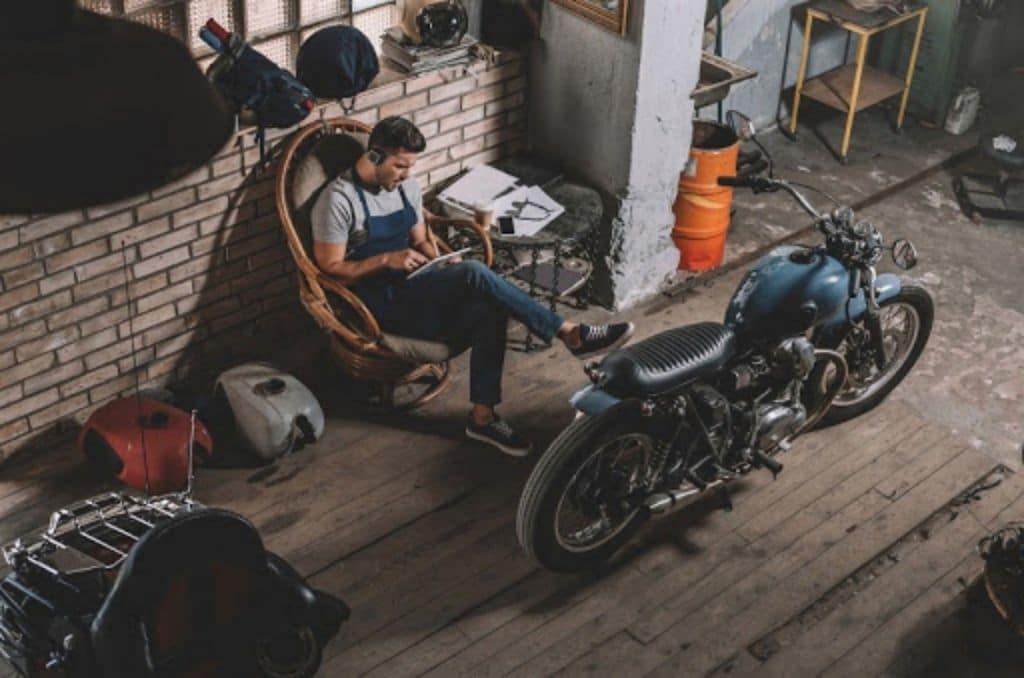 What makes its tick?
Let's get started on the most obvious reason why you are thinking of getting a FlexiMount Garage Rack - the additional storage and more space to move around the garage is heaven-sent. For that reason, the GR

48 4′ x 8′ overhead garage storage rack white

by FlexiMount is the thing that you need. With the heavy gauge cold -rolled steel construction, it can carry around 600 lbs of your power tools, materials, and even household chemicals that need to be out of children's reach.

This FlexiMount Garage Rack is made of industry-quality metal, which makes it particularly tough, and the powder coat to protects the steel from corrosion and crumbling over time.

Worried about how to install the GR48 4′ x 8′ overhead garage storage rack white? Do not fret as this ingenious product has fastening systems for suspending additional objects, such as lamps, from the bottom.

Aside from being a storage rack for your garage, you can also optimize this for hanging additional lights inside. This especially works if you have a roomy and high garage ceilings to keep the rack out of everyone's way

The amount of freed space will astonish you once all of your garage tools are stacked above with the use of the GR48 4′ x 8′ overhead garage storage rack white. Your neighbors would be wishing they have your garage because of how tidy and pleasant it is to look at from afar. Wondering if it will be like a Monet painting that only looks good from a distance? No worries here, because you would adore the additional space where you can put bigger stuff around the garage.

Do you have little energetic children running around the house? Or do you have pets that could trip over your garage tools? Ease your mind off from these scenarios as the GR48 4′ x 8′ overhead garage storage rack white by FlexiMount provides ample space for you to keep dangerous tools and paints out of their way and reach.

Not only would you have the best overhead garage rack, it also can accommodate any type of foundation that your house utilize. Do you have ceiling studs? The GR

48 4′ x 8′ overhead garage storage rack

is perfect for you. Concrete ceilings stopping you from investing in a FlexiMount Garage Storage Rack? No worries, since you are assured of safety and a great organizer. No matter where you install the GR

48 4′ x 8′ overhead garage storage rack,

you're safety is always the priority here at FlexiMount.

Let us all say no to slaving from hard to assemble garage storage racks with the GR

48 4′ x 8′ overhead garage storage rack white

by FlexiMount.

The grid system integrated into the model simplifies assembly which lessens the amount of time that you would spend.

Additionally, an installation guide is included to assist you in developing a strategy for storing your belongings in the most effective manner possible.

The garage storage rack height can be changed between 22" and 40", making it a convenient and secure place to store your possessions.

To kick the competition to the curb, FlexiMount provides thicker screws that guarantees the highest quality and safety. Rather than spending thousands of dollars on a garage storage rack with subpar materials, go for gold with FlexiMount.
Still not convinced? Here are a few FlexiMount customer reviews to shed more spotlight to this excellent garage space solution.:
"I normally don't write reviews for things but this was something I felt obligated because of how awesome this thing is. Got this on a cyber Monday deal for $115 which is a steal for this…I would say anything under $200 and it's worth it. I'm going to go through a few points to make your life easier with this product.
1. Study the dimensions of this thing and make sure your particular installation can accommodate it. It is 8 x 4 and it must be installed perpendicular to the floor joists that way the load across 6 joists. I would not recommend installing this parallel to joists as then you are relying on only 3 joists for support.
2. Make sure you have 2 people for installing. Is it possible with 1, sure but it will save you SO much to have some help. My Dad came over and helped me out.
3. It accommodates heights between 22-40 inches. I had to cut down all 12 pieces to accommodate a 20 inch height. It is possible it's just a chore but this is not a knock on the product.
4. If you do the 3 steps above you will have a successful installing and be extremely happy with the install as I am. It is VERY sturdy and adds storage space where it's just empty space. Takes planning but this is just the nature of the product and not a knock or it at all. Comes with giant lag bolts, they give you a tool for this but I recommend at the minimum a ratchet. Some have said that the instructions could be better but honestly it's pretty straight forward but it's tough to install and will take you some time to install it properly." - Alex T.
"Amazing product. You do not have to be EXACT on the measurements, an inch or 2 off on the ceiling mounts, it works perfectly fine." Austin Hatcher
Thanks to the amazing features and stellar reviews, it is no wonder why the GR
48 4′ x 8′ overhead garage storage rack white
by FlexiSpot are selling like hotcakes!