Do you feel at a loss where to keep items that you would be discarding sometime soon?
You are not alone. Most people don't know where to put items that they won't be keeping permanently. They don't want to put it inside their homes because it would just take up space where they can move around. They don't even want to throw it already because they think they can still use it in the future. They are looking to store it temporarily for a friend or a relative until the said person takes it from them. They are are storing it temporarily and will be using it for an occasion or event. They used it for their business that did not become successful but they still think it would have a use for them should they decide to reopen the business. They are renovating a room in the main house or would be moving to a new house but it's still under construction so they need to have a space for these items while they're still stuck in the old house.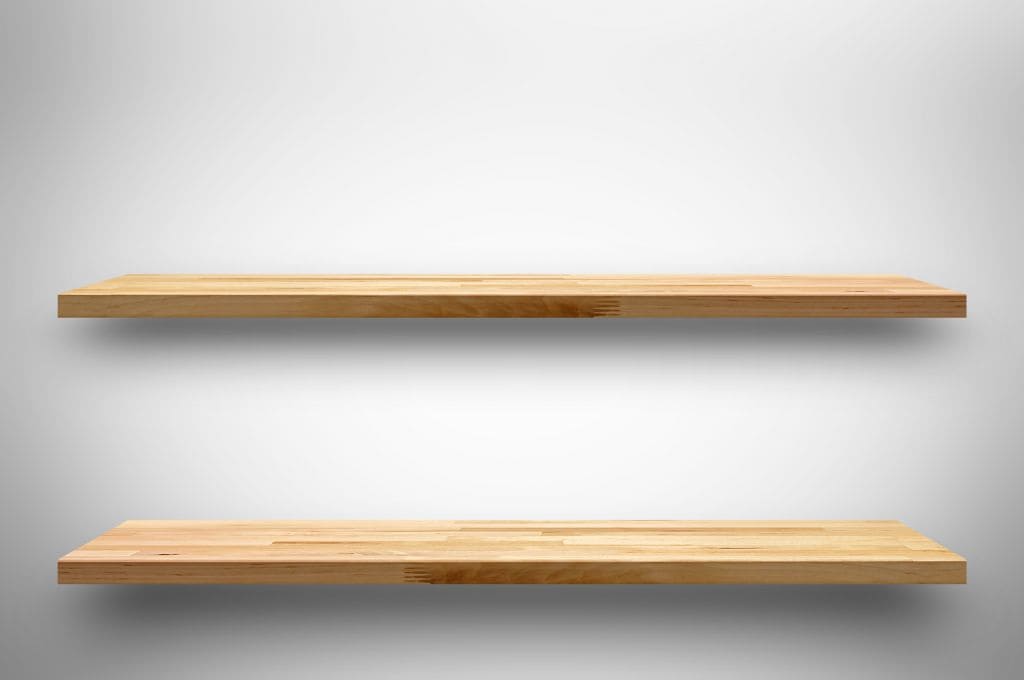 Do not panic if you are in any of the aforementioned situations or a related case. These are items that can be beneficial to you in the future so you'd want to take care of them even if they don't have a purpose for you at the moment. So why not make use of wall shelves installed in your garage? This is the kind of storing solution that you use for items that you need to be accessible, meaning you won't need to use a ladder to reach them or to take out other items just to be able to take them out as well. Wall shelves, as the name implies, take the space of your vacant walls which means you would have more room to move around your garage even if you have many items stored inside.
FlexiMounts is a one-stop shop for different kinds of garage storage units and one of its category offers are wall shelves. We list down below what you can get from the brand:
Price: $79.99–$369.98
If we haven't reiterated enough, for items that you need to be accessible on a regular basis, it's best to store them in a wall shelf where it can easily be reached by hand. This wall-mounted storage solution from FlexiMounts comes with all the necessary hardware which makes it easier to install in a concrete wall or wall studs. It's 2x6 in size and could carry 400 pounds in total. It's made up of top of the line, powder-coated steel that has undergone quality tests. Its buckle design comes with velcros, a feature that prevents it from falling. Homeowners may play around with installment because of the product's flexible layout with various combinations and different stud spacing. This unit comes in either black or white. It is a certified classic FlexiMounts' product.
ADJUSTABLE 3-TIER WALL SHELVING
Price: $89.99 – $99.99
If your garage isn't wide or you want multiple shelves, FlexiMounts also has wall storage options that feature up to three levels of shelves. The company boasts a patent design in structure where you don't need any tools to adjust the product. The weight capacity of this wall shelf is 300 to 450 pounds in total. You may adjust the height of each level according to your actual needs. It comes in two sizes that you can choose from: 1'x3' and 1'x4.' It is made of powder-coated steel that is guaranteed to be of high quality. Like the other products, even though this is in three shelves, it can also be easily installed by one person. It is also compatible for use in wood studs or a concrete wall.
CORNER 2-PACK 2′ X 4′ WALL SHELVING
Price: $179.99
Next on the list is a product that is perfect for small garages. This wall shelving will make use of corner space that can guarantee to optimize all vacant spaces in your garage. It can be used as a corner shelf or a 2-pack shelf. Like the other wall shelves and overhead storage racks from FlexiMounts, this item also features an integrated grid design. It's easy to install by one person because the package comes with all the necessary hardware. An installation template will also help locate where to mount the holes. You may install it in wood studs or a concrete wall. For additional storage, this is compatible with FlexiMounts GRH2/GRH2B and hooks GRH1/GRH1B.
GENERAL 2-PACK 2′ X 4′ WALL SHELVING
Price: $139.99
If you don't have much space in your garage, you may opt for this BR24 general 2-pack wall shelving. It is 2'x4' in size and could carry 440 pounds in total, 220 pounds per tier. It is made of powder coated steel that is of high quality and has passed through rigid quality tests. It can easily be installed by one person because it arrives in one box that has all the hardware you would need. You may choose to install it in a parallel or vertical manner. Like our other products, this also features an integrated grid design that makes it stand out from others in the market, makes it easier to assemble, and gives it more stability compared to other storage solutions that have a multi-piece assembly. You may opt to add flat hooks from FlexiMounts so that you could hang your bikes. It comes in black and white.
Final Word
Even if you will just keep your items temporarily, these wall storage options, when installed, can be kept for longtime use. Guaranteed durable and sturdy, you can use these storage units for items that you need regularly and have to be within reach on a daily basis. FlexiMounts designed its storage units to carry heavy-duty equipment so you wouldn't have to worry if you are keeping items that are bulky and heavy.
Also, may we remind you that not all things you aren't using at the moment should be thrown away. Ask yourself if you see them being used in the near future. This will save you money instead of needing to buy a new product months from now just because you decided to throw it away at present.