Aside from the beautification and modernization of the garage's interiors and overall aesthetics, one that we often overlook is the upgrading of the walls. The upgrade goes more than repainting with colors that are on-trend, and non-toxic material. Due to the normal wear and tear, the material of the walls also needs revamping. So, in choosing the material for your walls, you may want to look for something that is maintenance-free so as not to add to the hassle of getting your garage in a pristine and organized condition.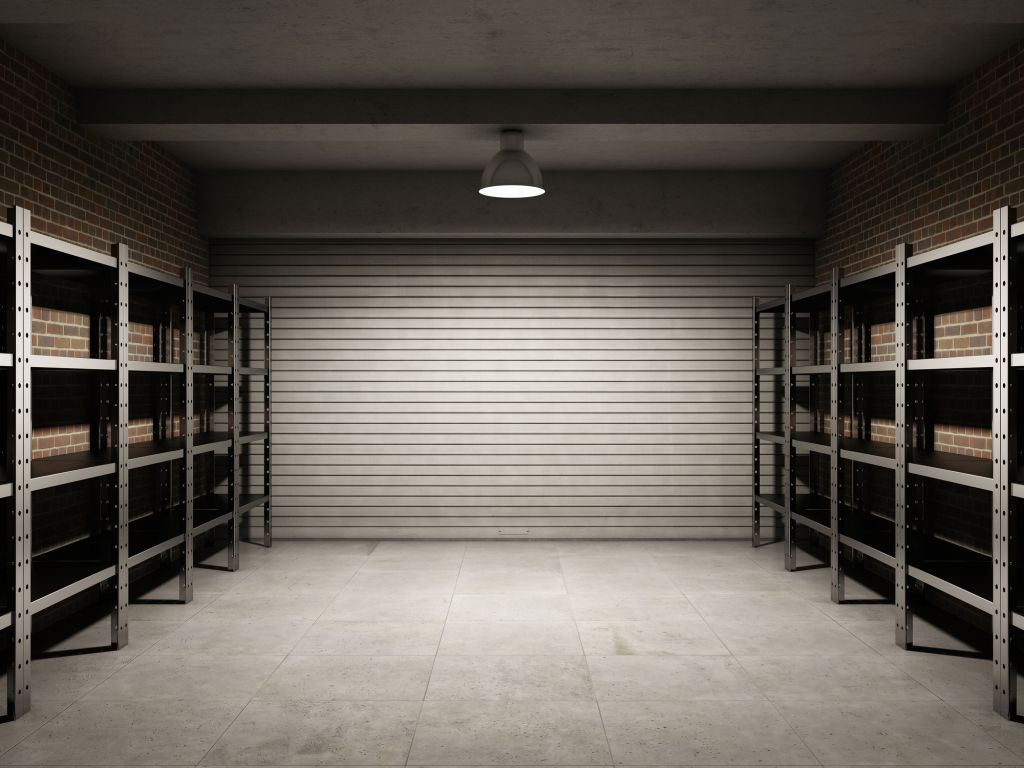 Here are three of the most popular materials that are used in the garage:
Metal Panels
We would like to start it off with metals. As many of you know, corrugated sheet metal is not one that is commonly used, but is gaining more attention nowadays. Rightly so, because it gives off a professional look in your space due to the reflective shiny look of the metal. The only disadvantage of this material is it is a tad more expensive than the other two most common kinds, which are the wood and drywall options. However, metal panels are known for holding it up very well, so it is cost-effective in the long run. And it is actually easy to install, albeit with its initial reputation, as it can be fastened directly to wall studs.
Wood Walls
Wood walls are known for being very durable, compared to other materials like the drywall. You are assured when hanging tools on the wood walls because they are generally strong enough to hold them. Also, wood is a natural sound barrier, which is helpful especially when you are also using the garage as a workshop area and the machines that you are operating create loud noises. On the aesthetic aspect, it gives to the garage room, it brings warmth when painted or stained. There are three most common types of wood that are used in the garage: plywood, oriented strand board or OSB, and medium-density fiberboard or MDF. The plywood is the easiest one to install as it can be done by a lone individual due to the lightness of its weight, and can be nailed directly to the studs. However, the downside of installing a plywood is that it is prone to warping, getting mold and bacteria when exposed to high humidity levels, and eventually getting wet. The OSB provides structural support as it is strong and durable because it is made of strands of wood pressed together. Moreover, on the aesthetics side, the OSB's unique texture gives an industrial and modern look to your garage. The MDF is usually used as battens. It also takes paint beautifully because of its smooth surface, however, staining is not an option for this. The MDF is great for slatwall panels, which can be used for hooks and shelves.
Drywall
Out of the three most popular materials, the drywall is the least advantageous, but not really a bad option either. They wear out pretty easily and faster than other materials. Also, if you want to maximize your walls by hanging shelves, hooks, and cabinets, you need to add additional blocking as the drywall is not sturdy enough to hold the storage systems, tools, and equipment. Moreover, installing the drywall will require more labor as it weighs around 50 pounds per sheet. And it also needs mudding, taping, and sanding to have it painted over. Painting is an important finish because the drywall does not look that good when left unpainted.
Once you have upgraded your walls, it is high time to maximize the wall space by installing wall shelves. It is the secret to maintaining a clean and tidy garage. Decluttering your garage does not need to be burdensome. Clearing and cleaning the garage space can be done with ease by using the right equipment. And by finding the correct storage for your space, it answers most of your problems on how to create more floor space for your vehicles and activities that need foot traffic. There are many wall shelves and overhead garage storage available in the market. A quick search on e-commerce sites will show hundreds of products. But looking for what will be best suited in your garage will take time if you do not know what you want and need in a garage storage. Aside from the affordability and price, the criteria that you should look for in a storage equipment is that you can also utilize an organizing shelf that can be of multiple uses and offers flexibility, which will suit your needs–whether it is for weight capacity, reinventing of the orientation of the shelf and compatibility with the kind of walls that you already have in the garage. It is common sense that it will be easier and financially logical to get a rack that is already compatible with the build of your garage. The Fleximounts WRC24B Corner 2-Pack 2' x 4' Wall Shelving is one such reliable top storage solution. You can save a great amount of space in the garage by using the corner walls to install the wall shelf. Moreover, it offers flexible installation as you can use the WRC24B either as a corner shelf or a two-pack wall shelf. It is also compatible and suited for either wood studs or concrete walls. It is made of powder-coated steel, which is responsible for its heavy-duty and sturdy performance. Each shelf can carry a maximum weight of 220 lbs without it being wobbly, so you are assured of the safety of the items stored on it and you do not need to worry about falling objects cluttering your garage. Additionally, its one-piece grid design for easier assembly makes it more stable compared to others with multi-piece assembly available in the market. Assembling and installing this wall shelf will be a breeze as it is designed for easy one-person installation. In the package, all the hardware that you need is already included, as well as the installation template that helps with the mounting of holes, and the bubble level that helps get the perfect horizontal location. Moreover, the Fleximounts WRC24B Wall Shelving storage space offers additional storage options. The storage can easily be expanded with the Fleximounts GRH1/GRH1B hooks or GRH2/GRH2B hooks. You can use the hooks to store bikes, tools, cleaning materials, and more.
Take advantage of the FlexiMounts Sale
Do not miss out on the great discounts offered right now by FlexiMounts! Enjoy the 15% off when you buy a wall shelving with hooks.