W

e all have that one excuse for not cleaning–we have no time. We are already busy with our lives as it is. May it be with our careers, our lives as homemakers and keepers, or any miscellaneous stuff that eats our time. So, where does cleaning fit in our schedule then?
However busy we are with our everyday lives, we should set a time to ensure that we keep our garage organized and clean. You do not need to tidy things up all in one go. It could be 10 minutes a day, an hour per day on weekends, or whatever fits your schedule. Staying on top of the garage cleaning will yield good results if you do it consistently. This way, you would less likely feel burdened when you see your garage starting to pile up junk again and would be needing another round of overhauling.
If you have a system of cleaning the right way, then your job would be a lot tad easier. And, if you can imbibe it in your system, then cleaning would be a breeze. It will no longer feel like a task that is hard to accomplish.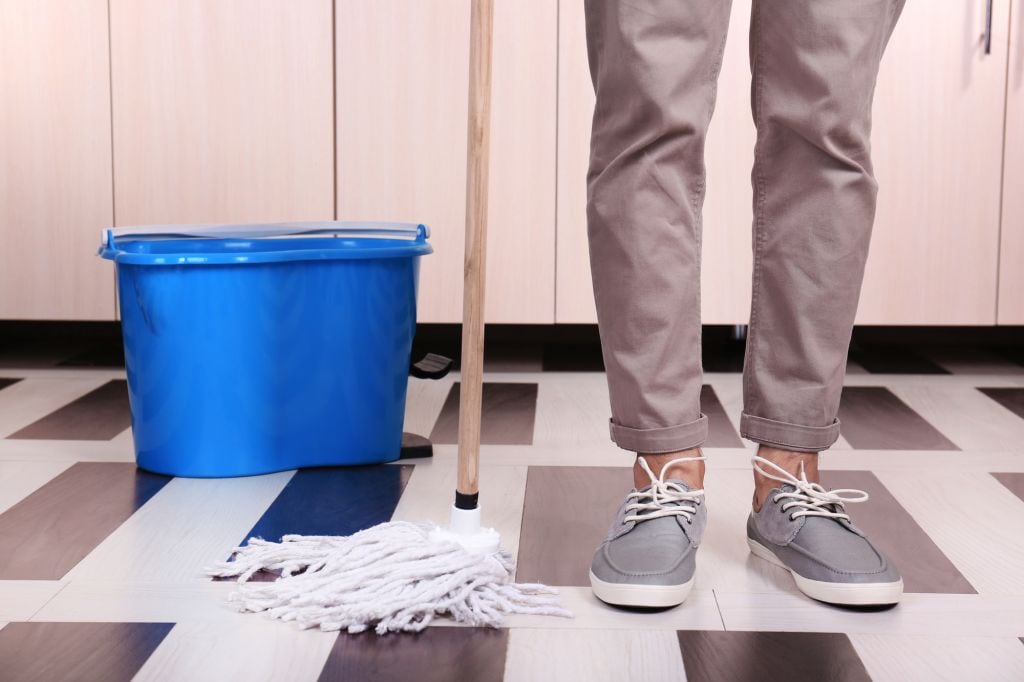 Easy ways to clean the garage
Once clutter piles up, it could get out of hand easily. And too fast that you would not be able to keep up. So to prevent this from happening, here is a list to manage the clutter in your garage.
When you use a tool or take out an item from its storage, return it in its proper place immediately. Make it a habit to never leave it in the area where you used it, instead, exert effort to bring it back where you got it.

Also teach your children to do the same when they use anything they got from the garage. Start them young.

Spare at least 15 minutes to sweep the garage floor every week.

Have a dedicated area for your trash cans and recycling bins. And keep them clean and organized. By having trash cans and recycling bins in the garage, you ensure that all the stuff that needs to be thrown away will be placed in these bins instead of parking them anywhere else in the garage.

Do a semi-annual thorough cleaning in your garage. Go over all the items one by one and decide whether you are still going to keep and store them or is it time to donate or throw them away. The rule of thumb is to let it go if you have not touched it for a year.

Another thing to be aware of is if you cannot walk comfortably through the garage, then most likely that your space is not organized and clean. If so, look into reliable and durable storage systems that are off the floor so you will have more space to move around.
How much time should one dedicate to cleaning the garage?
The answer would be–it depends. It varies greatly from one garage to another as you should factor in the size of your space, the state of clutter, and how many people will tidy up the space. If you can constantly maintain the garage, 15 minutes a week should suffice. For deep cleaning and decluttering, allot at least two hours.
If you want things to be done faster, having a helper would make the work easier. Make sure to work in zones and have a checklist of what you should accomplish at a certain schedule.
Make sure to invest in a reliable garage storage system
Decluttering your garage does not need to be burdensome. Clearing and cleaning the garage space can be easily done using the right equipment. And by finding the correct storage for your space answers most of your problems on how to create more floor space for your vehicles and activities that need foot traffic.
There are many wall shelves and overhead garage storage available in the market. A quick search on e-commerce sites will show hundreds of products. But looking for what will be best suited in your garage will take time if you do not know what you want and need in a garage storage.
Aside from the affordability and price, there are other criteria that you should look for in a storage equipment. One such factor is that you can also utilize an organizing shelf of multiple uses and offers flexibility, which will suit your need. Whether it is for weight capacity, reinventing the orientation of the shelf and compatibility with the kind of walls you already have in the garage. It is common sense that it will be easier and financially logical to get a rack that is already compatible with the build of your garage.
The Fleximounts WRC24B Corner 2-Pack 2' x 4' Wall Shelving is one such reliable top storage solution. You can save a great amount of space in the garage by using the corner walls to install the wall shelf. Moreover, it offers flexible installation as you can use the WRC24B either as a corner shelf or a two-pack wall shelf. It is also compatible and suited for either wood studs and concrete walls.
It is made of powder-coated steel, responsible for its heavy-duty and sturdy performance. Each shelf can carry a maximum weight of 220 lbs without being wobbly, so you are assured of the safety of the items stored on it and do not need to worry about falling objects cluttering your garage. Additionally, its one-piece grid design for easier assembly makes it more stable compared to others with multi-piece assembly available in the market.
Assembling and installing this wall shelf will be a breeze as it is designed for easy one-person installation. In the package, all the hardware you need is already included, the installation template that helps with the mounting of holes, and the bubble level that helps get perfect horizontal location.
Moreover, the Fleximounts WRC24B Wall Shelving storage space offers additional storage options. One can easily expand the storage with the Fleximounts GRH1/GRH1B hooks or GRH2/GRH2B hooks. You can use the hooks to store bikes, tools, cleaning materials and more.