S

top right there if you're thinking of putting your garage upgrade on hold again. Or simply rescheduling another decluttering session and moving it to next month. It's already 2022 and it's about time you start the year with a clean home.
A garage can very much serve as a storage space for your possessions and you not cleaning it is wasting its capability or not using it to its maximum. It probably is already home to pests that may or may not be dangerous to your family and your belongings currently stored there. Some of you might not even be able to park your car in the garage (it's the primary role, by the way!) because you have so much stuff that you don't use but are stored in the garage.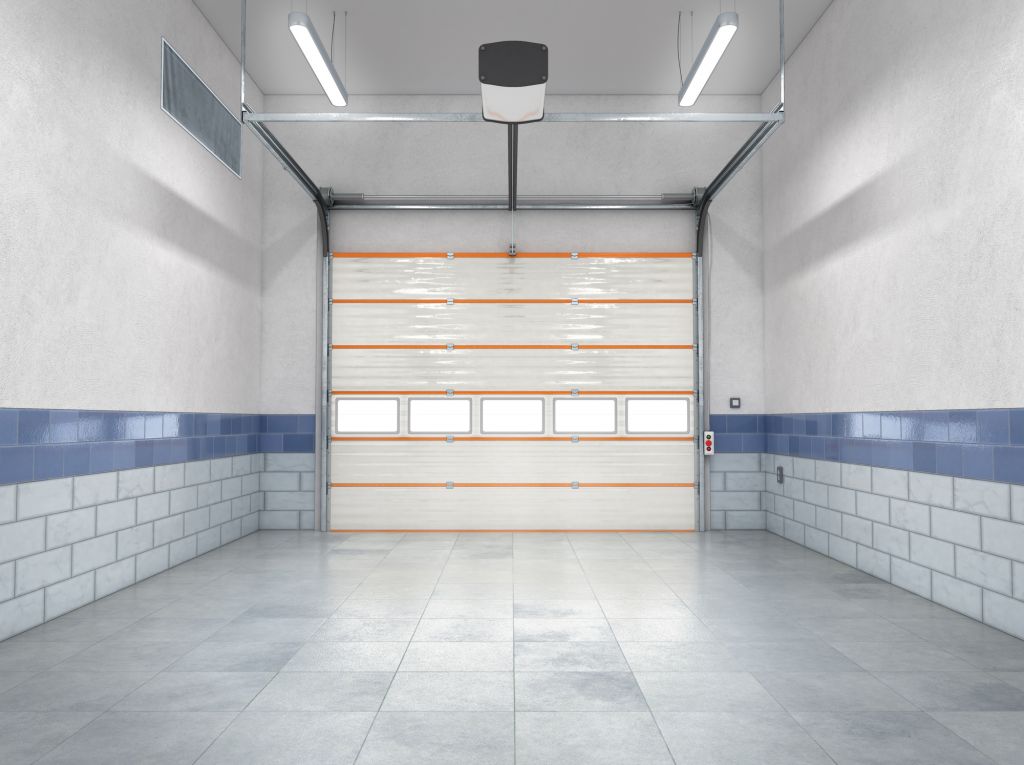 The longer you put off cleaning time, the harder it'll be to motivate yourself into actually doing the work. Trust us. If you need a reset this year, the best way to start is to let go of tangible items that don't serve you anymore and have some space for new ones that may add value to your life. Then you could move on to non-tangible aspects of your life that you also need to work on.
Cleaning the garage can also be a bonding opportunity for the whole household. You may assign roles based on who could carry this and that, who could reach the topmost corner, or who could sneak in a hole to get something that has been stuck there for ages. It can easily become the first family project of 2022.
First, you get rid of the items that don't serve you any good anymore. Then, you clean the garage thoroughly, from floor to ceiling. The next step is to check if there's an area that needs repainting, repairing, retiling, or other skilled jobs. After all of that has been addressed, the next step is to install storage solutions that will be perfect for your garage.
We have some recommended overhead racks, wall shelves, and bike racks from FlexiMounts that you may want to check out for a brand new, clean garage this 2022.
This has been around for quite some time but since you haven't been paying attention to your garage, you might have missed ceiling-mounted storage solutions that definitely add floor space. This classic overhead garage storage rack allows for a height adjustment ranging from 22 to 40 inches that will give you a smaller or more space as needed. It can carry a total of 400 to 600 pounds. It's made of cold-roll steel that is guaranteed to have a safe and high loading capacity. It can be easily installed through a step-by-step instruction and installation template that will come along with the box. It's also waterproof and can avoid water damage and store seasonal items. Its integrated grid design makes it stand apart from others in the market. Because the wire grid and the frames are welded together, the unit is assured to be sturdier and much more stable than other products available in the market.
There's another garage storage solution that has been on-trend, and for good reason. Ceiling mounted storage racks are harder to reach and would need you to sometimes grab a ladder to reach. For items that you want to be accessible, they are better stored on a wall shelf. This wall-mounted storage solution from FlexiMounts comes with all the necessary hardware, making it easy to be installed by one person in a concrete wall or wall studs. It's 2x6 in size and could carry 400 pounds in total. The material is powder-coated steel and is guaranteed to be top of the line after undergoing strict quality tests. Its buckle design comes with velcros, a detail that prevents it from falling. During installment, homeowners may customize it to their liking because of its flexible layout with various combinations and different stud spacing. This unit comes in either black or white, perfect for any garage aesthetic.
If you are an active family and love to go around the neighborhood or take trips via your bikes, then there should be space in your garage for them. We're talking about multiple bikes so it's much better to have a storage solution that could support all the bikes your household owns.
It's perfect for any home because the height of this product is adjustable and the weight capacity is up to 300 pounds. It's made of cold-roll steel that can support up to six bikes. These are J-shaped hooks that will secure the bikes in the proper vertical position. The hook spacing can be adjusted based on where it'll be stored. These can also be easily installed with just four steps to follow. Drill holes in a horizontal line where you can install wall plates with tapping screws. Pass the bike rod through the plate in the left wall and insert the hooks on the right end of the bike rod. Last is to fix the left end of the rod with two screws then plug it into the right end.
Final Step
After installing new storage solutions, make use of them by putting your belongings one by one. Separate those that you need to be accessible from those that are seasonal in use. Plan the best layout so that you can move and work efficiently in your garage. Know where you'll also be parking your car.
When putting your items in the garage solutions, one tip is to label the containers so that it won't be a hassle looking for your tools or belongings. Make sure your labels are big and readable even from down under.
Yes, it may seem like a lot of work but once you get your hands dirty, we bet you'll enjoy the process and be proud of yourself for pushing through!