I

f you have a habit of storing items in your garage as is, thinking that you would take care of them later, then most probably your garage looks like a complete mess right now. If you are wondering how we have guessed it right, well, haven't we all passed through that phase?
Winter has passed, and so does spring. You have given yourself a long time as leverage and an excuse to wait for summer to finally jumpstart cleaning your garage. Do not wait for summer to pass again, saying that it is too hot to work in the garage, especially if it involves thorough cleaning. Little do you know, the cycle has already reached a year, and you have not done anything significant to lessen your cleaning workload.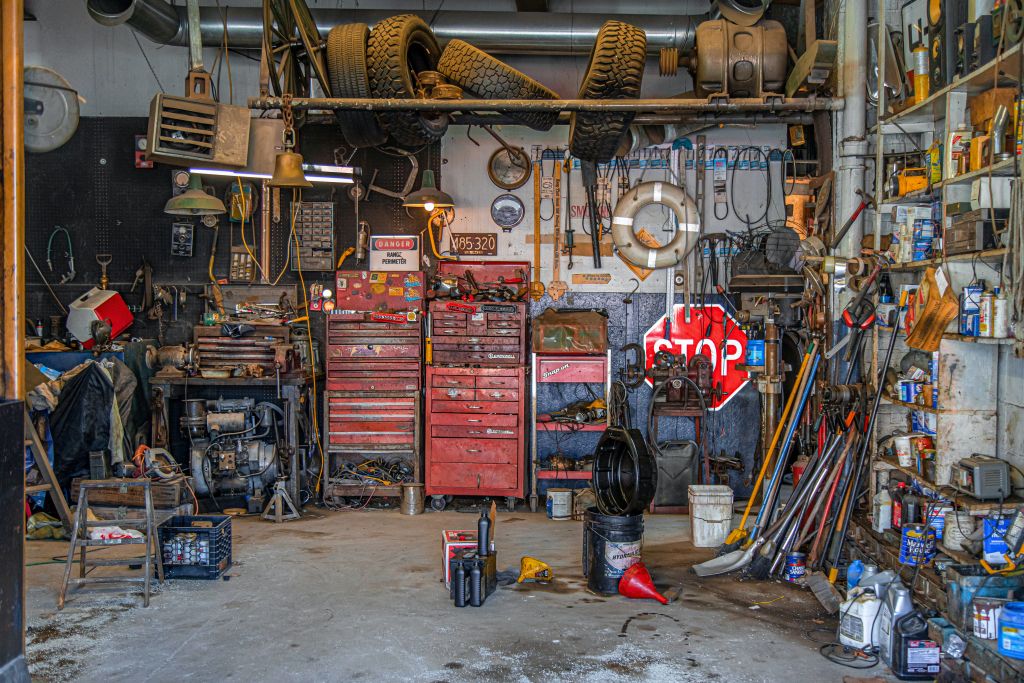 So, keep your excuses buried and finally bring yourself to lift that box to the doorway as a start. Cleaning is more of a mindset battle against yourself. It is so easy for your lazy self to win over. But, remember, you are strong and independent, and you will overcome the negative thoughts and triumph over complacency.
First step is to have a vision.
Re-evaluate how the garage should be used as you deem fit. Do you still want to use it traditionally as a parking space? Go ahead. Do you also want it to be an area where you can work on your hobbies and workshop? Good idea! Do you want it to be a repository of your stuff? Why not?
Whatever you choose to do with your garage, you can accommodate them all with careful planning and, of course, maintaining the space as clean and organized as one should have done.
Having a vision does not stop there. Every vision needs concrete actions. And the first one would be to get started.
Do not go sentimental over your stuff. Toss away the things that do not merit a space in the garage.
A common misconception when cleaning the garage is just rearranging or relocating the things that are already in the garage. Yes, you may have organized them pretty neatly, however, over time, you would be facing the same old story–a chaotic garage. Not only does that habit a waste of time, but it is also a waste of space.
As you sort your stuff, you would be shocked at how many items have already been stuck in the garage. You may not see yourself as the hoarder kind of person, but when you go over your entire garage, you will see multiple items of the same kind or even tools and materials that you haven't used at all. Just because you keep buying things when you could not find them in the garage. Or in some cases, you have the mentality that you would fix or have them fixed for you to be able to use them. But in reality, you will never have them fixed and resulting in just buying a new one.
So, you must train yourself to categorize all your stuff into three: keep, throw, or donate. Do not go sentimental over some items that you have barely touched for over a year. It is time to let it go, and have another person use it to a maximum. A rule of thumb to always follow is when you have not used it for at least a month to three, donate or throw it away. Because most likely, you would not be using it for the remaining months, unless it is season-specific or holiday decorations.
Start organizing.
Organizing your garage can be a daunting task. For one, you cannot simply give up your vehicle space to make way for more items to be stored on your garage floor. So, trying to fit all the stuff that you have and sharing it with your car can mean a lot of calculation and creativity. Opening up as much space as you could means making your garage a functional space that you can use optimally.
The smart solution for all your woes is installing an overhead garage storage rack. By optimizing the ceiling space and converting it into a storage space would be the perfect solution to decluttering the garage. The unused overhead space can become your haven to store important stuff that needs a new home outside your living space.
One such amazing storage is the Fleximounts GR48F Basic 4′ X 8′ Overhead Garage Storage Rack. The heavy cold-rolled 14 gauge steel construction ensures long-lasting use and provides safety loading up to 600 lbs with ⅜" plywood or thicker. The high-quality screws provided in the package are thicker than industry standards and have gone through strict tests.
The rack is also height adjustable to suit your needs. It can go from 22 inches to 40 inches dropdown and provides up to 105 cu. This is beyond comparable to other racks available in the market with a maximum of 33 inches ceiling drop down and a maximum of 88 cu. ft. of storage. The dimensions of the GR48F is 96 x 48 x 22-40 in.
Moreover, the Fleximounts GR48F Basic 4′ X 8′ Overhead Garage Storage Rack offers installation practicality as it can be both for parallel and perpendicular installation. In either case, you only have to make sure that the vertical posts are 48 inches apart. If your garage's ceiling is finished with a drywall, you can use a stud finder to locate the ceiling joists.
The rack consists of two frame reinforcement bars and four corner triangles. The rack is a specially designed vertical post that allows for embedded deck mounting. For added security and peace of mind, it has multiple mounting points for attaching the deck and frame firmly with tapping screws.
This Fleximounts overhead storage rack provides space for creativity and flexibility as you can customize the color of the wooden decks or even better, recycle the old wooden boards that you have lying around the garage or lawn. But note that the recommended size is 4'x8' and has a thickness of at least ⅜". Also, you can opt to choose Fleximounts wire grids as a base or deck for the rack. Either way, it provides sturdy storage for all your unused and seasonal items.
Do not worry about the installation as it is easy to comprehend with the installation instructions and template that go with the package. And you do not need to be a construction expert to do such a garage project. Though this project may be finished by an individual, for one's safety, it would be better to assemble and install the rack with the help of other individuals.