A

re you one of those who consider their garage as a source of embarrassment and would swear never to open it when there are visitors and neighbors watching? Well, apparently, you are not alone.
According to an Impulse Research survey, around 24% of homeowners get embarrassed when they leave their garage doors open. Now, if you do some math, imagine if you open your garage door on an average of three times per day, that would be more than a thousand times of enduring the embarrassment brought by your garage in just over a year.
So, before you get any more unwanted humiliation, time to do something about your garage. And this could also be a way to increase your home value.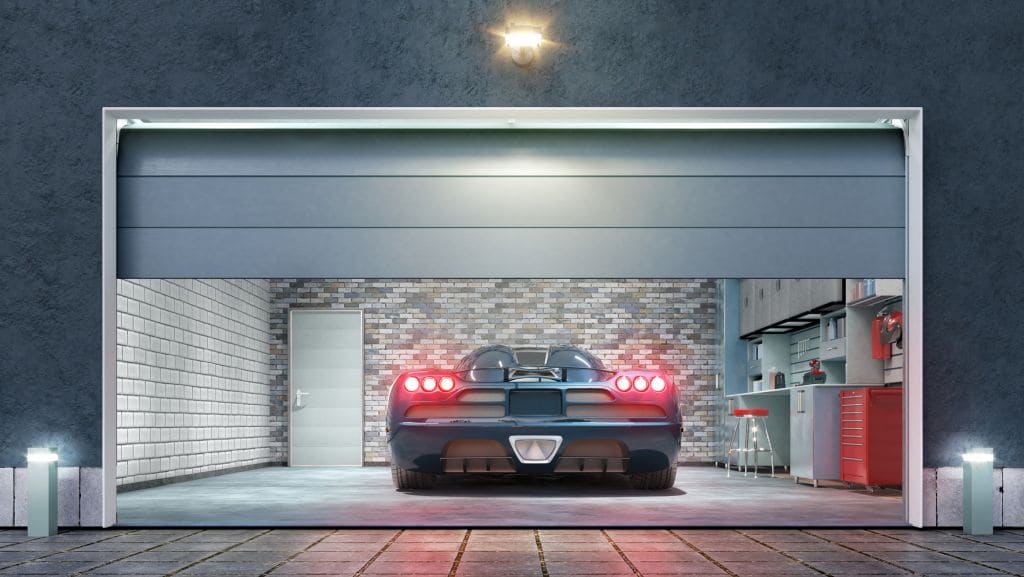 It is more than the exterior features
While the first thing that anyone could notice in your house is the exterior like the garage door, windows, lighting, masonry, roofing, which could be extended to your lawn, landscaping, fences, porch, and driveway.
But, the interior is just as important as what is outside. Once you open the garage doors, what do you see? If clutter, dust, and chaos are what meet you first, well, then it is only understandable that you get red-faced and shamefaced.
A beautiful garage–a clean one at that–will surely make a statement. By extension, it also reflects the character of the homeowner. In a survey of 500 realtors by Braun Research, 88% believe that "maintaining an organized garage reflects an owner's pride in their home."
Moreover, in another study, Thompson's Company found that 52% of homeowners want a garage that neighbors envy. However, many still take a pause at the thought of making home improvement upgrades, and a mindset that it will be done eventually in the next two years. But, why wait when you can do it now!
Start decluttering, first and foremost
Did you know that around 50% of American homeowners say that the garage is their most disorganized part of their house, according to the National Association of Professional Organizers? Well, it is not hard to believe as you take a peek at your own garage space.
Clutter is the roadblock to maximizing the full potential of the garage. Because of the disorganized items stored in the space, you are likely to lose the floor area to store your vehicles. Parking them inside the roofed garage is much safer than parking on the streets or on your driveway as falling branches and other external factors that cannot be prevented may damage your car. And that would mean extra money to shell out.
To combat this ongoing garage woe, take action by decluttering the garage. It will be hard at first because the sight of clutter is already demotivating, but take courage. If you do not do it now, the problem will only be prolonged.
3 ways to keep the garage well-organized
Start off by removing all the junk that has been making a home for quite some time, or even years. The trick of the trade is to clear out all the stuff that you haven't touched for years, those that are beyond repair, and after much thought, those that you will not be needing anymore.
After that, you will see a much more spacious garage. Then, the next step is to choose a storage system that will work. Overhead garage storage and wall shelving are the latest trends for good reasons. They make use of spaces that are otherwise overlooked in the garage–ceiling and walls, and clear floor area that could be maximized as vehicle parking and foot traffic for your workshop activities.
And lastly, one that creates a more long-lasting impact, maintaining a tidy garage. It takes dedication and patience, lots of it actually. This step need not be an individual-only kind of task. Delegate small tasks among your family members like one has to make sure that the floor is swept and vacuumed regularly, one has to check the doors and windows for cracks and rust, and one has to oversee the maintenance of the stored items in the garage, and more.
What we recommend
There are many wall shelves and overhead garage storage available in the market. A quick search on e-commerce sites will show hundreds of products. But looking for what will be best suited in your garage will take time if you do not know what you want and need in a garage storage.
Aside from the affordability and price, the criteria that you should look for in a storage equipment is that you can also utilize an organizing shelf that can be of multiple uses and offers flexibility, which will suit your needs–whether it is for weight capacity, reinventing of the orientation of the shelf and compatibility with the kind of walls that you already have in the garage. It is common sense that it will be easier and financially logical to get a rack that is already compatible with the build of your garage.
The Fleximounts WRC24B Corner 2-Pack 2' x 4' Wall Shelving is one such reliable top storage solution. You can save a great amount of space in the garage by using the corner walls to install the wall shelf. Moreover, it offers flexible installation as you can use the WRC24B either as a corner shelf or a two-pack wall shelf. It is also compatible and suited for either wood studs and concrete walls.
It is made of powder-coated steel, which is responsible for its heavy-duty and sturdy performance. Each shelf can carry a maximum weight of 220 lbs without it being wobbly, so you are assured of the safety of the items stored on it and you do not need to worry about falling objects cluttering your garage. Additionally, its one-piece grid design for easier assembly makes it more stable compared to others with multi-piece assembly available in the market.
Assembling and installing this wall shelf will be a breeze as it is designed for easy one-person installation. In the package, all the hardware that you need is already included, as well as the installation template that helps with the mounting of holes, and the bubble level that helps get the perfect horizontal location.
Moreover, the Fleximounts WRC24B Wall Shelving storage space offers additional storage options. The storage can easily be expanded with the Fleximounts GRH1/GRH1B hooks or GRH2/GRH2B hooks. You can use the hooks to hang cleaning materials, lawn tools, bikes, workshop tools, and more.
A well-maintained garage increases your home value
80% of homebuyers factor in the garage when purchasing, according to an Impulse Research survey. And a whopping 82% have said that a cluttered garage leaves a negative impact when buyers take a look at homes.
While modern upgrades in your interior will make your house more enticing to potential buyers, one that you shouldn't overlook is the lasting impression of an ultra-tidy garage. It gives the buyers an idea of how you maintain the overall appearance and condition of the whole property.