For many, a holiday is a holiday, and we feel more than happy to take a day off at work. And for the many of us, holidays have lost their true meanings. What do we celebrate on every third of February, which falls on the 21st this year? It is Presidents' Day, a federal holiday that commemorates the nations' 45 commanders-in-chief. The Presidents' Day was originally established in 1885 on the day of President George Washington's birthday, February 22. It was to recognize his contribution to the nation. But later on, the holiday evolved into the now popularly known Presidents' Day as part of the 1971's Uniform Monday Holiday Act in an attempt to create more three-day weekends for everyone. The other three holidays that were shifted to a Monday are Columbus Day, Memorial Day, and Veterans' Day. Washington's and Abraham Lincoln's birthdays fall in the middle of the now-shifted Presidents' Day, thus, the move to rename it from Washington's Birthday is a conscious effort to not only recognize Washington but past and present presidents as well. As the winter season ends, the productivity and energy of the workers dwindle down. And Presidents' Day is the perfect way to recharge, re-energize and go back to the groove of working productively.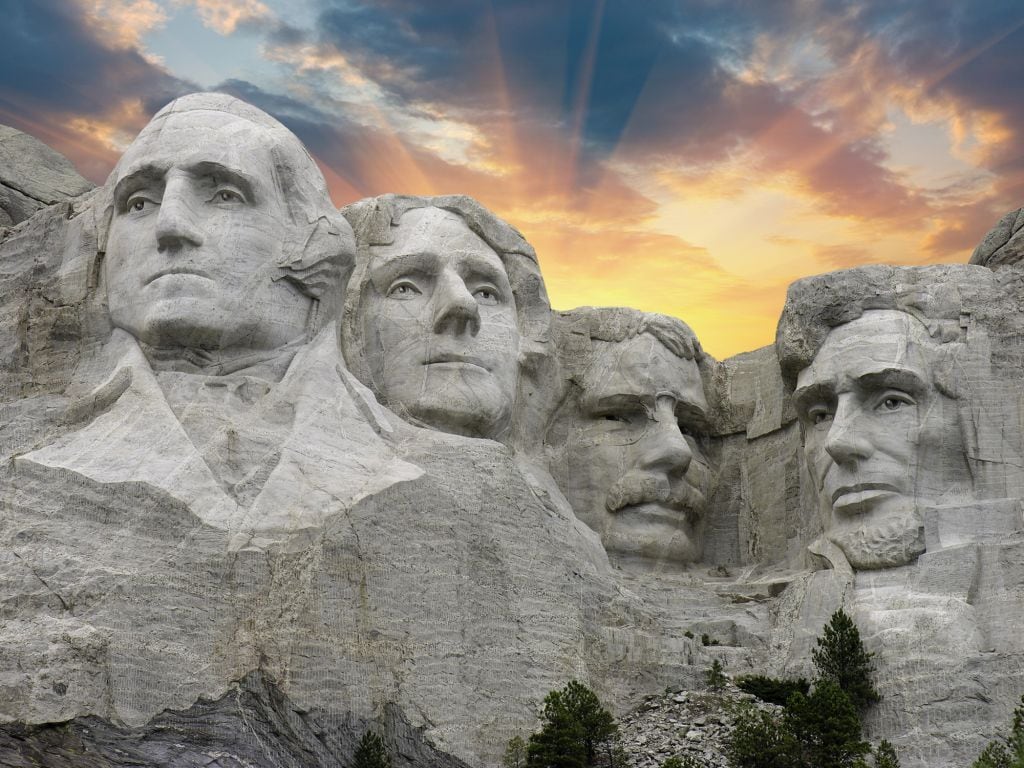 How to Observe Presidents' Day
First off, schedule your plans and errands. This means that if you have no work, you will instantly think of running errands on this day. However, take note that some businesses like banks and federal buildings are closed as well. Other offices that are closed are the US Post Office, government agencies, federal and state courts, local city halls, and nonessential city, county, state, and federal offices. Restaurants and retailers, however, will be mostly operating. Major supermarkets like Target, Costco, and Walmart are open. Local stores are either open or closed so make sure to check out their schedules and announcements before heading out. If you opt to stay home to celebrate this holiday, there are a number of activities you can do with the whole family. And these could also teach your kids the importance of remembering the contributions of the leaders that made the country what it is today. 1. Watch a film or documentary. There are a lot of available materials for free or that require a small subscription fee. Must-watch films include Lincoln (2012), Nixon (1995), Hyde Park on Hudson (2012), W. (2008), and more. You can refer to this list. If you are in for binge-watching a series, The Presidents by the History Channel is also a good choice. 2. Arrange a Quiz Bee. Mixing fun and games with educational purposes will surely delight not only your kid but you as well. While preparing the questions list, you will also get a refresher. Some interesting points could vary from historical dates and events to light, personal trivia. Additional activity can also be naming all the presidents in order.
Presidents' Day Deals
Retailers also take advantage of this federal holiday to offer amazing discounts. Fleximounts also gives great Presidents' Day Deals that are hard to miss. Enjoy a 10% discount if your purchases reach a total of $300. There are tons of wonderful and practical products that you can utilize not only in your garage but also in other spaces like your office, warehouse, home, and the like. One of the bestsellers that we recommend is the Fleximounts Classic Overhead Garage Storage Rack GR Series (priced at $139.99 to $449.98). Neat and organized garage space is on everyone's dream list. And the best way to achieve this is by installing overhead storage. Maximizing the ceiling space will free up floor space for the needed activities done in the garage and storing more oversized items such as your vehicles or workbenches. We cannot emphasize enough how overhead garage storage racks can add value to your garage space by keeping your seasonal items, workshop stuff, and other things that don't belong anywhere else in the house. This Classic Overhead Garage Storage employs a ceiling-type installation with safe and high loading capacity due to its high-quality construction. The sturdy and stable design is made possible as the grid design and frame are welded together, and the material used is heavy-cold rolled steel. It can carry a weight of up to 400-600 lbs. Moreover, Fleximounts provide thicker screws compared to other brands that also offer overhead garage storage. Furthermore, the Fleximounts screws go through strict tests. This garage storage is height adjustable from 22" to 40" ceiling drop-down. It is perfect for customizing the height fit perfectly for you and your garage space, and it is also suitable for securing either ceiling studs or solid concrete ceilings. The integrated grid design is made for easier assembly. Optimizing overhead garage storage is advantageous in avoiding flood damage by storing your things off the garage floor, protecting your items. It will also make your garage look neat and get away from insects and rodents. If you are looking for a good workbench that can be used by anyone in the house, notwithstanding the height of the user, then Fleximounts has the perfect product for you. We recommend the Fleximounts WB102 Manual Height Adjustable Workbench. There are tons of work and activities that rely on a stable worktop. If you add flexible height to the features, then this is a winner. The user can manually adjust the level of the frame to match the desired size. So, whether you like working either standing or sitting, you can count on this workbench. The Fleximounts WB102 Manual Height Adjustable Workbench lets the user confidently handle any sitting or standing work with maximum efficiency. It enables you to elevate your workstation to its ideal height, with a height adjustment range of 29.5 inches to 44.1 inches. The extra-large crank handle offers smoother operation than standard cranks, so you can easily lift the desk, even with heavy loads, such as items like the computer set, toolboxes, car cleaning machine, paints, and many more. And best of all, you would never need tools to adjust the height of the table legs as is necessary for other workbenches without a crank handle. The WB102 has a solid construction, is made of a 1.5 mm cold-roll steel frame, and holds up to 500 lbs. Its worktop table uses solid rubberwood as a surface and has desktop dimensions of 47.2 inches x 23.6 inches x 1 inch, which offers plenty of space to work on. You can also use it as a garage workbench, workshop table, or even sewing and crafting table.