W

hat do you look for in a garage? Is it how vast the floor space is? Is it how much stuff, including your vehicles, can fit in the four corners of the room? If it is both, then it is clear that a garage should accommodate as many items and activities that you intend to store and use it for. You are lucky if you already have one that could fit the bill. However, if you are not as fortunate, there are innovative remedies to have the illusion that you own a four-car garage space instead of one. Sounds funny now, but you would be surprised at how you can organize a small room with the Fleximounts storage.
The overhead garage storage racks, wall shelves, and workbenches that Fleximounts offer not only save the much-needed floor space but, more importantly, provide safekeeping of your valuable things. One thing that garage owners worry about the most is when subjecting their stuff above the ground, there might be possibilities that the storage will crumble due to the weight of the items and the sturdiness of the build of the racks. However, we can assure you: you need not worry at all! The racks are well-designed to carry hundreds of pounds per shelf. And they go through strict tests to ensure that the racks are of high-quality materials and can function as expected.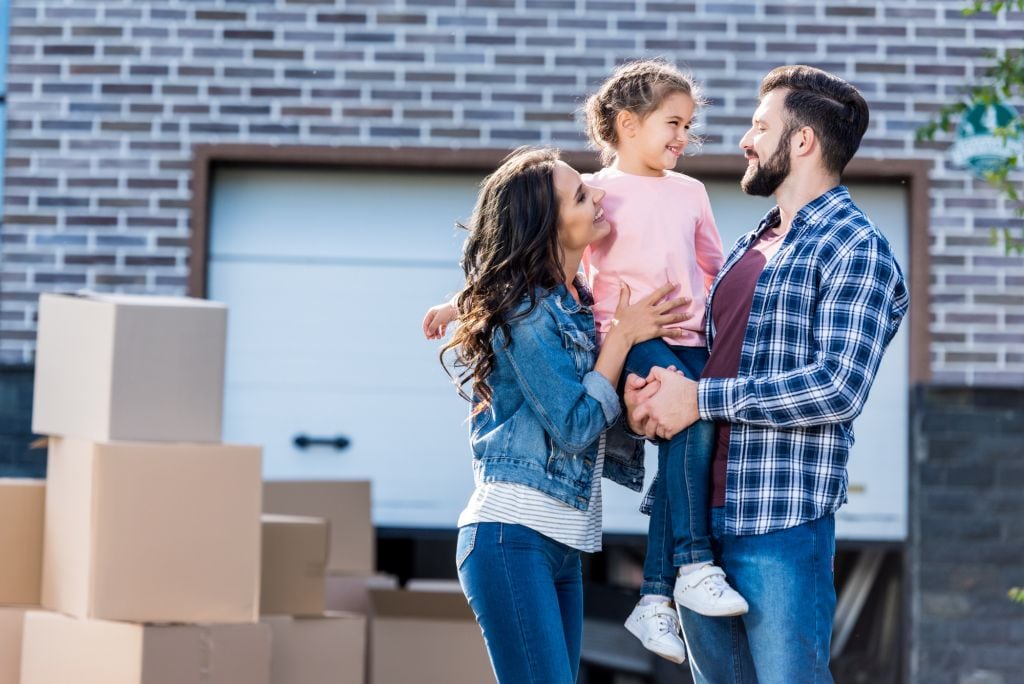 Moreover, if you purchase these garage space-saving storage now, you can avail of the 10% discount if the bill amounts to a minimum of $200. Now, that is what we call a garage super saver!
Here is a list of the products according to their price for you to quickly check if you can avail of the offered discount.
Over $200 products
1. CLASSIC 4′ X 8′ OVERHEAD GARAGE STORAGE RACK (WITH HOOKS) GR48-H
The rack is made of heavy-gauge cold-rolled steel construction, which is responsible for the safe loading of up to 600 lbs. Its integrated wire grid design and frame are welded together, making the unit more sturdy and stable. Moreover, the wire grid underwent strict tests with triple load breaking strength. It is specially designed for easier assembly.
The height can be adjusted from 22" to 40", providing a convenient and safe place to store your stuff. The height-adjustable ceiling drop-down lets you customize to your preferred height.
The ceiling brackets are designed to be attached to two joists for more flexibility and security. The rack is suitable for securing either ceiling studs or solid concrete ceilings. The screws provided are thicker than comparable products available in the market and have gone through strict tests to prove the top-quality make of the hardware.
2. LIFT 4′ X 4′ OVERHEAD GARAGE STORAGE RACK GL44B
This storage lift removes the need for a ladder or any heavy lifting, protecting you from potential accidents. It can be raised and lowered by a crank or power drill for a smooth and effortless operation. And it eases access to your items that are high above the garage floor without using a ladder. It can lift a maximum of 108 inches vertically and can carry a maximum weight of 300 lbs.
The storage lift has a safe and secure mechanism–a specially designed safety lock prevents any movement when not in use. Use the winding pole to pull out the safety lock on the gearbox, then push back in to lock after use. Moreover, the rack is made of heavy-duty steel cables, which secure the rack in place.
The GL44B also boasts flexibility in compatibility with angled ceilings because of its adjustable length steel cable. Additionally, it is universally compatible with different ceiling joists of both wood joists and concrete ceilings–12", 16", and 24" ceiling joist spacing. However, it is not fit for metal joists.
Aside from its storage capacities, the Lift 4′ X 4′ Overhead Garage Storage Rack GL44B is designed for multiple uses such as lifting hardtop, car top carrier, kayak with straps, and many more.
3. DURABLE WORKBENCH WITH BUILT-IN DRAWER WB201
Designed with high-quality craftsmanship, the durable frame of this workbench is made of cold-roll steel. It has a convenient built-in storage drawer that is embedded in the worktop. The pull-out drawer provides seamlessly integrated storage space for your workshop supplies. The modern design blends in perfectly while keeping your belongings out of sight and neatly put away.
The work surface is free of scratches and chips due to its material, and it is made of 1-in thick rubberwood that is sealed with varnish. Garage workshop activities tend to be on the heavier side, and the tools used are mostly made of heavy materials, which is why the worktop is specially made to last the wear and tear of things.
Garages often have uneven flooring. So, to enjoy a stable work surface, the workbench has adjustable feet to make it easy to level the workbench as deemed fit.
The WB201 is an all-purpose workstation that is suitable for many purposes–both commercial and personal. It is fit for use in your home space, garage, warehouse, mailroom, basement, workshop, or office.
Combination of products to reach $200
1. More options for overhead garage storage: PRO 4′ X 8′ OVERHEAD GARAGE STORAGE RACK GR48M and FLAT HOOKS 4PCS FOR OVERHEAD RACKS AND WALL SHELVING GRH1
This Pro 4' x 8' overhead storage rack GR48M is built with heavy-duty in mind, as the reinforced hanging wire deck design guarantees a high loading capacity of up to 800 lbs. But you need not worry because the quality construction of this rack assures safe and high loading capacity for added stability and safety. The ample vertical supports more extended ceiling brackets and a larger contact surface. Moreover, the rack is also waterproof, protecting the stored items from getting damaged due to water or liquid leakage in your garage.
The GR48M offers flexible installation as you can practically mount the garage ceiling storage racks nearly anywhere. With Fleximounts smart joist configuration, you can mount the rack in both wood and concrete at any position--perpendicular, parallel, and even on slanted ceilings. Just make sure that you maintain a 48-in distance in between the vertical posts. Use a stud finder to locate the joists if the ceiling is finished with drywall.
Furthermore, you can quickly expand the rack storage with hooks and clamps to store more items like bikes, tools, cables, and more. And the perfect companion for this overhead garage storage rack that provides more space for your garage space is the GRH1 flat hooks.
This accessory is specially designed for Fleximounts ceiling racks with a wire grid and all wall shelves. It can hold a weight capacity of 50 lbs.
The hooks are made of strong, high-quality top material steel, and its durability is no question, and it also has a scratch-resistant powder coat finish. The hooks are easy to install, and no tools will be required in the process.
2. For your bicycle needs: FLEXIBLE BIKE HITCH RACK FOLDABLE BHR4 and HANGER WALL MOUNTED BIKE RACK BR1
The Fleximounts Bike Hitch Rack Foldable BHR4 is as durable as you want it to be. It is made of a cold-roll steel structure with a protective powder paint finish. It has anti-wobble knobs to strengthen the connection between the mainmast and folding arms. It assures you that the build will securely fix the bike rack in place, which would be our biggest worry when on the road. Frequent glances at the back of our car would be lessened with this rack as you will be at ease with its performance.
The foldable bike hitch rack features a tiltable mainmast. The rack's body can swing up, down, forward and backward, which allows easier lifting of bikes. The rack pops back to its original position with the anti-wobble knob.
Moreover, its foldable arms are easy to move. So, when the rack is not in use, you can easily fold it back to safekeeping. The foldable arms won't also get in the way even if they are installed in your vehicle.
The Fleximounts Bike Hitch Rack Foldable BHR4 is compatible with different sizes of bikes, which is perfect for group outings and if you own multiple types of bicycles. The rack has adjustable straps that can hold up to four bikes, and it can carry a weight of up to 165 lbs.
The Fleximounts Hanger Wall Mounted Bike Rack BR1 is made of high-quality materials. It is created from powder-coated, cold-rolled steel for durability, resisting rusting, chipping, and cracking. The racks available can hold one bike, four bikes, or six bikes. It can hold up to 300 lbs or 136 kg for the 6-bike rack. They are heavy-duty and long-lasting that can withstand years, and are dependable for load-bearing performance. It is perfect for cyclists who will take this lifestyle for a very long time. And of course, as you venture into cycling, a high chance would be to buy more bicycles that fit a particular activity. So this could mean the need for more storage space and durable storage racks.
The J-shaped hooks are easy to use as they fit perfectly to the curvature of your bike hubs, thus, providing a firm grip to secure the bicycles in their proper position. You need not worry about the hooks coming off the hanging bikes because each hook is mounted securely. And the good thing also is that the premium bike hooks are wrapped with thick sponge foam tubing, which prevents aging and cracking and offers better protection for your bike's wheels, hubs, and spokes.
The hooks can easily be re-positioned anywhere on the rack to suit different bicycle sizes as storage needs change. The bike wall mount hanger fits most bicycles (within 2.56-in range in diameter), including mountain bikes, road bikes, and kids bikes. But this excludes wide-tire bikes.