I
f you enjoy and love the arts, you are aware that practicing your interest necessitates a significant amount of room. You will need space to store materials and completed creations, as well as adequate floor space to accommodate your creativity and imagination. You could rent a more expensive option or start setting up work in a guest room, yet none of these alternatives are even worth executing. First, for a novice artist who is only starting out, renting out a studio can be a pain in the pocket. The second option, which is turning the guest room into your personal studio can be a bother when friends and family start to visit your home. But if those options are not wise in the long run, is there another way to have your personal art studio without spending too much and sacrificing space? Well you have come to the right place because FlexiMounts has a solution for your woes! Convert your garage into a functional place that would bring you joy more than ever. Building a carport art studio is a better alternative for every artist. This provides you with far more possibilities at a lesser price, allowing you to go ahead and create.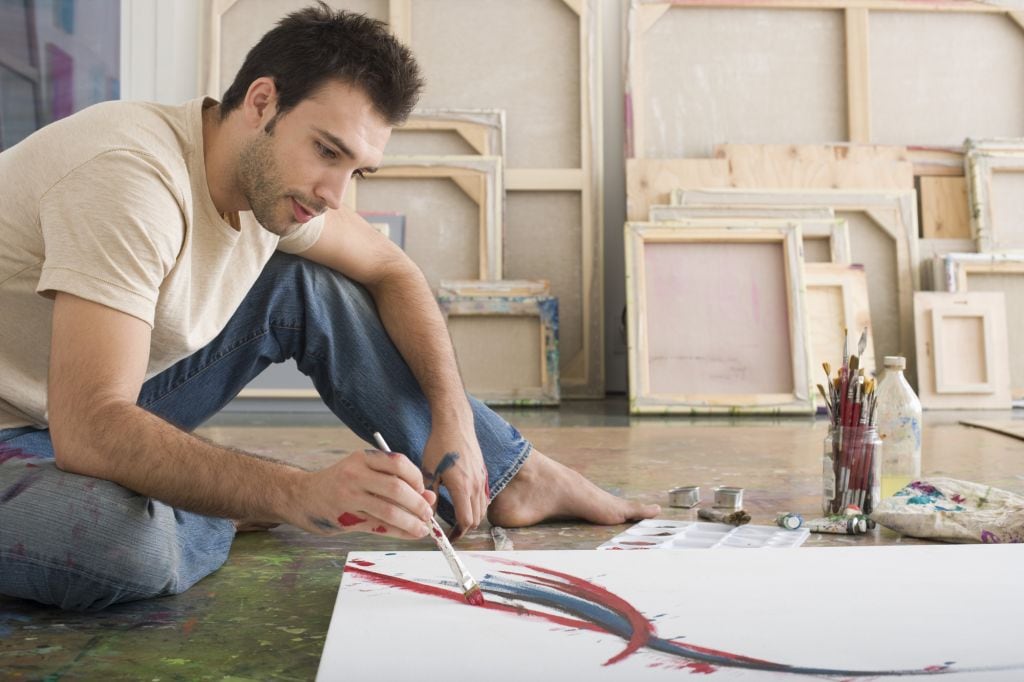 Your Garage is One Big Canvas
Liken your garage to a great blank canvas that you have to start over from scratch. With that in your mind, creative possibilities would run wild! Think of a great theme that would help you unleash the artist within you. You can try a minimalist theme where the only thing that matters are your creative materials and your imagination. A fun and absolutely colorful art studio would also look amazing too! You can fill it up with your personal work and add pops of color that would bring out your creative energy. If a cottagecore theme is more up your alley, add elements from the shabby chic aesthetic and some tea pot and cups that would sooth your artistic soul whenever you feel low on creativity. Remember, your garage is your canvas. The theme is entirely dependent on how you want your creative space to look and feel once you start the process.
Remove everything from the room
Starting on an empty space is easier but as you are converting your garage, it would best to remove everything from the room. Your carport is probably full of automobiles and debris right now. You must vacate the area so that you are working on a blank space. Spend some of your time to distinguish the items you need and want from those that may be kept somewhere else or eliminated. Wipe and clean up the vacant garage well before surveying it. Pay attention to the state of the ceilings and walls, as well as the positioning of ports and the overall layout of your space. To fully clean the garage, use a power washer to get rid of the grime that has accumulated through the years. Get rid of the cobwebs and dust that are in the most unused part to prevent any breathing difficulties that you might have encountered if you have not cleaned out the garage.
Paint the garage red or any other hue that you love
The typical garage is badly lit, grimy, and gloomy. Fortunately, a few touches of color can dramatically alter the area. White is usually a good choice for a carport art space, but it's your room, and the only restriction is your creativity. Consider replacing both the flooring and the walls to give the space a total makeover. Consider utilizing color psychology to create a room that has a lot of potential and energy for your artistic pursuits. While white is a good choice, it can be a bit static for someone who dabbles in the arts. An understated yellow can bring happiness and vitality to your room.
Illuminate your room and artistic life
A feeble overhead lamp or a filthy fluorescent light source are insufficient for creating art. Users have the option of adding to current lights or installing a totally fresh illumination system. If you desire to work in natural light, window frames and even a sunroof can be added.
Make a storage plan
Your carport art studio serves as a workshop as well as a storage facility. However, if you don't have enough of the correct kind of organization, your materials will rapidly outgrow the space. Determine what you'll ought to meet and manage these expectations and how much space you'll have to maintain it. Then think about storage alternatives that are practical, simple to use, and secure enough to keep completed work safe.
Ventilation is Important
Ventilation is important if you are a budding artist. The proper air circulation would help preserve your art materials as well as all your finished works. You can even open the garage door to let in the warmth, air, and sunlight.
Finishing Touches
Your carport is now spotless, fresh, and ready to use. The last step is to take in the necessary furniture. This might be anything from a large artist's table to a dimly lit area to a modest drafting table or working bench. Make absolutely sure that you don't clutter up the room with furnishings or spend too much money on items which will only get dirty and worn out.
Final Thoughts
As an artist it is important to have a space where you can let your imagination run wild. Luckily, FlexiMounts has the bright ideas to help turn your vision into reality.