T

ime and time again, we have always said that the garage is more than just a space to park your vehicles. Many would transform their garages into a multifunctional utility room to an exciting entertainment room to a luxurious living area to even a man's hideout. Because, really, the garage space is so versatile that the possibilities the space has to offer are limitless.
So, now you have to rethink how you view the garage. More than ever, the garage goes beyond just an outdoor area that is constructed with a slab of concrete and a functioning sliding garage door. When you think of constructing a new garage or expanding the existing garage, every homeowner would like to customize it to the fullest to take advantage of what it can do to one's home.
Careful planning with your architects to draw up the house plan is the first step. But as a soon-to-be garage owner, it pays to know what you want and what you need to consider before sitting down and planning out the construction.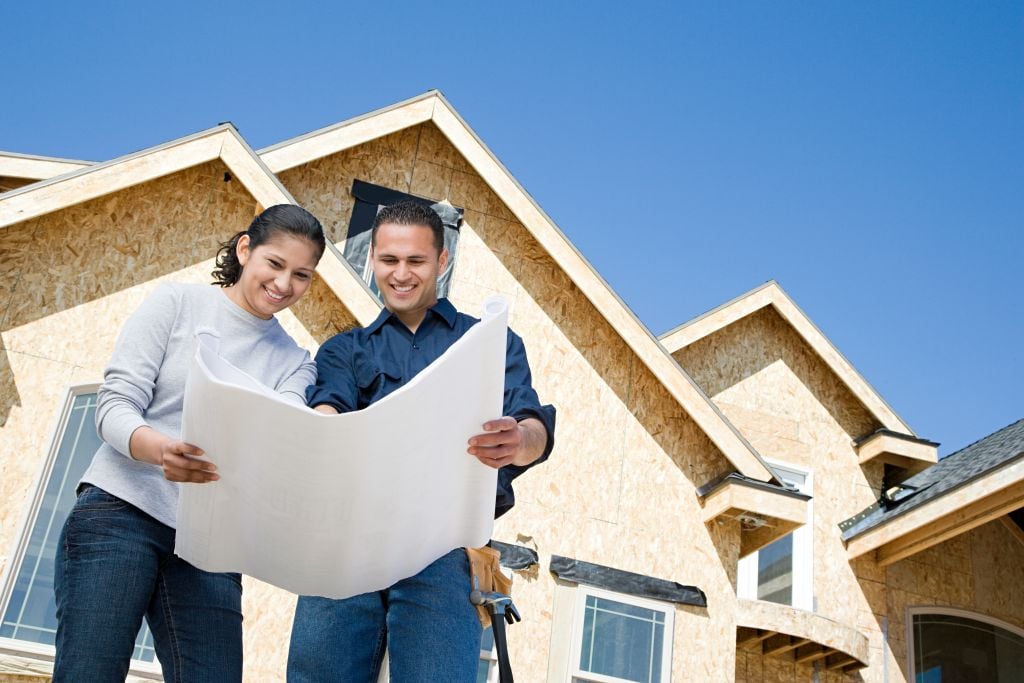 What are the elements that one needs to consider?
To start off when designing a new space, one would most likely consider first is the garage aesthetics. As in every part of the house, you make design choices that align with your vision and the overall look and vibe of your home. So, you must list down the style of the exterior finishes, orientation of the garage, and other stuff before breaking ground. Having a seamless overall look of your house, the garage included, will add to the value and visuals of your home.
Choosing the right door will also add to the appeal of the garage. You can choose from large metal doors to barn-like aesthetics, really depending on the look that you are going for. Aside from the aesthetics part, determining the orientation of the garage will also help in maximizing the natural light.
Next is to know whether an attached or detached garage would be more applicable for your home property. A quick and easy way to arrive at a decision is to know when you park your car in the garage and you wish to enter the home through a garage door. And if you want to separate the living space from the garage, then go for a detached one.
Knowing the main function of the garage is also essential when constructing the space. So, lay out your plans, activities that you want to do in the garage. If you opt for plain storage and vehicle parking space, then your planning will revolve around that. However, if you plan to use the garage space as a multifunction one with it being an entertainment room for example, then you can still break down the specific uses for it. Maybe you want it to be a man cave, home gym, or even a game room, then the design could be an open area, wherein you will set up comfortable seating, mood lighting, entertainment appliances, gym equipment, or other proper equipment that serve their purpose.
Or maybe you want to use the garage space as a utility room on top of it being a parking space. Then, you can layout the design in such a way that the storage and garage workshop area do not interfere with the space being a parking area. You can install pegboards, slat walls, overhead garage storage, wall-mounted shelves, built-in racks and cabinets for your items. Other essentials for a garage workshop include workbench, tool safekeeping, and similar equipment to aid you in completing your projects.
What is important is to be firm on what you intend your garage to function as, and everything in your planning will follow suit.
A neat and organized garage space is on everyone's must-have list for the home. And installing overhead storage is one of the best ways to achieve this. When you use overhead garage storage, you can maximize the ceiling space as it will free up floor space to store more oversized items such as your vehicles or workbenches and more area for the needed activities in the garage. Overhead garage storage racks add value to your garage space by keeping your seasonal items, workshop stuff, and other items that don't belong anywhere else at home clean and tidy.
The Fleximounts GR38 Classic 3′ X 8′ Overhead Garage Storage Rack uses a ceiling-type installation. The stable and sturdy design is made possible as the grid design and frame are welded together, and the material used is heavy-cold rolled steel. It has a safe and high-loading capacity due to its high-quality construction. It can carry up to 600 lbs in weight. Moreover, Fleximounts includes thicker screws than other brands offering overhead garage storage. The Fleximounts screws go through strict tests to assure of their high quality.
This garage storage is height adjustable from 22" to 40" ceiling drop-down. It is perfect for customizing the height fit perfectly for you and your garage space, and it is also suitable for securing either ceiling studs or solid concrete ceilings.
Optimizing overhead garage storage is advantageous in avoiding flood damage by storing your things off the garage floor and protecting your items. It will also make your garage look neat and get away from insects and rodents. The integrated grid design is made for easier assembly.
Trust us when we say that you do not need to be a pro in construction when installing our overhead garage storage racks. Even newbies can assemble the racks in no time. Everything you need to know when it comes to installation, you can find in the package. Moreover, this article will let you follow the step-by-step guide for easier understanding.
Everything you need is neatly tucked in one box: all the necessary hardware and instructions are included. Also in the package is the installation template that will guide you to mark the holes.
Inside the package, you will find the rack parts, rack installation manual and template, and screw sets.